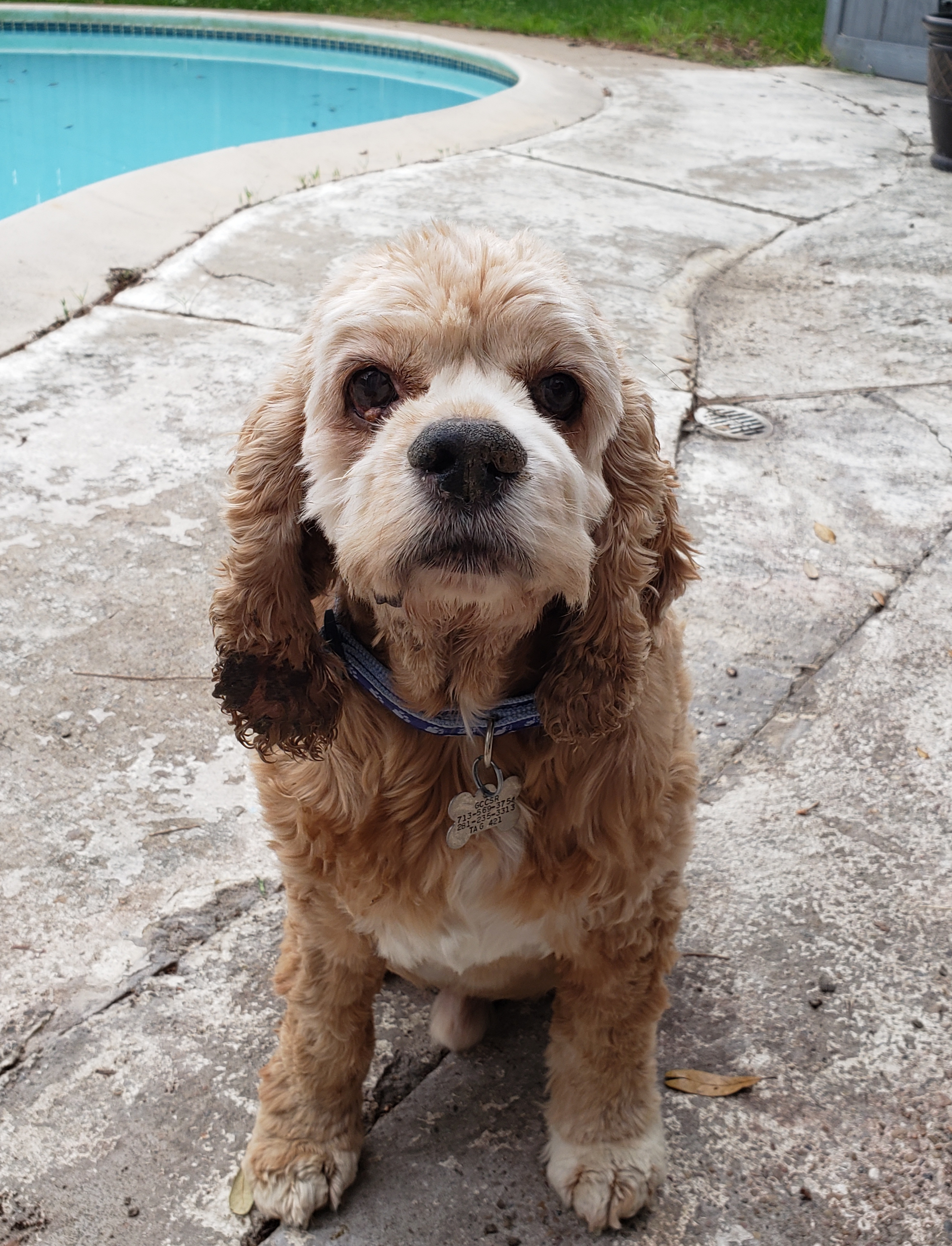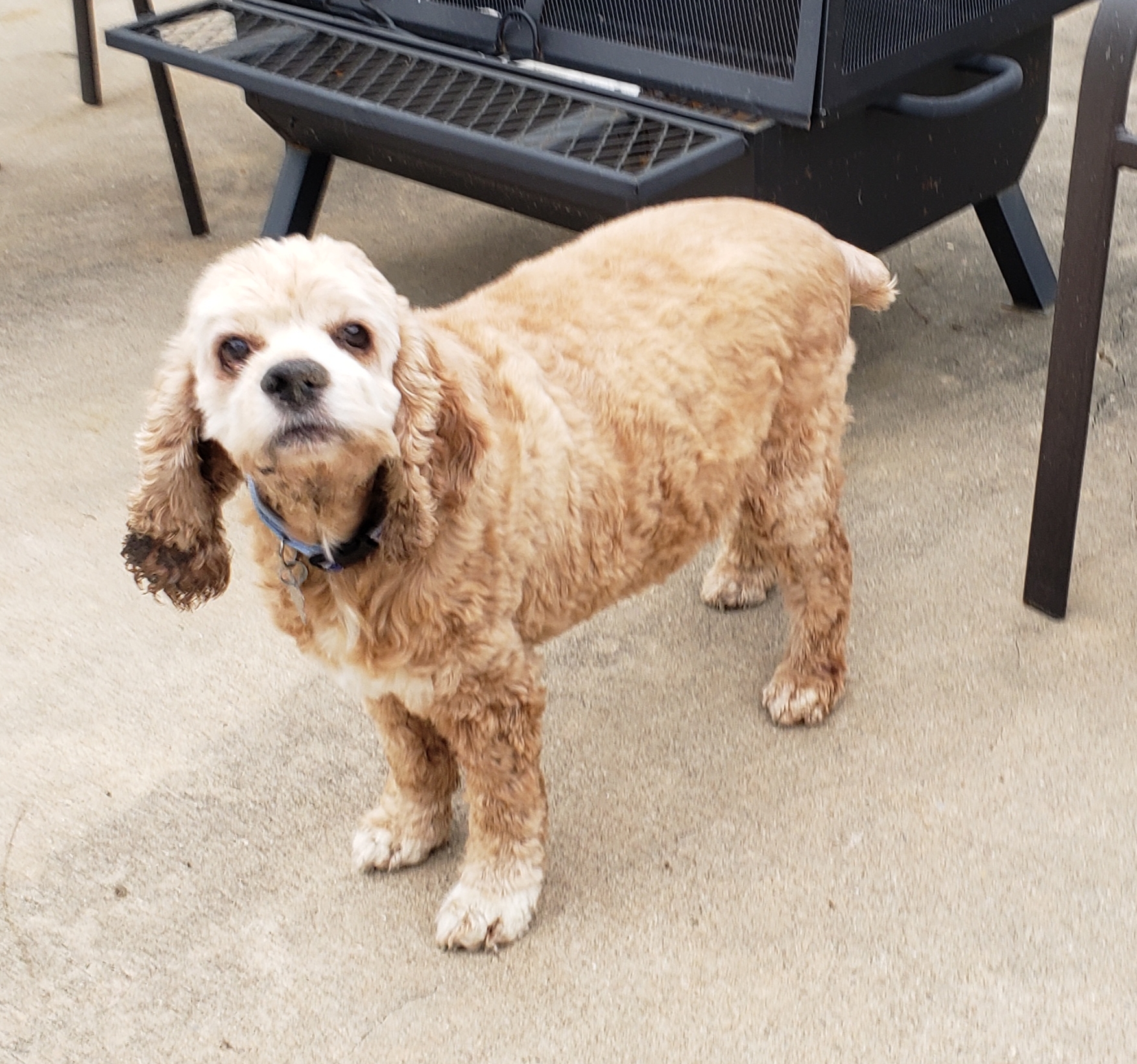 Hi, my name is Bailey, a GCCSR alum who has come back into the program because my mom didn't feel like I could handle a long distance move halfway across the United States. My estimated date of birth is February 2006, and aside from being deaf, I am a sweetheart of a dog who has been described as a low-maintenance, cuddly, curious, absolute doll, cutie-pie, who loves lots of belly rubs! I mean, who wouldn't enjoy that? Ask my foster mom who is experiencing herself some Bailey lovie, snuggly time!
Someone has even called me scrumptious-what is that all about? Do they want to gobble me up? Likely because of my adorable face and lovely disposition. I get along with other dogs and love kids, but any kids in my future home should be over six years old only because younger children sometimes like to grab at my wavy, luxurious fur and could possible hurt me.
I'm on a diet to lose some weight and eating some doggie food with whitefish as the protein because I am highly allergic to chicken. As with many cockers, I'm also prone to ear infections, so you'll need to stay on top of that to keep my ears healthy. I do have seizures from time to time which are controlled well with twice daily phenobarbital, an inexpensive medication.
My former mom points out that I do need a secure fence because, given the chance, I will escape. I am also known to dart out the front door if you're not careful, as soon as a door is opened, out I run!
I'll soon be getting a dental and we'll post an update once that is done. In the meantime, if I sound like the guy for you, please submit an application. I sure hope I can find a nice, loving forever home that will stay put and give me all the comfort and security that I need.