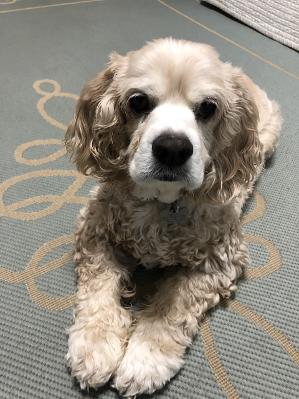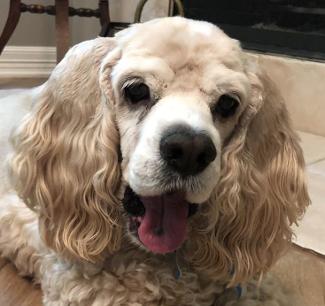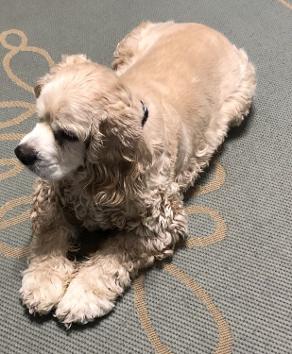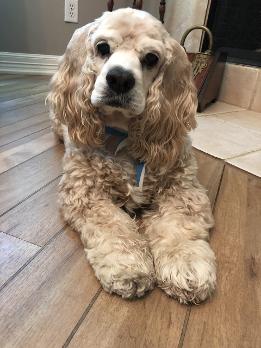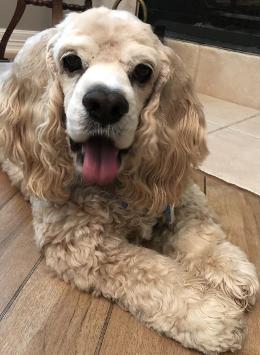 H
i, y'all! I'm Beau and I came to GCCSR's program from Baton Rouge in late November. I'm 8-9 years of age and was surrendered by the family of an 83 year old woman who fell and broke her hip. She could no longer care for me, and unfortunately, neither could her children due to their work and travel schedules, so I found myself without a home in my golden years. Thankfully, a prior adopter at GCCSR was willing to take me in, so I'm looking forward to the next chapter of my life.
My foster mom said I'm good with her two dogs, that I have a sweet and calm temperament, and also that I have plenty of life left in me. Her grandkids were around the house for Christmas, and I did fine with all of them; that said, they are respectful of my space and wait for me to approach them, so let's just say I'll do okay with 'mature' kids who know how to be respectful of dogs and their space.
Don't let my age fool you! I show my spunky side from time to time when I chase those squirrels in the back yard. I'm a playful boy but I can't get my brothers to join me, so sometimes I just grab a toy or bully stick and entertain myself. I love it when my foster dad or mom plays tug with me.
My foster mom thinks my prior owner let me sleep in bed with her, because when she goes to bed, I try to jump up there. My foster dad lets me snuggle in bed with him every night while he watches TV, but then I get my treat and move to my doggie bed in the adjoining bathroom with a gate up, and I sleep peacefully all night long without making a sound. They don't want me to fall or jump off the bed because it is too high!
Guess what?? My foster mom has been busy working with me and has declared me almost totally housebroken. I've even learned "go potty" and "get on the grass". While she continues to keep me on a schedule, at times, I let her know I need to go out by going to the door and giving a bark! Like many cockers, I also don't like getting my feet wet on the grass outside... who does?! Then this is when she says "get on the grass", which means she doesn't want to have to scrub the patio. She also has this little door, and her boys go in and out all the time. She has even put a small step to help me come in from the outside, but I still prefer door service.
Regarding my health, I received an echocardiogram to tell us more about a heart murmur the vet here in Houston heard, and while I don't require any daily meds, this is a situation that will need to be monitored annually via an echocardiogram. I also take a thyroid supplement on a daily basis and my foster mom gives me cosequin for my joints. When I came to Texas, my ears were a mess, but with lots of treatment and some great ear drops from the vet, my ears are finally clear. I was also on eye drops twice a day for dry eye, but mom noticed I was actually having a lot of tears, so after a test call the Schermer, I no longer need daily eye drops. My foster mom doesn't know I know this, but she hides my tablets in a bit of wet food, and I take it like a champ and never give her one bit of trouble when she gives me my meds. She even has her two boys believing they are getting treats.
We will continue to update you as my foster mom learns more about me, but in the meantime, if you're interested in meeting me, please submit an app.