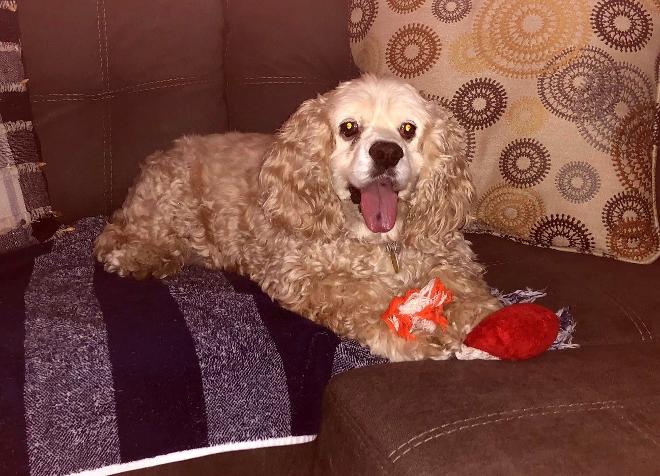 Hi, y'all! I'm Beau and I'll be coming to GCCSR from Baton Rouge in late November. I'm 8-9 years of age and am being surrendered by the family of an 83 year old woman who fell and broker her hip. She can no longer care for me, and unfortunately, neither can her children due to their work and travel schedules, so I'm finding myself without a home in my golden years. Thankfully, a prior adopter at GCCSR was willing to take me in, so I'm looking forward to the next chapter of my life.
The family says I'm good with other dogs, have a sweet and calm temperament, and am housetrained as long as I'm let out on a schedule. My mom hasn't been able to do that since she fell, so I've had a few accidents inside, but will quickly adjust once provided routine and stability. I've not been around kids, but the family doesn't think I'll have any problem with them due to my overall temperament. My new foster mom does have grandchildren, so once I meet them, I'll let you know what I think about them. I do take a thyroid supplement on a daily basis, and like a lot of cockers, can have intermittent ear infections.
Thanks for welcoming me, and I can't wait to get to know you all!