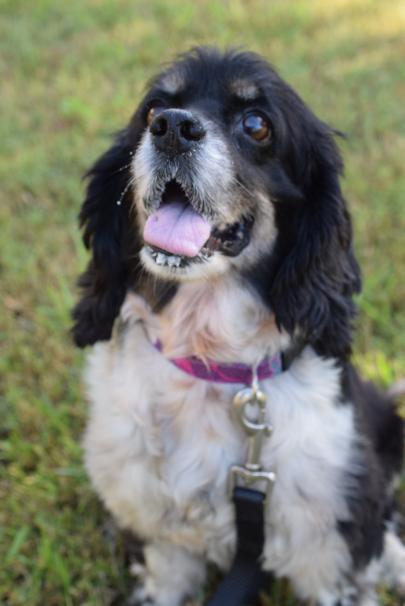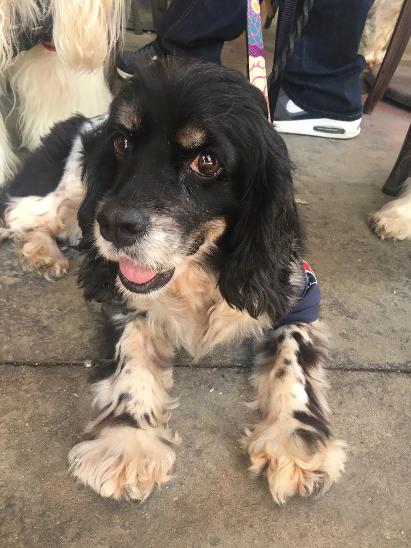 Meet Camilla, who was recently voted Miss Congeniality!! That's right, this beauty originally from Birmingham, AL, would hands down win the award for Miss Congeniality. With an estimated birthday of September 2008, Camilla is friendly and sweet-natured. Her beautiful smile just never fades, and her tail never ceases to wag - a true wiggle butt. All she really craves is attention and love – just like everybody else. She is the perfect size to be lap buddy, and boy, does she enjoy being the apple of your eye. She is not shy, and Camilla is one of the friendliest pup on the block. She has not meet a dog or cat she doesn't like. Camilla quickly assimilated to the pack at her foster home, and fell in step with all her foster brothers of dogs and cats. Yep, she is the princess of the roost.
Camilla would easily fit into any type of family. She doesn't require much – just love, attention, and walks around the neighborhood. She walks well on the leash, and enjoys her outings with her foster mom and foster brothers. She does not play with toys. She is really just interested in her humans. Camilla loves being loved on, receiving belly rubs, and kisses.
Her love knows no bounds, and it doesn't stop with people! She also has a great love of food. The Foodie of the doggie realm as she likes to put it. She is learning to take treats gently, so it is a work in progress with Camilla at this point. Since being her foster home, she has expanded her taste palate. She slowly added fruits to her list like bananas, strawberries, and melons.
Where did you get her name, you ask?? Well, the Alabama state flower is the Camellia so her foster chose the name to pay tribute to Alabama where she was found, and the awesome care she received with the Cavalier Rescue of Alabama. She and her brother were found abandoned on a lonely, rural road, and the cavalier rescue stepped in to save them. Unfortunately, it seems Camilla's brother must have been hit by a car, and due to the severity of his injuries, he didn't make it. Camilla wasn't in as bad of shape, although she is being treated for an ear infection, needs to be spayed, and will require bilateral mammary tumor removal (2 separate procedures). The good news is the needle aspirate confirms the tumors are benign, so she will be good as new as soon as the procedures are complete! Camilla is heartworm negative and up to date on her vaccinations. If you're interested in adopting her, please submit an application. If you're local to the Houston area and willing to take her to our vet located on the southwest side of town, GCCSR will consider a foster-to-adopt arrangement while she completes her vetting.