As always, Gulf Coast Cocker Spaniel Rescue is busy trying to find fosters for the many Cocker Spaniels that have found themselves in shelters or homeless in the gulf coast region. But Carly is special.
Her estimated DOB is 1/18/06 and she was rescued from Harris County Animal Control in mid-January 2011. At the beginning of February 2011 she went to a new home on a foster-to-adopt basis pending completion of our 4-6 months heartworm treatment protocol. Things were going well for Carly, she was loving life, and her family adored her... but then late one night (April 12th 2011), they called me to tell me she was acting strangely. The next morning, she jumped off the bed and could no longer walk. They rushed her to the vet, she was immediately diagnosed with a herniated disc, and we were referred to a surgeon. We then rushed her Texas A&M Vet School, and we immediately had to choose whether to proceed with a surgery costing in excess of $3500, or euthanizing her to save the spot for another needy dog. We didn't have time to mull it over, as we needed to operate within 24 hours of paralysis to preserve Carly's 90% chance of recovery.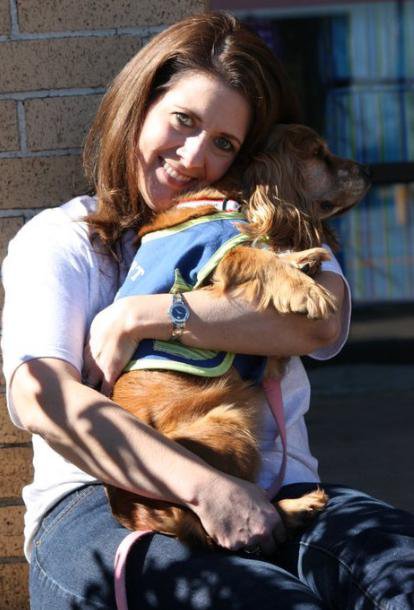 We had posted a plea for financial help the moment we found out Carly was paralyzed, and money had already begun to come in... at this point, we already had $1400 in hand. As we stood with the doctors at A&M that day, looking into Carly's liquid brown, soulful eyes, we couldn't deny her a chance to fight for her life. The generosity of our donors was nothing short of amazing. About a month after the initial plea, a donor offered a fund matching drive, and donations flew in from all over North America, raising almost every penny needed to pay for Carly's surgery and after care. We thought that Carly was safe and well on her road to recovery. Unfortunately, we were wrong.
Carly needs help and she needs it NOW.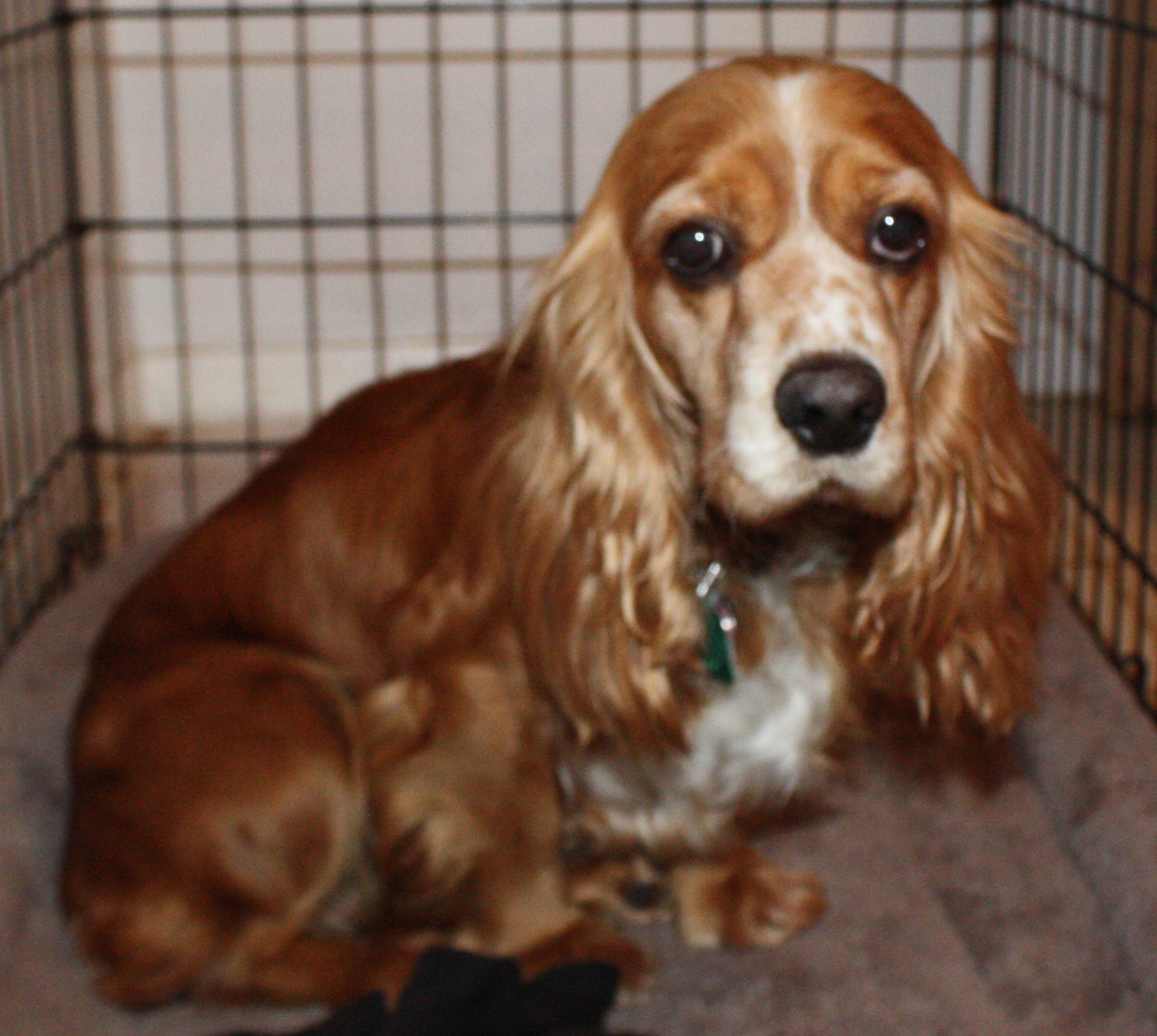 Though we found Carly and wonderful foster home, she needs an outstanding and understanding forever home to step up to the plate. Carly has made amazing progress since her rescue and surgery, but more work is needed. Carly is mostly pottying on her own now, and her housetraining accidents are few and far between. She is a happy, loving girl that will give you her whole heart if you just give her a small piece of yours.
Carly would do best with somebody that is home full-time, so that she can be on a regular schedule that will allow her bowel and bladder muscles to continue strengthening. She does require lots of attention and interaction, but she repays that a hundredfold with her wagging tail and huge smile. She walks well on a leash ~ in fact SO well that we must encourage her to slow down and control her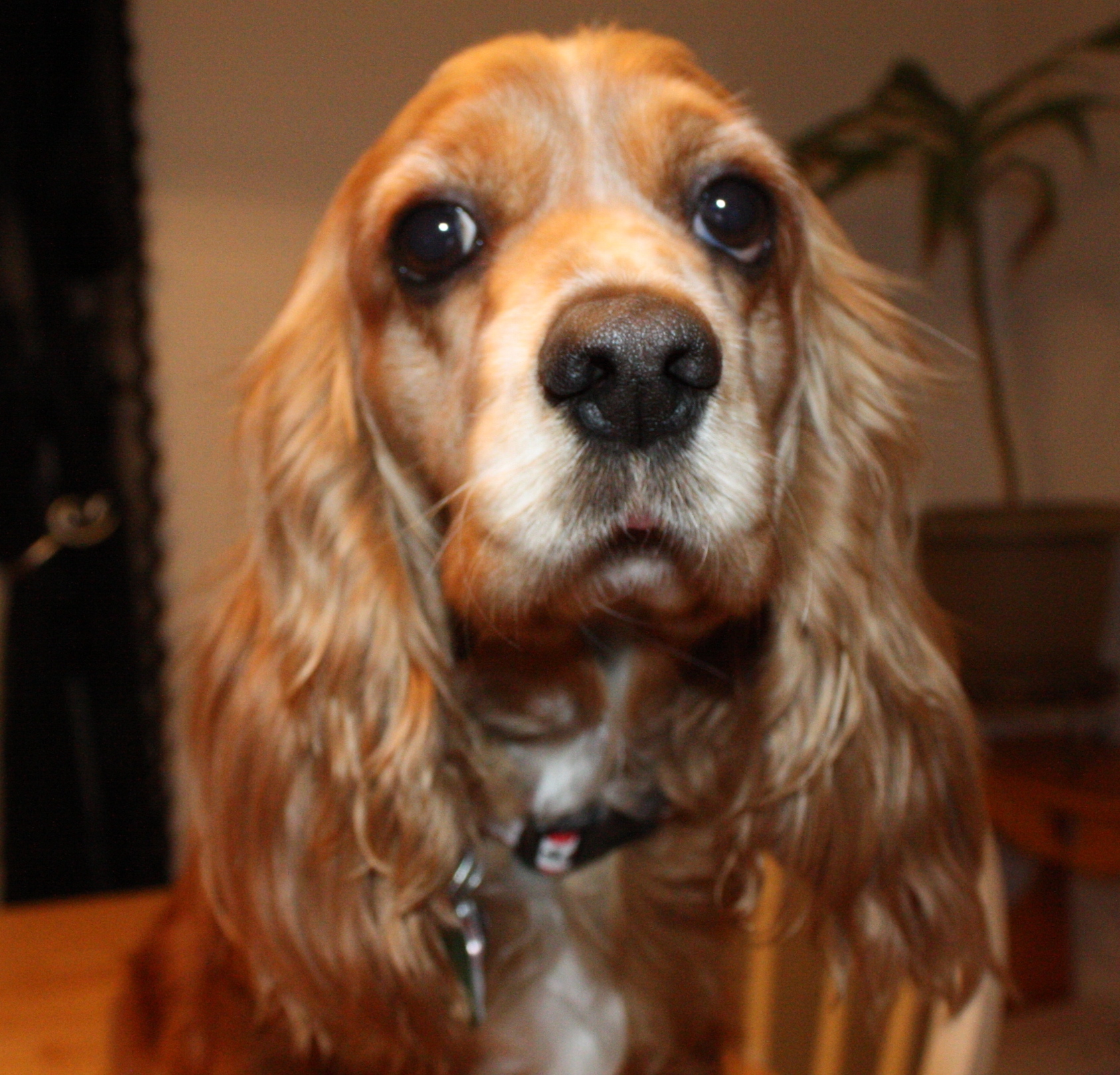 movements. She has a tendency to drag her feet from time to time, so it is important she is walked in the grass... and yes, on leash is needed as this seems to be the only time she elects to empty her bladder. Although Carly may benefit from some acupuncture and/or cold laser treatments in the future, she's been doing so well on her own with the recovery, that we have chosen to wait for the time being on that.
PLEASE help us find a solution for Carly. We've come too far with her and she's fought too hard for us to have to disappoint her now. If you're living in the greater Houston area and are able to help GCCSR and Carly, please contact GCCSR immediately (gulfcoastcsr@hotmail.com). You will have our support, as well as Carly's unconditional love and gratitude.
ADOPT CARLY