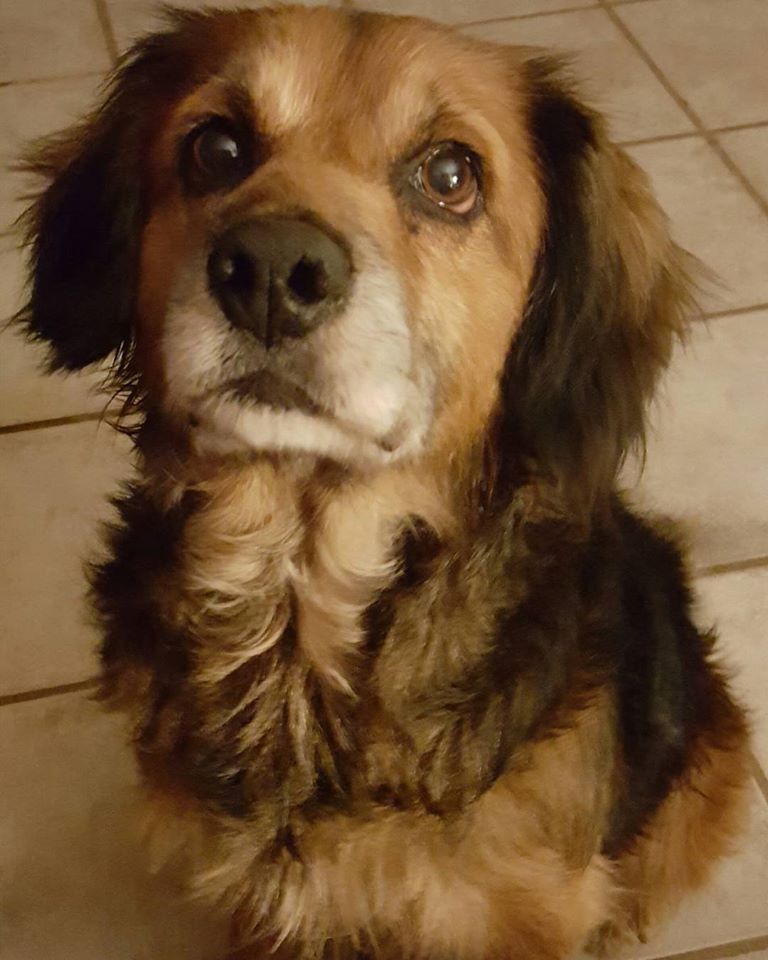 Hi, I'm Crosby!! I was picked up as a stray in Corpus Christi, and sadly my owners didn't come to find me at the shelter. Someone sent the folks at GCCSR a picture of me and claimed I was a cocker mix, but I have to be honest... now that I'm sharing a house with some cockers, I don't think I look much like them. My foster parents say that's okay and that I can be an honorary cocker, so I guess that's okay with me.
The shelter estimated me to be 5 years of age, but my foster family thinks I'm younger given my energy level and the way I love to play and chew up toys. They also say I'm a really good boy and very smart. I can sit, stay and shake... and my foster dad is working with me on ROLL OVER. I love to play, will bring you my favorite toy, and just love to please you.
The only bad habit I have so far is marking, so I have been wearing a belly band for about a week and am doing much better. And once I'm neutered, my foster mom says she thinks all of that will stop. I'm just too good of a dog not to.... I just have to learn my new routine in my new home.
We promise to tell you more about me as my foster family learns more. The good news is I'm up to date on vaccinations, heartworm negative, and microchipped. Do you think I'm the one for you?