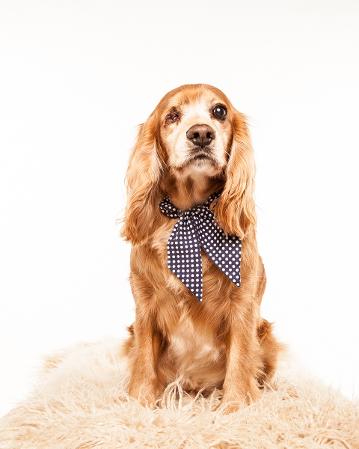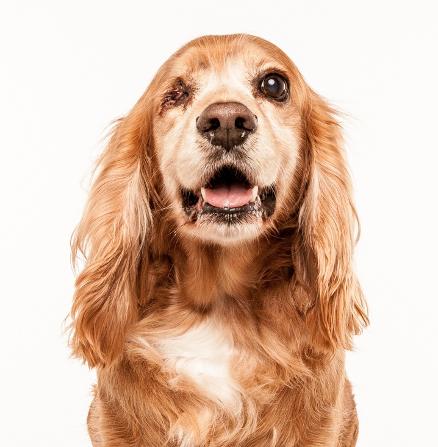 Photography by Robyn Arouty Photography (Above)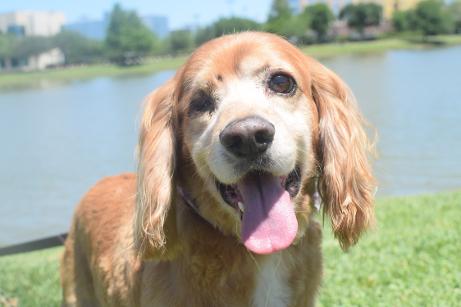 Hi, I'm handsome and friendly, Fitz! A red and white, male Cocker with an estimated birthday of March 2012. My foster mom's words, "What's not to love????" I'm a very easy-going, sweet young man who obviously suffered some sort of trauma to my eye, causing it to shrink. I don't recall what happened, but the good news is that I am not in any pain and nothing medically has to be done to that eye at all. I do have a small cataract starting in my other eye but will get that checked out further after I finish my heartworm treatment. Yes, I am heartworm positive BUT am almost finished with my treatment!! Oh boy!! Then I can back to my usual business of walks, playtime, and just being all-around wonderful, loving guy!!
I do this really cute thing with my toys – I pick out one and just carry it all around until I'm done with it. I'll place it down and go get another to walk around with, not play with, just walk around with. I'm not toy possessive with my foster buddies, either, so if they want to play with my toys, it's fine by me. Well, except when I have one in my mouth, then it's mine!
I really enjoy other doggie friends and am good with kids. I was a little shy at first but now I just LOVE LOVE LOVE to be around my human!! She calls me her shadow! I follow her everywhere. I also love to snuggle up for a nap every now and then.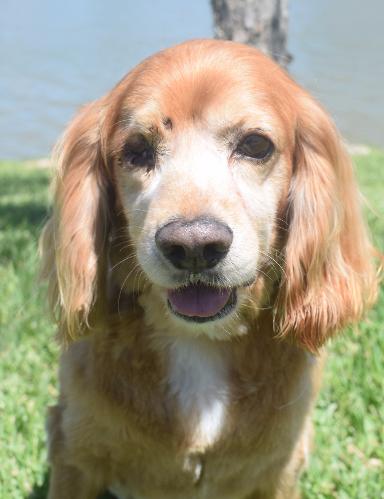 Car rides are another hobby of mine! I am a good boy and behave well while being groomed. My foster mom has been teaching me a few basic commands, like sit and stay. We have also been working on not darting out the door when she opens it. I do well on a leash for walks, which is great because walks are another one of my most favorite things.
I am neutered, up to date on my shots and ready to find a forever family that I can love the rest of my life! If my fun-loving loyal smile is a fit for you, fill out an application and give me a chance! I don't disappoint!