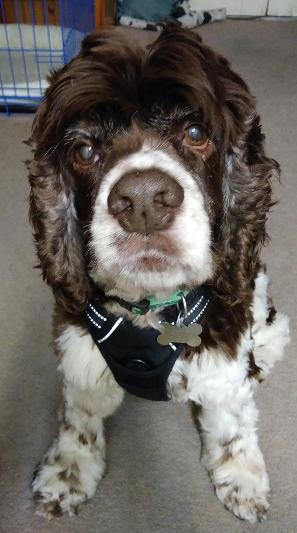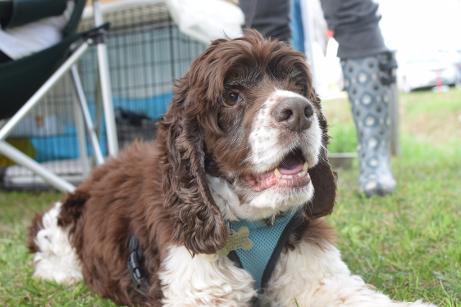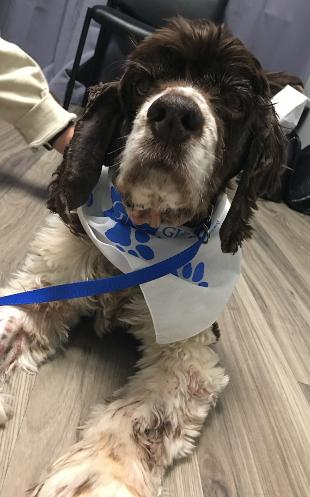 Hi, my name is Harley and my birthday is 2-7-07. Unfortunately, in December 2017, my mom went through a divorce, had to work multiple jobs to pay the bills, and she couldn't afford the ear surgery I needed after years of chronic ear infections. Thankfully, a foster spot opened up with GCCSR and I was able to have my surgery on both ears in January 2018. I have fully recovered and am now enjoying the first pain-free existence I've experienced in a LONG time with my foster mom.
So far, everyone who meets me says I have THE BEST personality and I have a tail that just won't stop wagging. I am a social boy and want to meet everyone, 2 legged and 4 legged!! I love attention, so much so that sometimes it's hard to control my excitement and I might cry or bark just to get everyone's attention. Once they say hi to me, I'll settle down. Don't you worry... I do fine with other dogs and seem to be okay with the cats I have met as well. In fact, during spring break, one of GCCSR's alum stayed with me and my foster mom, and we got along great.
I am not into playing with toys, but do have a lot of energy for a boy my age. I love to go for walks and be wherever you are. I am eating a high quality kibble to help with possible skin allergies, and will need to stay on a high quality food for the rest of my life since skin allergies go hand in hand with ear infections. I'm neutered, heartworm negative and up to date on my vaccinations. Wouldn't you like to give me a loving, forever home?