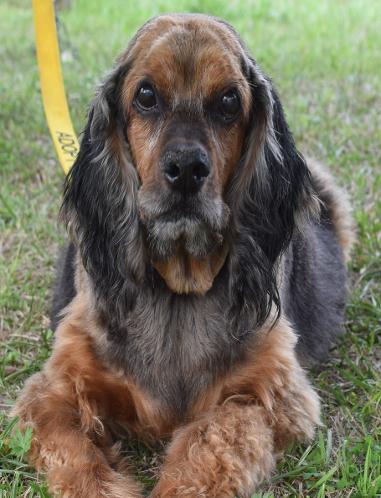 Hi, my name is Jack, and I'm from Tennessee. My owner died and his family turned me in to a shelter, but as luck would have it, one of the GCCSR was traveling in Tennessee when this happened. They saw a picture of me which reminded them of GCCSR's forever foster, Bobo, and they couldn't bear to think of my dying there... so they brought me back to Houston in August 2017!!
My estimated date of birth is 7/31/2004, and as soon as I walked in the door at my new foster home, they noticed that I get along really great with the other dogs and cats. I'm an easy-going, laid back kind of guy, and my new foster mom and dad say I'm no problem at all... why do you think my original owner called me "Gentleman Jack"?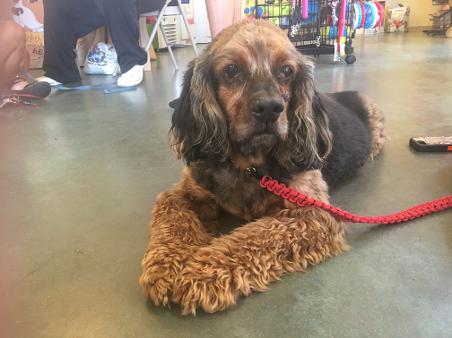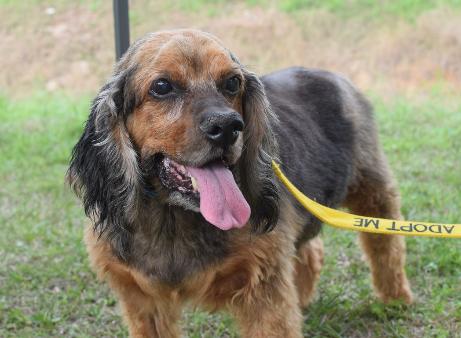 I was diagnosed with cushings disease back in 2014, but it's controlled with medicine that I take once daily. Unfortunately, when my owner got sick, my meds ran out and I lost some hair, but I'm on the road to recovery and will be as good as new in the near future. I'm neutered, heartworm negative, and up to date on my vaccinations.... but will be getting a dental done, as well as some warts cut off when I'm a little more settled in.
If you've ever had a senior dog in your home, you'll know that we are super easy to take care of, we nap a lot, and we don't require a whole lot of attention. I like to be NEAR my people, and so far, my favorite place to sleep is right at your feet. I won't even take up any space on the sofa. :)
Won't you please consider letting me live out the rest of my days with you? I promise, you won't regret it.