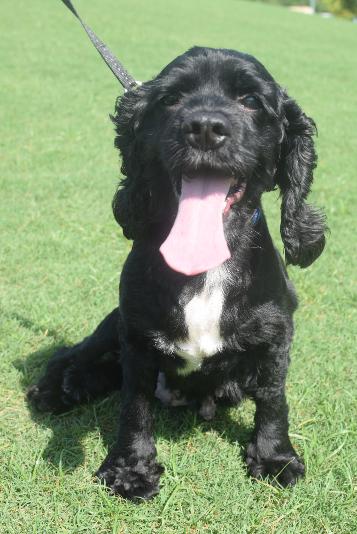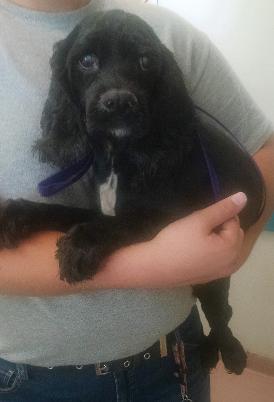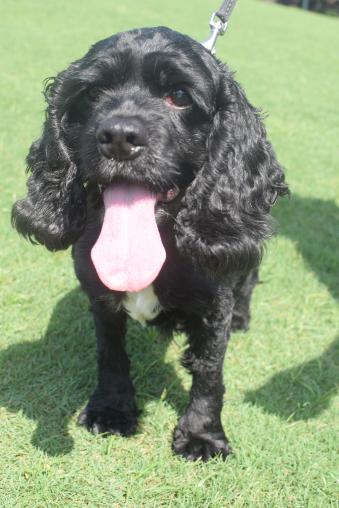 Hi, I'm Jagger (pronounced Yagger), which means 'Hunter' in German. I'm a lovable girl that is just sweet as anything, so it's hard to believe I came from a hoarder's home that was under cruelty investigation. I was seized from that home along with 30 other dogs, so I can't tell you how happy I am to be at my new foster home with the GCCSR family!
My estimated date of birth is April 2012, and while I do have some health concerns, they don't slow me down. I have cataracts, so my eye sight is limited and I bump into things from time to time. I'll be seeing an eye specialist soon to see if anything can be done to help with that. My back legs seem to be a bit bowed, but I still run, jump, and play and even try to lift myself up over the baby gate with my two front paws. My teeth need some attention and we'll learn the condition of them when I get a cleaning really soon.
This sounds like a lot, but I am very good-natured and getting healthier and stronger by the day. I'm a friendly, inquisitive girl who likes to discover new things; although, I do get startled sometimes due to my poor eyesight. But, it's all good! I enjoy my stuffed toys and love tossing my rope around and REALLY love pulling down the kitchen towels and giving them a good toss about, too!!!! LOL!!!! I certainly know how to enjoy myself!
I really enjoy the other dogs in my foster home and taking part in playtime in the backyard. Possibly a forever home with another dog or dogs would suit me best because I love canine company. I'm heartworm negative and just a sweet, little love! Does it sound like we could be a good match?