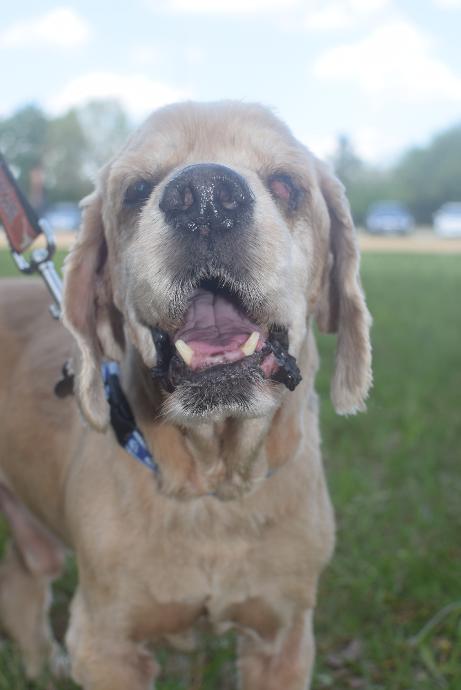 Hi, everyone, I'm Jasper!! Found by a good samaritan near a Houston-area elementary school, GCCSR spent a few weeks looking for my family, but no one came forward for me. That's okay by me, because I hear I'm now part of Coffee Nation, and from what I've seen so far, I think I'm going to like it here.
I just LOVE my people, and will approach you for pets and snuggles. I love kids of all ages, and I love it when my people take me for a walk. I like to play with soft toys and also to perch on top of things like chairs and the top of the couch, so I can keep an eye on what's going on around me. There's another boy dog in my foster home who doesn't like me, but I have such good manners that I won't even bark at him. When he gets too big for his britches with me, I just tell him to back off with a growl.
I was really dirty and matted when they found me, so my foster mom cut and shaved all of that off of me. She also cleaned my ears... not sure what all that was about, but boy, do I feel like a new man!! I went to see the vet, got all my shots, and he said my birth date is around 3/2007. But don't let that scare you!! My foster mom says that while I'm docile and mild mannered, I'm quite spry for my age, as I still run around and can jump on the furniture. We are waiting for the results from my labwork, and after that, I'll be scheduled for a neuter and cherry eye tuck so you won't see the pink in my eyes anymore.
We'll be sure to keep you updated as I settle in and GCCSR learns more about me. In the meantime, won't you consider taking a chance on a handsome, older gentleman like me?