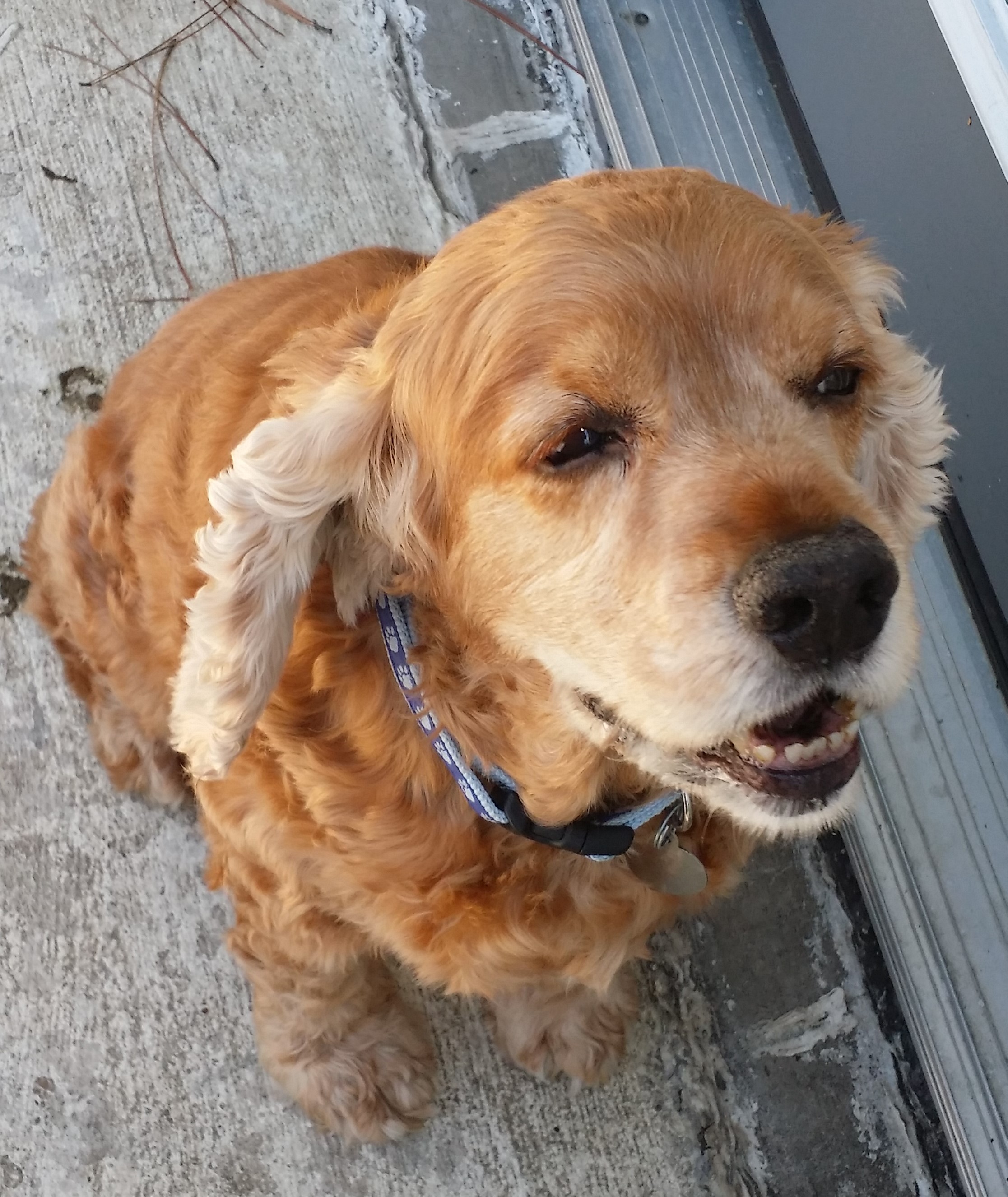 Hi all! My name is Kennedy, a beautiful buff senior boy that is just as sweet as can be. I was born on September 23, 2003 and was in my previous home for almost 12 years before they got too busy and decided to surrender me when another baby was born. I don't understand because I was always such a good boy. I love other dogs, kids, and people of all ages (especially kids)!!! My previous owner and current foster mom both say how lovable I am, and that I'm no problem whatsoever. I'm a very loyal boy that wants to be loved, adored, and made to feel a bit special in my older years.
I am completely house trained. I love to cuddle beside you or lay at your feet while watching TV. I howl when someone comes in the house to show how excited I am to see them. I haven't been exposed to cats yet, so not sure if I would like them. I like affection, but haven't been too much into the toys at the foster home. I behave well for grooming, but don't like my ears cleaned. Don't worry, though – I don't snap or bite when having them cleaned, I just don't care for it.
If you have time for a dog that just wants some attention and love, then I'm your guy! I'm neutered, heartworm negative, up to date on vaccinations and in good health. I need to be kept on a good quality diet to make sure my allergies don't flare up. If I sound like the guy for you, please submit an application!