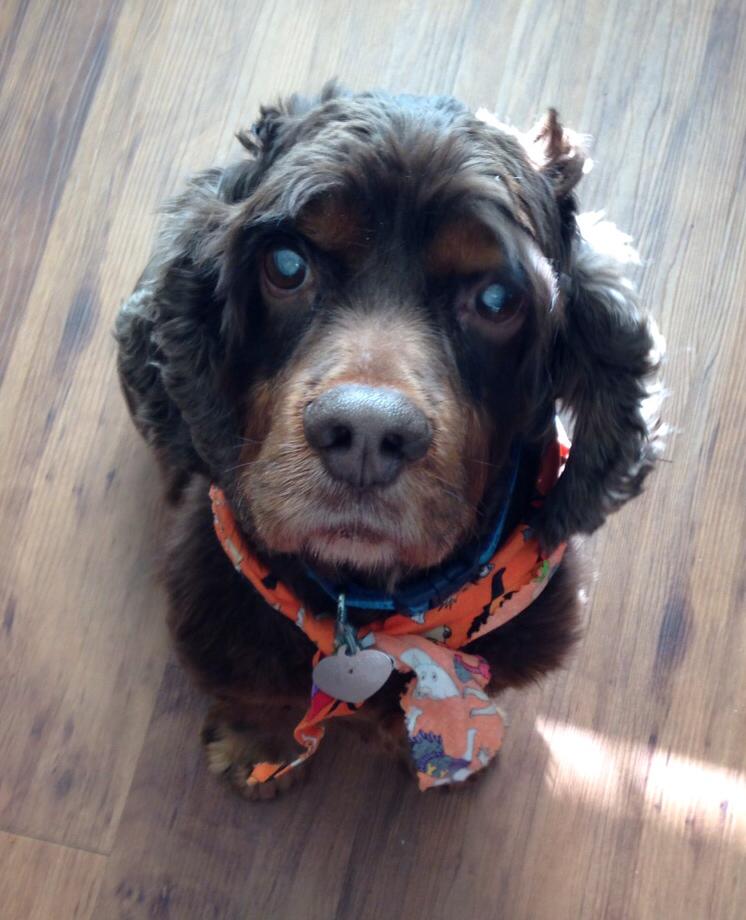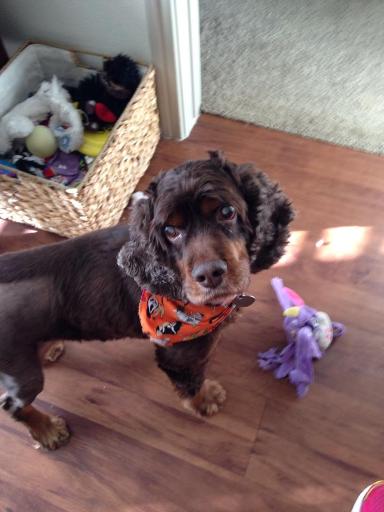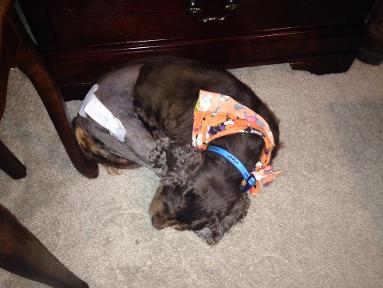 Hey everybody, I'm Kismet! That's right, Kismet, as in 'Fate'… and that's just how my foster family thinks of me. See, I came along at just the right time and my foster mom knew it was fate that brought me to her. I knew it was fate too, and quickly became acquainted with my foster family and my new digs. I love my new life, but I know that this is not my forever place. I need a family that I can call my own and that will never let me go again, because I have so much love to give!
Kismet's estimated date of birth is 9/25/06 but he is still a puppy at heart. He is an amazingly well behaved dog with terrific house manners and is eager to please. He is fully vaccinated and is neutered, he is house trained and crate trained, he is not a big barker (but when he does it's completely adorable), he doesn't jump up on furniture unless invited and when he is not beside you on the couch, he is tucked in his doggie bed. He is pretty low key but every now and then he will get a burst of energy and play with his foster brother.
Kismet was in pretty bad shape when we pulled him from the shelter. He was heartworm positive, had hip dysplasia and cataracts. But we are now very happy to report that he has successfully gone through heartworm treatment, has had the surgery to correct the hip dysplasia and is completely healed and his cataracts are dissolving!
He does still take daily eye drops for his cataracts, but he takes his meds like a champ. Since he does still have cataracts, his vision is not perfect, but he gets around just fine at his foster's 3 story townhouse, and navigates those stairs like a pro. We have consulted with the eye specialists over the past year and have decided that since the cataracts seem to be dissolving on their own, surgery is not necessary.
Kismet also has a thyroid condition that he requires inexpensive meds for the rest of this life. And just recently we have discovered that he has a hormone deficiency called diabetes insipidus that requires daily medication. It's important that he receive these to help regulate his water consumption, and therefore keep his house-training skills in check as well.
Please don't let Kismet's medical needs scare you away. He is a gorgeous boy with the sweetest, most loving temperament, and will make someone VERY happy if you'll just give him a chance."