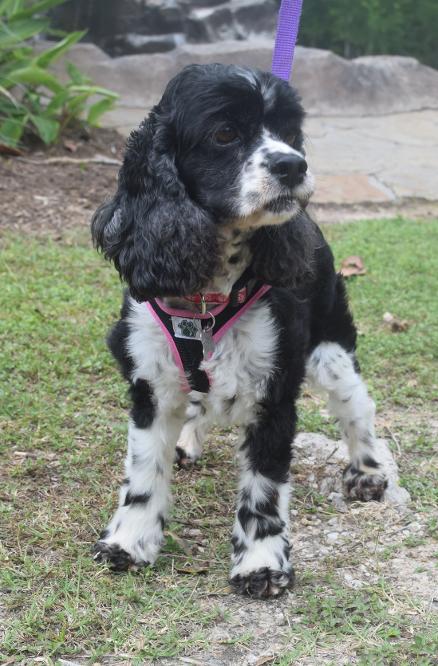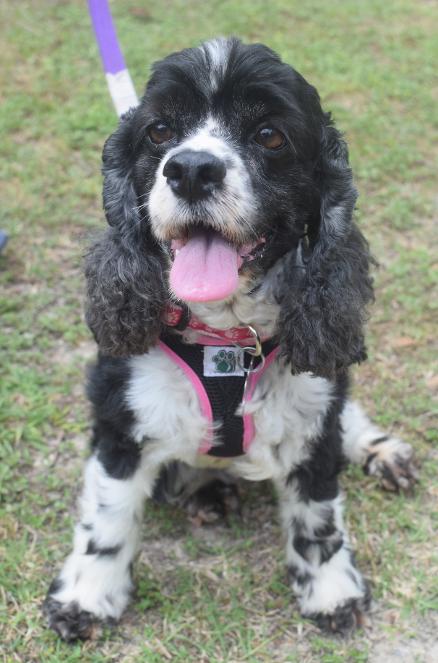 Hi, I'm Lady, a feisty, fearless female Cocker, born approximately eight years ago in Baton Rouge, Louisiana. I love, love people and older, teenage kids; and, in the typical Cocker fashion, I enjoy being with my human and being a shadow to whomever will allow it! Hanging out with you, going on walks, snuggling, bedtime cuddles, belly rubs, being right by your side, you name it, if an activity includes YOU, I'm there! Not sure what to do with toys, they interest me for all of 10 seconds because nobody ever really played ball or anything with me.
My family surrendered me to a shelter in Baton Rouge because I didn't get along well with other dogs in the house. For now, I may do best as the only dog in a household, but once some of my medical issues are addressed, my foster parents tell me we'll work more on interactions with other dogs, just to make sure that I know how to approach them and not be afraid of them. From what my foster family has observed in the short time they've had me, once I get to know other dogs, I seem to be okay; it's just that the initial introductions make me nervous. Don't worry; we'll be working on this!
My people say that I am such a sweet, loving girl who enjoys greeting you when you get home and love giving lots of kisses. Heck, I even gave the vet kisses when we visited to get some blood work done. I was a total sweetheart to the whole staff.
So, my medical issues are that I have some mammary masses that need to be removed and I need to be spayed (that's why I developed the masses). The good news is that I'm already vaccinated and heartworm negative.
I am a little pumpkin, weighing only 12.5 lbs. I'm eating like a Queen these days with a delicious diet of Fromm kibble (surf and turf protein) along with some cooked chicken breast – yummy, sometimes three times per day! I hope to put on some weight with my new nutritious meal plan! I'm housetrained and know some basic obedience commands, but look out – I'm a bolter if the door is left open. That means 'run' to me, and I can jump about 3 feet high. Working on this habit, too, I promise. Time will tell if I'm willing to give this dangerous stunt up.
Stay tuned for my progress! I'll be a perfect companion to the right parents!!