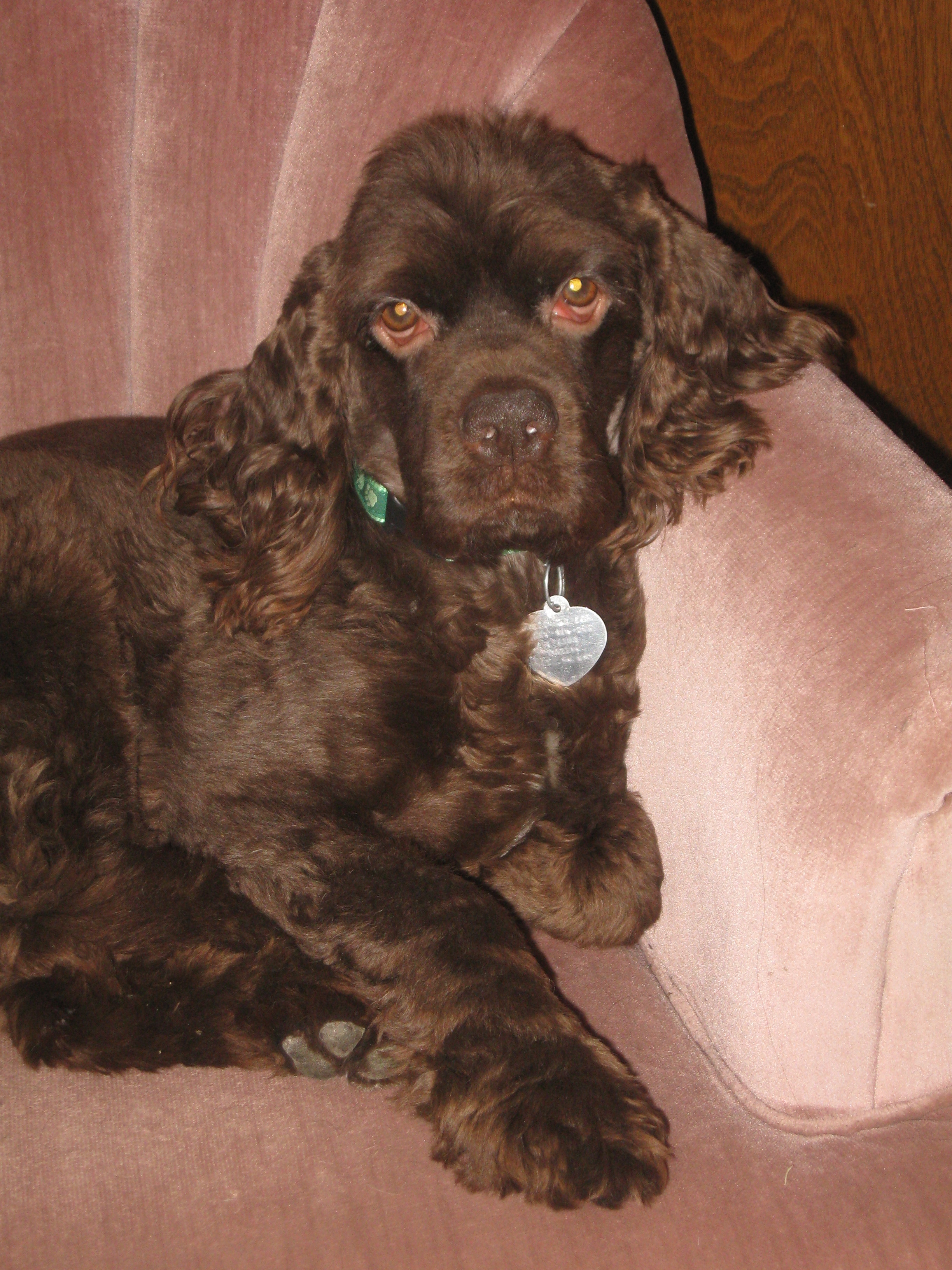 I'm Louie, a chocolate-brown, male Cocker Spaniel who was picked up as a stray in a small town called Henderson, TX! My estimated date of birth is November 21, 2011, and I'm looking for a forever home to call my own.
My foster mom has known me for just a very short time, but she has already noticed what a sweetheart I am! What more could you ask for? Cute, housebroken, well-mannered, up-to-date on shots, neutered, heartworm negative, the list just goes on. Did you know that I had cherry eye at one time? It's already been taken care of, but my new vet opted for a TUCK instead of a removal to ensure that I won't need daily eye drops going forward.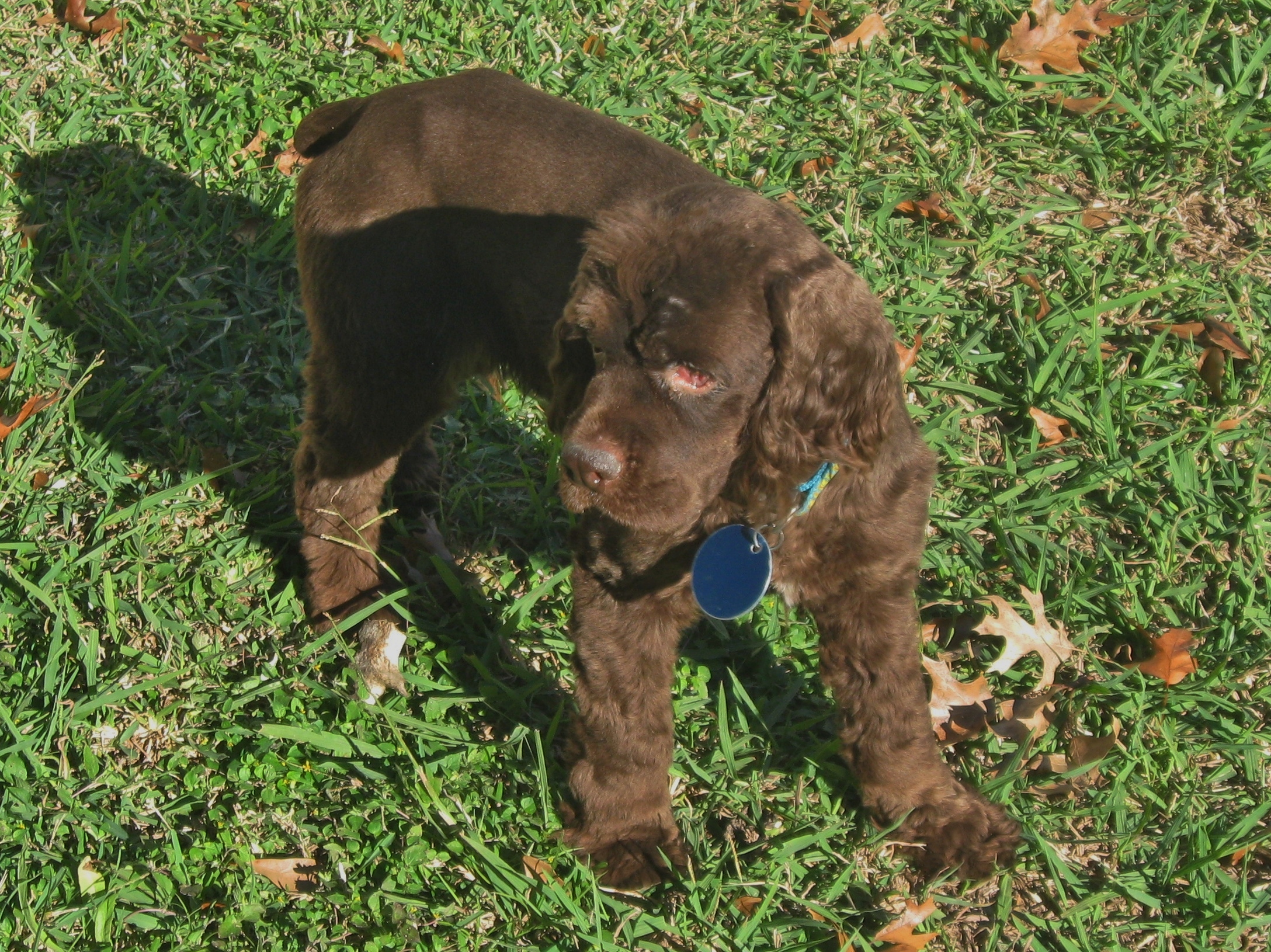 Not sure how I ended up in a shelter, but the folks at GCCSR seem to think that I'm used to getting loved! I'll have no problem helping myself to your sandwich, and lying on your bed. I know all about using the doggy door, I get along with most other dogs, and I really don't get into any trouble. I'm past all that 'puppy chewing on things' stage!!!!
I enjoy my meals, so I should be gaining some weight in the near future. Right now, I'm a little on the thin side. I like walks but need some training on how to let you lead the way. Pulling on the leash tends to suit me just fine, but my foster mom said that is not the correct way to enjoy walks with my favorite people and has bought a Gentle Leader to help me get better about this! When I am minding my manners, people seem to think I strut like a show dog, and they say I appear to have come from good lineage.
If you're interested in making me your new, best bud, just fill out the adoption application today!

ADOPT LOUIE