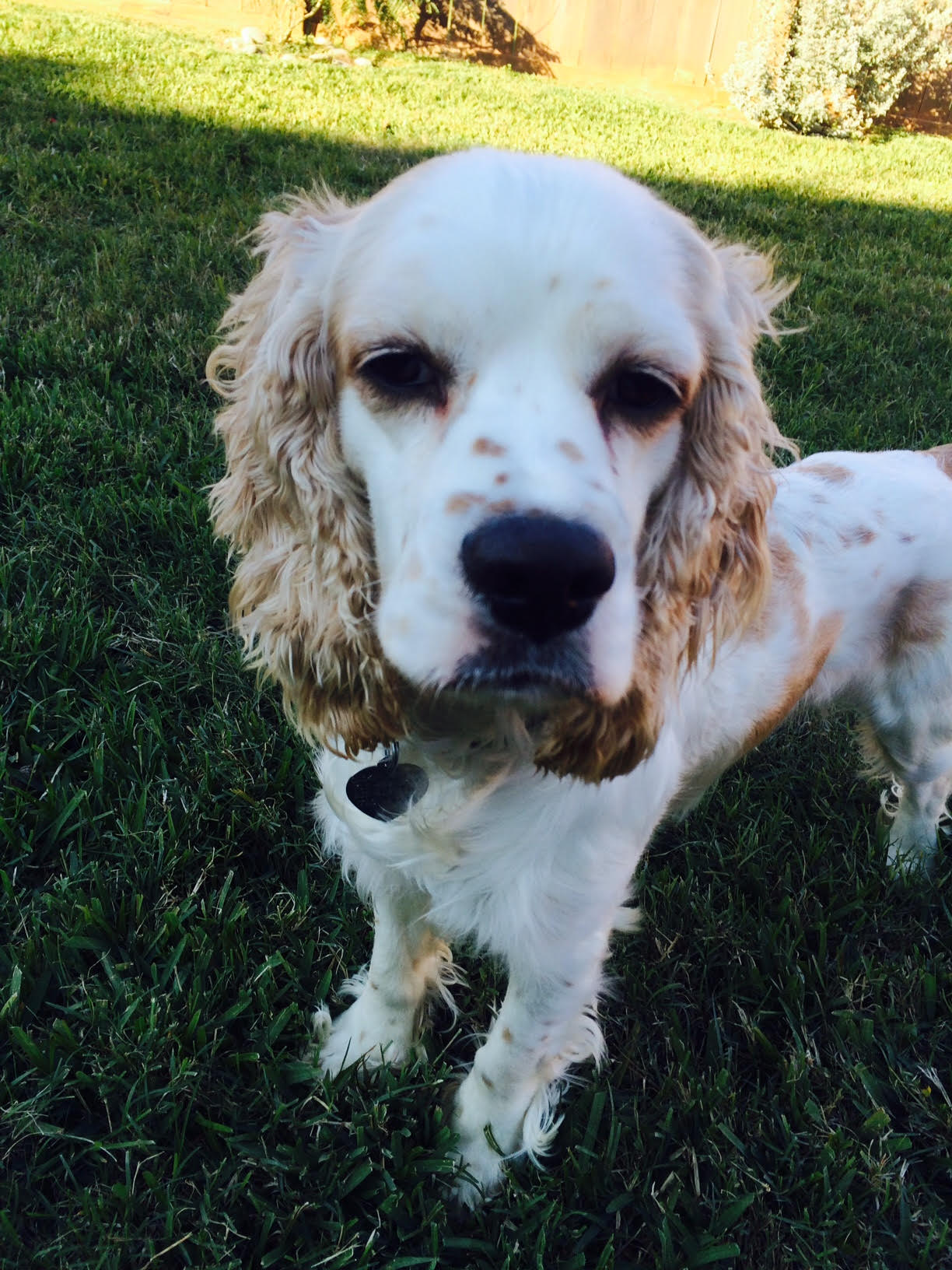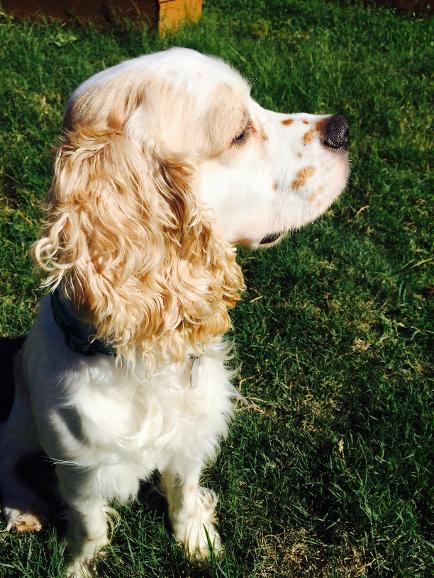 Hi, I'm Marley, a fun-loving little guy born around June 22, 2013. I've been with my foster family for a short time and am just loving all the attention they are giving to me, especially since I was rescued from roaming about, hungry as a stray in a nearby park. They have already discovered that I'm an outgoing sweetie who is also energetic, curious, and playful. I love the outdoors and get super excited for my walks with my foster mom. My foster family is working on my leash behavior, because I do tend to pull.
I am a typical "velcro-cocker" who loves to follow my people around the house and be a part of all the family activities. I am crate-trained and have no difficulty sleeping in it at night and when the family leaves the house. It's safer for me this way because I still exhibit some puppy-like traits such as chewing on things I'm not supposed to that could be dangerous when my family isn't home. We are working on my jumping up on people when they come visit and my overall manners. I don't act aggressive or territorial, or anything like that. It's just that I am an active, friendly boy with energy to get out. I just have to learn that there is a time and place to act silly! However, even with my energy and curiosity levels, I sit nicely for grooming and even fall asleep during my hair cut.
I just adore affection and enjoy being petted and played with. So far I have been very well behaved around the other dogs and kid. Even when it comes to my food and snacks, I'm pretty laid back though will growl playfully with toys. I like to bark and join the other dogs in their chorus when they hear outside noises, too. Fireworks really frighten me and I should never be kept outside when they are going off. Please stay with me because they make me super nervous.
I am neutered, up-to-date on vaccinations, heartworm negative, and ready for my new home. If I'm the guy for you, please submit an applications!