Howdy, all! I'm Parker, a red Cocker Spaniel with an estimated date of birth of 3/30/2010. In the first couple of weeks in foster care, my foster mom said that I proved to be one sweet boy! I'm a high-energy dog who loves to play with other dogs and people and go for long walks. Soft toys are my all-time favorite and I'll never pass up the chance to play tug-of-war. I even share my toys with all my foster siblings and will drop a toy out of my mouth if another dog wants it.
I have a few little things to work on with my foster mom. She tells me that digging under the fence is not a wise thing to do, so I shouldn't be unsupervised in the yard just yet. I don't mind the crate, but if I hear you, I'll want to be with you, and will bark to let me out! If all is quiet in the house, I don't mind curling up and taking a little nap in the crate. I know how to sit when asked and am 100% potty trained with no accidents (well, except the first day in my foster home, but that doesn't really count)!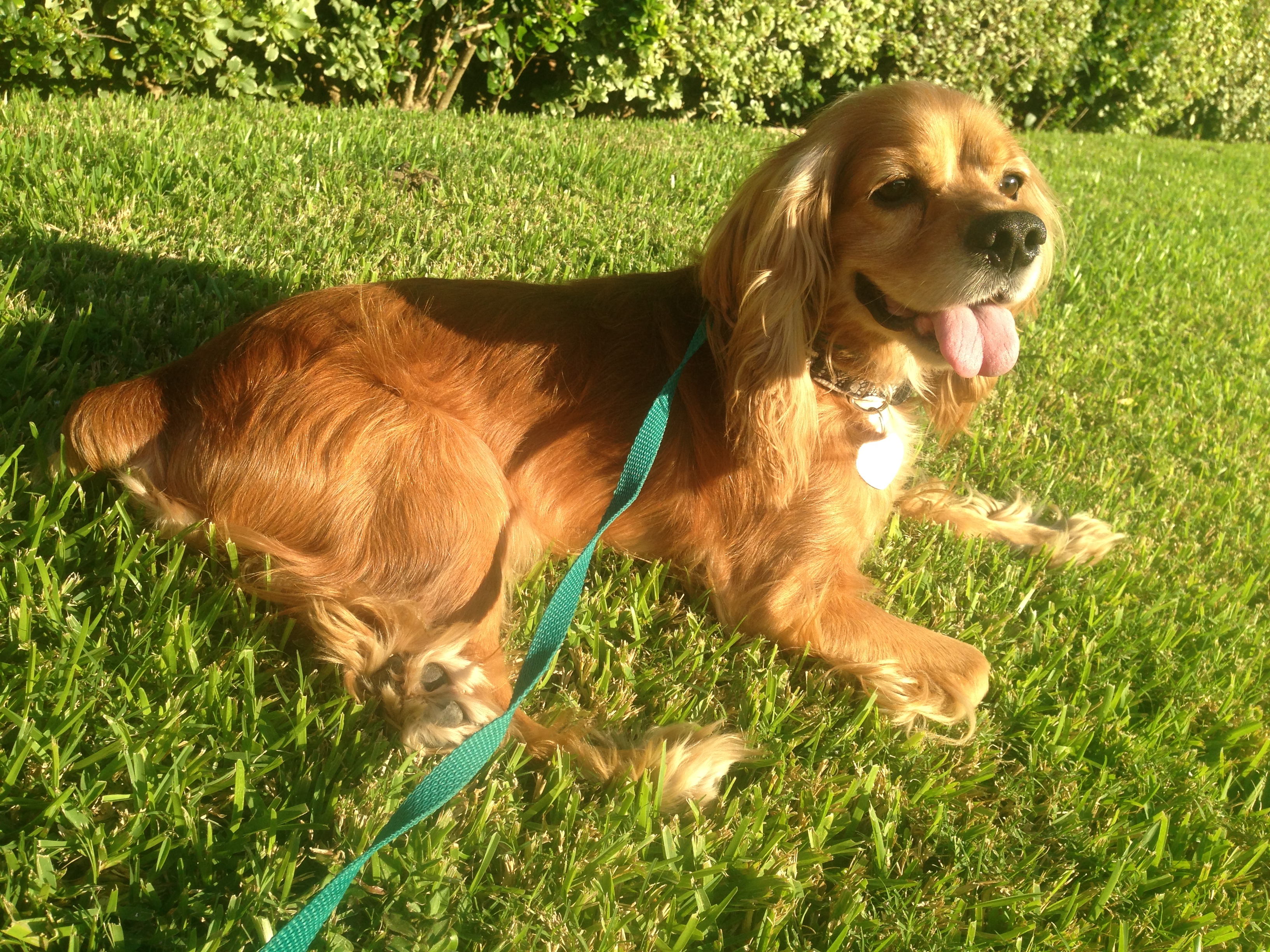 I get along with kids, other dogs, and adult humans. However, I sort of like chasing cats, so a feline-free home would work best for me. If you would just love a gentle boy who adores attention, love, and playtime, I'm your guy.
I'll be neutered prior to adoption and just as soon as the vet says it's okay. I was found as a stray and have never had the opportunity to take heartworm preventative. Therefore, I became heartworm positive and am currently getting treatment. Once that is done, and I'm healthy enough to be neutered, I'll be on my way to my forever home. I am available on a foster-to-adopt basis in the right setting while I am completing my treatment.