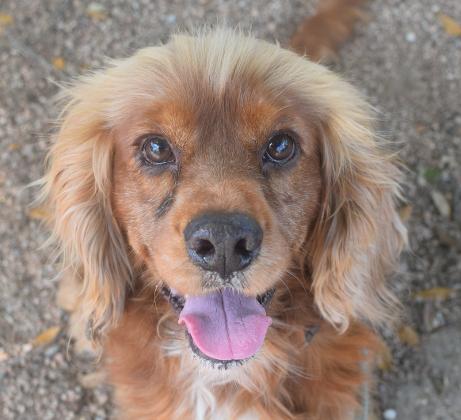 Hi, I'm Ramsey. My estimated birth date is in February 2014, and I came to GCCSR from a local area shelter. My foster mom says I have a good temperament with people and with dogs, but I have a tendency to gravitate toward people. She's helping me with basic manners in the house, and I'm responding well to direction and correction. She takes me on walks every day, and while I enjoy them, no one taught me how to walk on a leash, so I pull a little bit, but she said I'm really smart and will get this down in no time. There are balls and stuffed toys all over my house, and they're very interesting to me. I'm not sure what they're for, but my mom is teaching me how to play with them. I'm really enjoying my new life and everything that I'm learning.
I am fully vaccinated and will be neutered soon. I might have to have some dental work done at that time too. I tested heartworm positive, and will be receiving treatment for that, but am available to the right kind of foster home in the Houston area if my new family would be willing to take me to GCCSR's vet located in Southwest Houston.
If you think I'm as cute as my foster mom does and think I may be the perfect match for your family, please submit an application today.