Hi, I'm Sassy, a sweet, little female Cocker with an estimated birthday of September 29, 2006. Now, don't be fooled by that date – I'm a playful, and spunky girl who doesn't act her age. Sadly, my family in Louisiana gave me up because they couldn't afford to take care of me anymore. I had a tangerine-sized mammary tumor which the shelter vet removed, and I recovered quickly from that procedure! Now, my foster mom is keeping me comfortable and clean with nice, warm baths, keeping my ears cleaned that were a little icky when I first arrived, and just showering me with TLC. I know when I have it good and I follow my foster mom everywhere because I so enjoy the affection she gives to me!!! The groomer loves me, too and said that I behaved really well for my professional haircut, just a little sensitive around the ears as the infection I arrived with was not yet resolved at the time!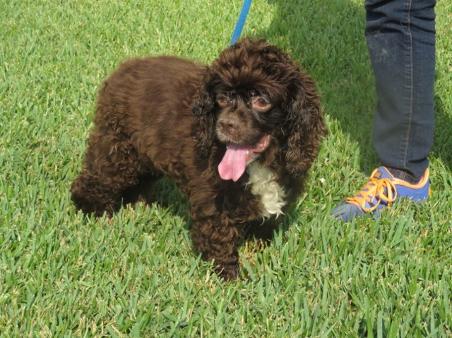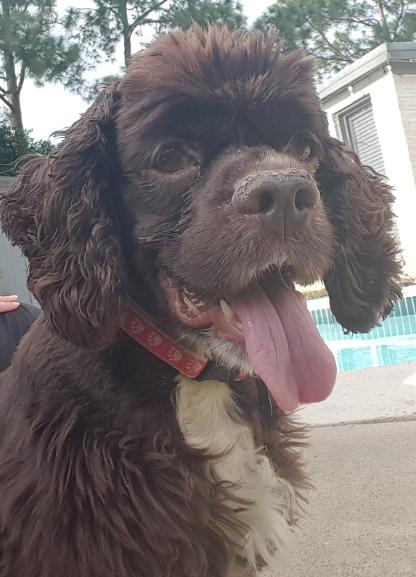 I am used to other dogs at my foster home, and have done well during walks outside the home encountering other dogs, I just sniff them, and walk away. I get along just fine with my canine foster siblings, until one of them tries to come near my food. Uh, no! Not going to happen and I'm not shy about letting them know. Nobody here plays much with toys, so I have some favorite squeaky ones all to myself. My foster mom thinks I'll do fine with other dogs in the home since I've been exposed to some of various ages and sizes with no issues other than food aggression, but not sure about children under the age of 5 years old. I am uneasy around a one-year old that visits.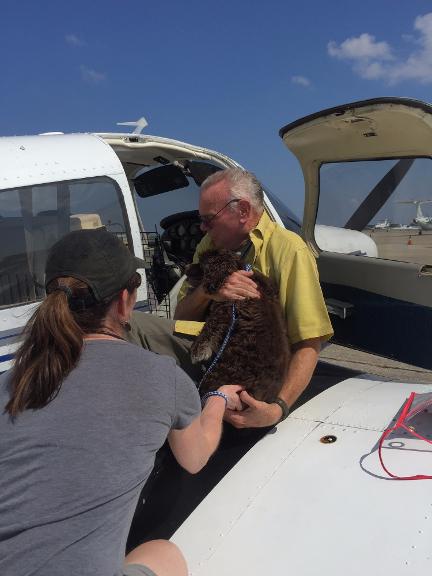 I will have a second operation in early November to address some remaining mammary masses, and the vet will send them off for biopsy. I also tested heartworm positive, so am undergoing treatment for that. All of that said, though, GCCSR's vet said I'm in overall really good shape for my age. That's because I've had a lot of love up until recently, and I know there's more out there waiting for me. Are you the one?? I've got a lot of love left to give… just give me a chance and I'll show you! Submit an application today!