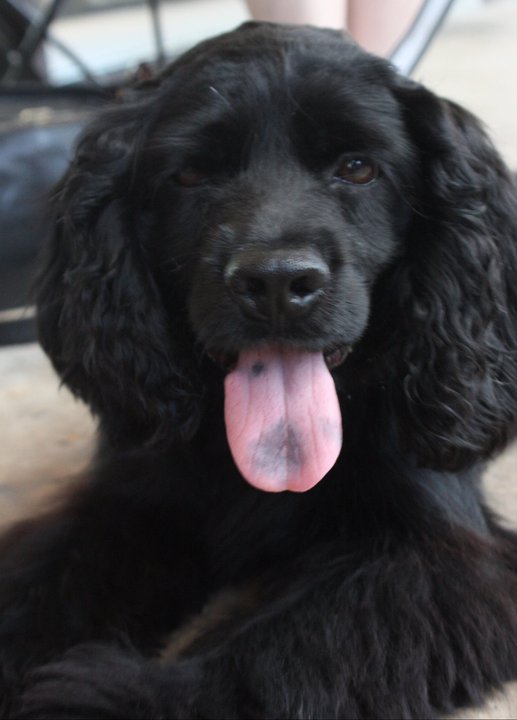 My name is Spot. Don't know why they call me that! Doesn't everyone have black spots on their tongue? No?? Hmmm……

If you had asked me late last Saturday afternoon, I would have told you I'm the luckiest dog on the planet. You know why? My owner didn't want me anymore. Maybe they were going on vacation and didn't want to pay to board me…. I don't know. But I was minutes away from being euthanized. Luckily for me the nice man from Gulf Coast Cocker Spaniel Rescue was there at the shelter to pick up another dog when he learned of my plight. So instead of going home with one dog, he went home with two. He didn't have the heart to walk away and leave me. And that's why I think I'm a pretty lucky 2 year old boy.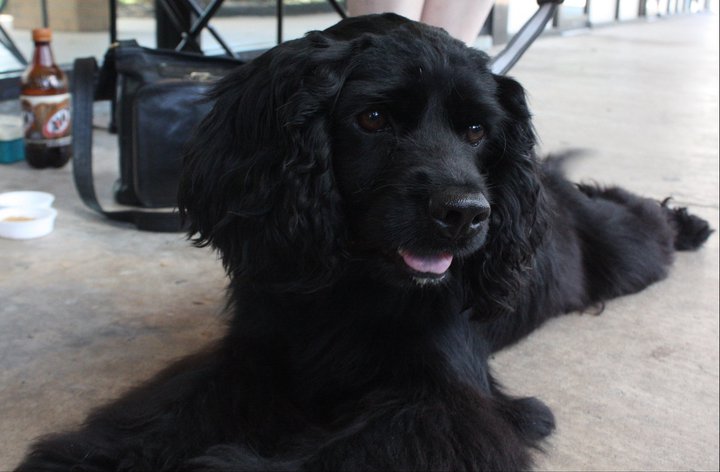 I thought I was in heaven when he gave me a pill to kill the fleas and gave me the first bath I'd had in a long time. I got brushed and groomed. Oh my! It was heavenly to have all that attention lavished on me. A trip to the vet's office where they gave me medicine for my ear infection made me even more comfortable and happy. I need to go back in a couple weeks to be neutered. I weigh in at 22.6 lbs. Right now my foster mom says I'm a little shy and timid, but alot has happened to me recently and I just think I need a little time to get comfortable with my new surroundings.
At the moment I'm heartworm positive but I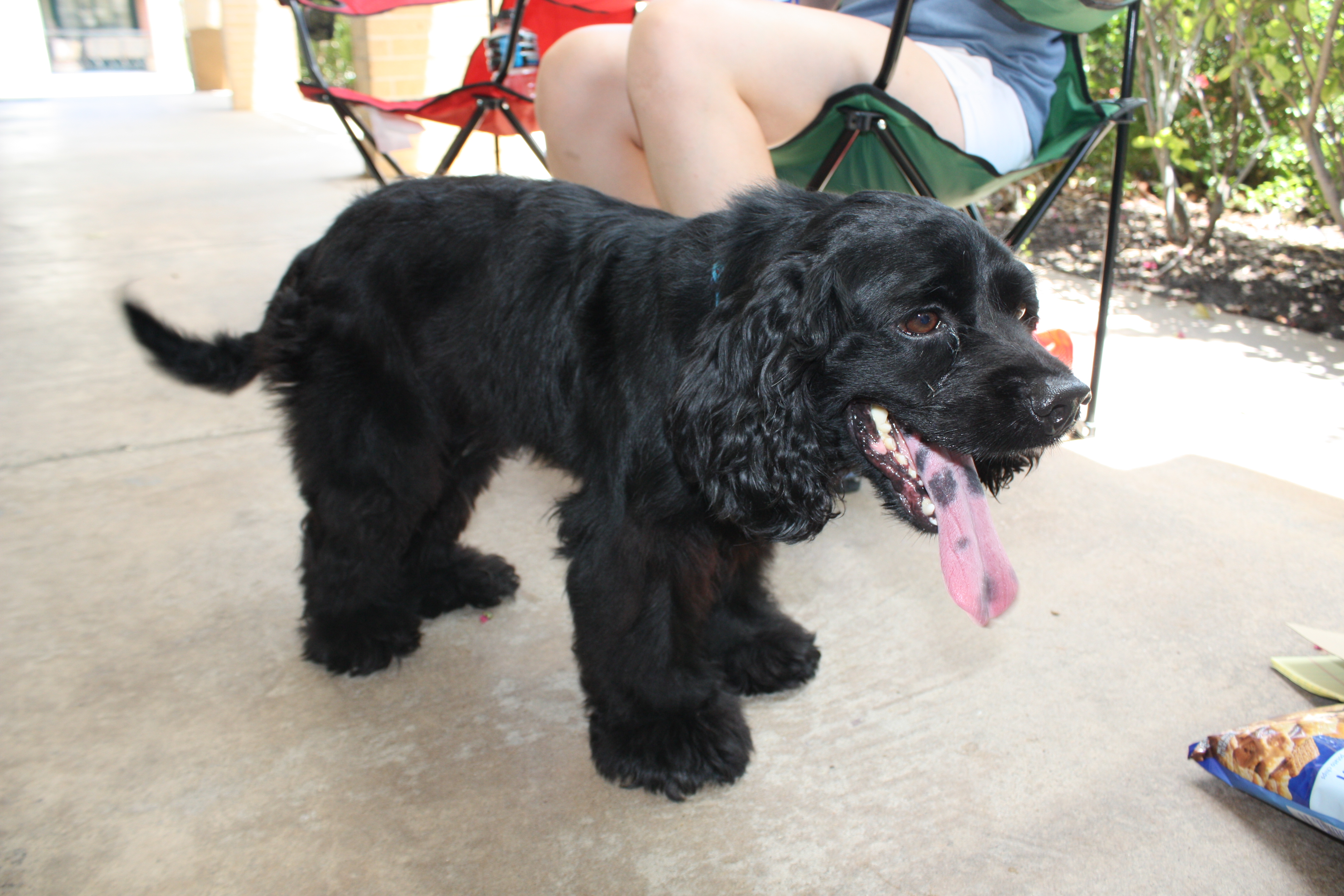 can go to my new forever home on a foster-to-adopt basis while I am under treatment. I just don't know where that new home will be but I'm hoping that if you are reading this, you're the one who will come for me. I love everyone and am very easy-going. If you're looking for a new best friend, pick me! Pick me!