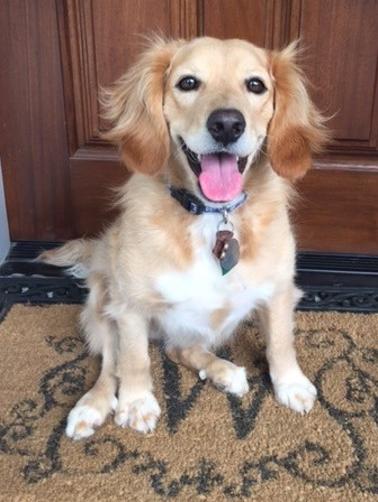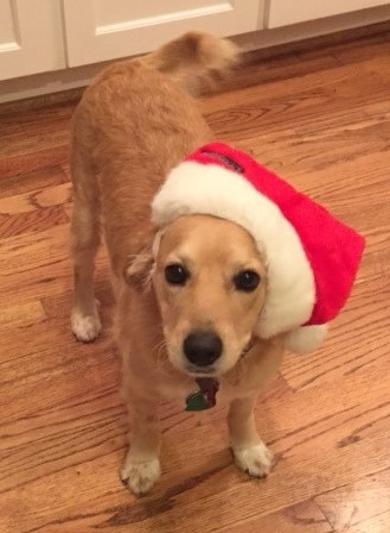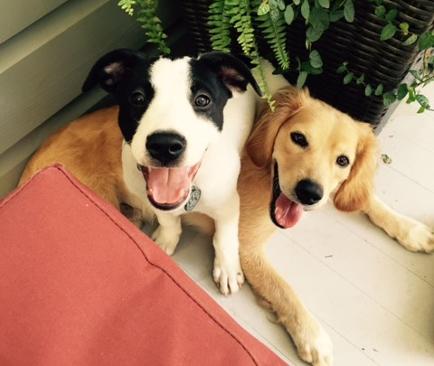 Hi, my name is Turner and my estimated DOB is 08/12/2014. Originally, a golden retriever rescue thought I was a golden puppy, but then their vet told them I was fully grown at a year old. He then suggested I may be a cocker spaniel mix, so that's how I found my way to GCCSR. I weigh about 29 pounds, so I'm an average cocker size for sure.
I was actually adopted quickly into a home with two small children, and I've been there for six months. At first, it was obvious I'd probably never been in a home with my very own people, so my mom and dad worked with a trainer and taught me a lot of great manners. I now walk great on a leash and I know the commands 'sit' and 'down'. I'm also working on 'stay', 'come' and 'leave it,' and I am fully housetrained. I live with another young dog and we play chase all day long. Even though he's bigger than me, I like to be the boss, and thankfully he lets me. I do bark when I hear noises outside or when I'm ready to come back in from doing my business in the backyard.
My absolute favorite thing in the world is to be held in my mom's lap, or even my little peoples' laps. I love it when they rub my belly and let me rest my head on their shoulders. My mom says I am super affectionate and that I would sit on her lap all day long and snuggle if she'd let me. One bad habit I have, though, is that I started becoming territorial over my food and other items (such as a trash can). Because of this, my mom grew concerned that the little people may not be able to determine when I am being playful vs. possessive. They feel like there might be a better home out there for me, and for this reason, the folks at GCCSR think it'd be best for me to be in a home with no children or at least older children.
From time to time, I've been known to dig in a trash can and eat whatever I can get my paws on, so it's probably best to keep those behind closed doors or out of my reach. I am up to date on all vaccinations, heartworm negative and neutered. If you think I'm the right match for your family, please submit an application today! Just for fun, my mom sent off a doggie DNA test on me, and we'll update my bio with the results when they come in!