Hi, I'm Yogi!
My owner surrendered me to Houston's BARC animal shelter, and they said I was 18 years of age. Thankfully, one of the nice GCCSR fosters couldn't bear to see my life end that way, so she opened her heart and home to me, knowing that there aren't very many people who want to adopt an old guy like me.
But guess what??! She and the GCCSR vet think I'm younger than 18. Don't get me wrong ~ I'm still a senior guy, but they say I get around WAY too well to be 18 years old!! I came with yeasty ears and some bad teeth, but the good news is that all my labwork appears to be in pretty good shape, especially for my age. Later in February, I'll be having some much needed dental work done, and my ears should be healed by then. After that, I'll be ready for adoption!!!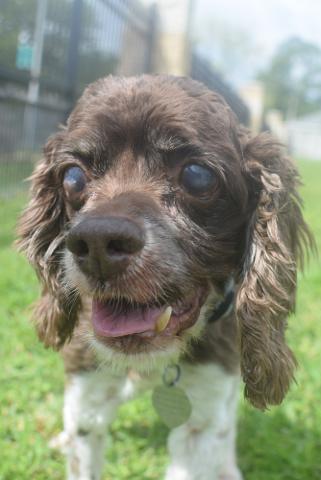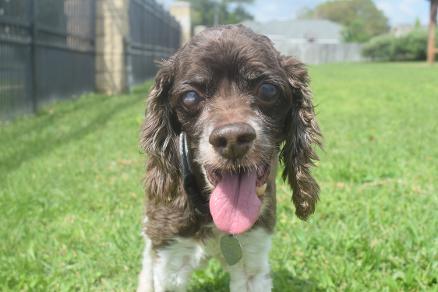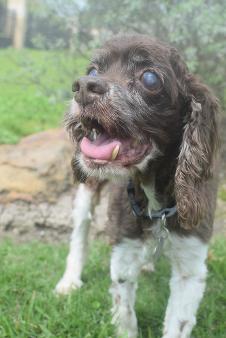 In the mean time, my foster mom has this to say about me:
"Yogi is a smart, funny little boy. He is blind, but that does not stop him from finding his way. The first night he walked around the main part of the house learning the lay out. The next night my sister was helping him down the hall, but once he reached the den, his step and confidence grew. He still has some problems finding his way in the backyard. If he gets list, he stops and starts howling. All I have to do is call his name and he will turn to me and start walking. He is not deaf as originally thought. He is heart worm negative and his other lab work is good especially considering his age. His teeth and mouth need attention and he had yeast in his ears. He also developed an upper respiratory infection which is being treated.
Just to share a short story. When we go to bed at night, Yogi is on a bed on the floor and I am covered with my blanket. Yogi likes my blanket and reaches up to pull it down for him to sleep on. Sometimes there is still enough for me and sometimes not."
Yep, I'm quite the character with a lot of life and love left in me. Won't you give me a chance to show you?