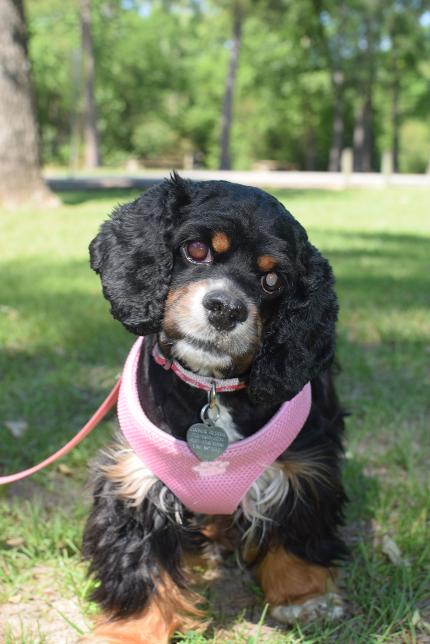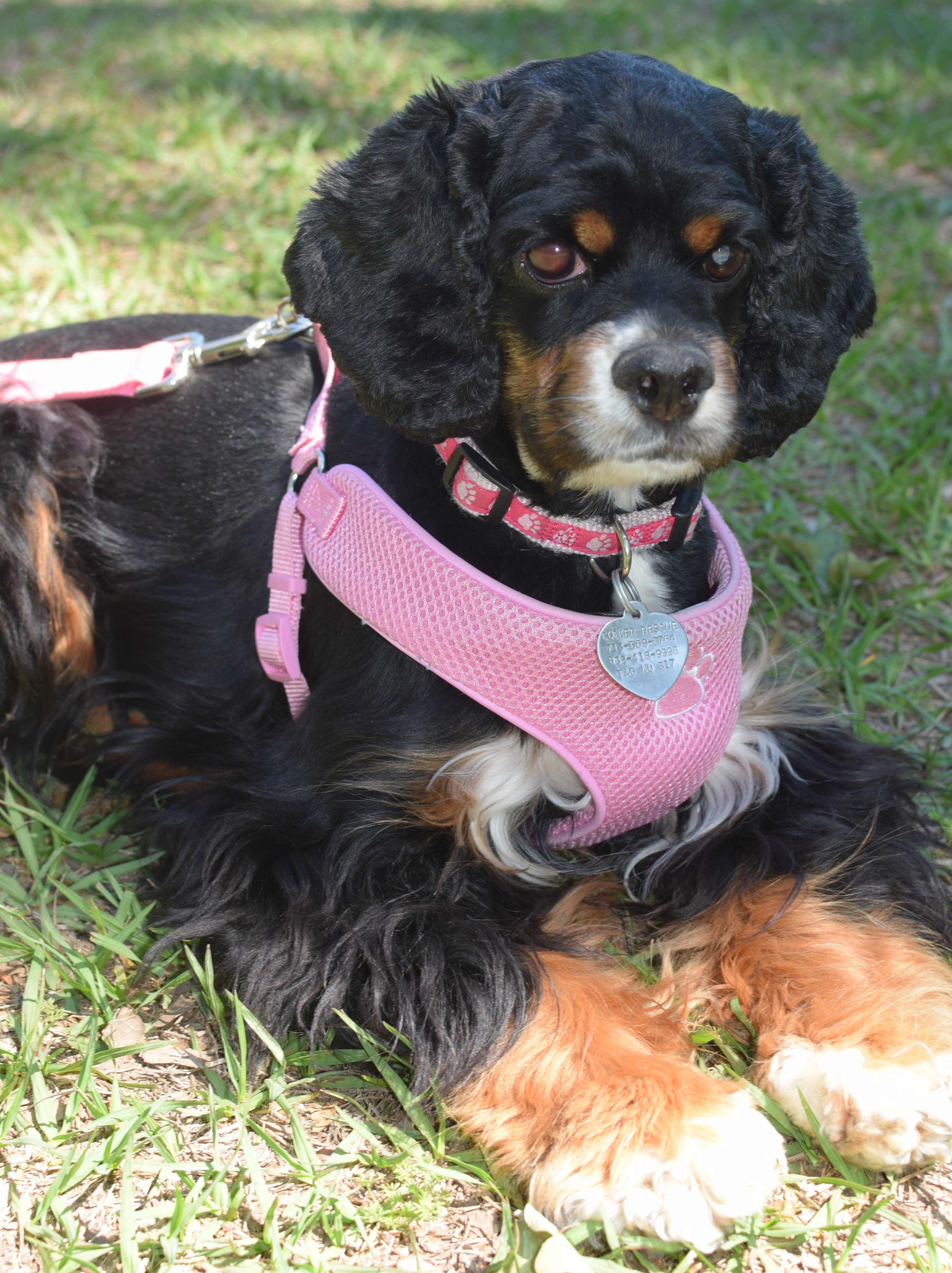 Hi there! My name is Zoey! I am a black, tan & white female Cocker Spaniel. My estimated date of birth is March 2011, and I am blind. But don't let that scare you, as it certainly doesn't stop me!!
I love to roam and discover with help from my human. I get around really great in my foster home now that I have learned my surroundings. I know where everything is! My food and water bowls, my very own pillow and ALL my toys. Heck, I even know where the back door is when I need to go outside.
Being blind sometimes makes me a little hesitant, especially when meeting new doggy friends. My foster mom has been helping me learn how to properly introduce myself so that I feel safe and less threatened when approached by dogs I don't know, so proper introductions are really important to me. I also tend to get a bit jumpy & growly when someone sneaks up on me. My foster mom always talks to me when she's coming my way, that way I don't get too startled!
Right now, I share my foster home with three small dogs, and I don't mind them at all. But I would probably do best in a home as an only dog or with older, less dominant dogs for now.
I love people and really enjoy cuddling and getting lots of love and attention. I LOVE to go on walks & rides in the car. Oh, and by the way...did I mention that squeaky, rubbery type toys are my absolute favorite!!!! I'm not picky though, if it fits in my mouth, I will give it a try!
I'm a good girl for baths and am doing much better at the groomers. I am housetrained, spayed, up to date on my vaccinations and heartworm negative. My foster mom says that I am just a sweet, little lady who has adapted with great strides. With my sweet disposition, and quick adaptability, I'll be a good addition to the right home in no time!