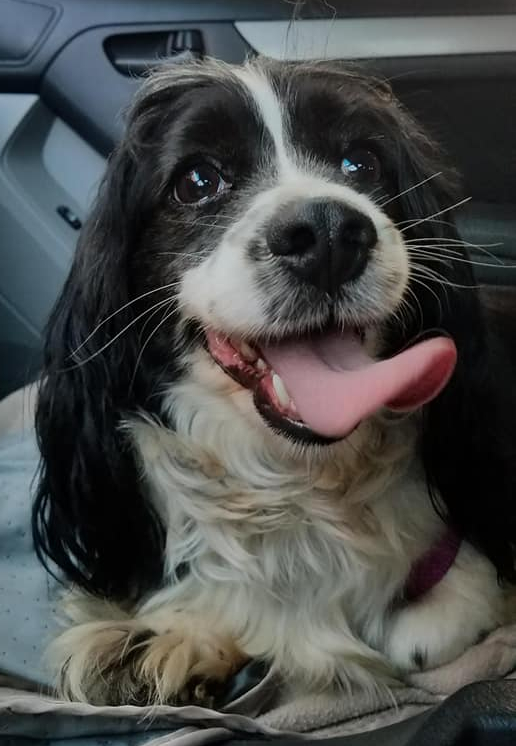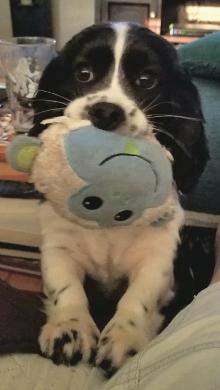 Hi, I'm Zoey!! I was surrendered to Harris County animal shelter because my owner said he was allergic to me. Thankfully, the kind folks at GCCSR scooped me right up, and I didn't have to spend a lot of time there. I overheard something about me possibly being mixed with a long-haired dachshund. While I don't know what that is, they can call me whatever they want to! Apparently, they came to this conclusion since my legs are a lot shorter than they expected them to be. My tiny stature doesn't stop me from being a playful, cuddly, sweetie-pie, and if I were to say so myself, makes me even cuter.
I just love to be loved and really enjoy playing with my toys: especially, a good game of tug of war with my favorite human! I like walks and do a loud howl thing when I see a stranger. Don't worry, I am my sweet, friendly self once I meet them! So, I'm unique! That's a good thing, right?! Cute, unique, lovable, playful-hey, what more could anyone want in a companion?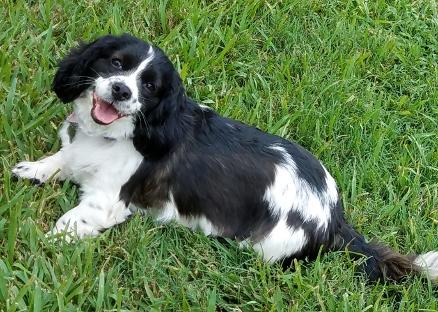 Not only do I get along with humans, but also, all the doggies in my foster home! I even get along with the 7-year old child next door. Cats, hmmm, not too sure; heck, I don't even know what one is. Maybe I'd like a cat sibling, maybe I wouldn't. That's not a deal breaker, is it? Nah!
One thing's for sure... I'm HAPPY HAPPY HAPPY and I LOVE EVERYONE! My estimated date of birth is 7/20/2012, I'm heartworm negative, spayed, up to date on my vaccinations, and microchipped. One thing I know for sure...life is too short to do anything but SMILE!! Can't wait to meet you! I mean, just look at me. Bet you can't wait to meet me, too!!!!