Who's handsome, adorable, playful, healthy, and loyal? Me, Joey, that's who!!!! I'm a brown and white male who is turning 4 years old this May (born May 2014)!
I'm an owner surrender from Louisiana by a family who really didn't have much time for me, so here I am! I love to play with lots of toys, but tennis balls are my absolute favorite. I don't even think I can survive without them, I love them so much!!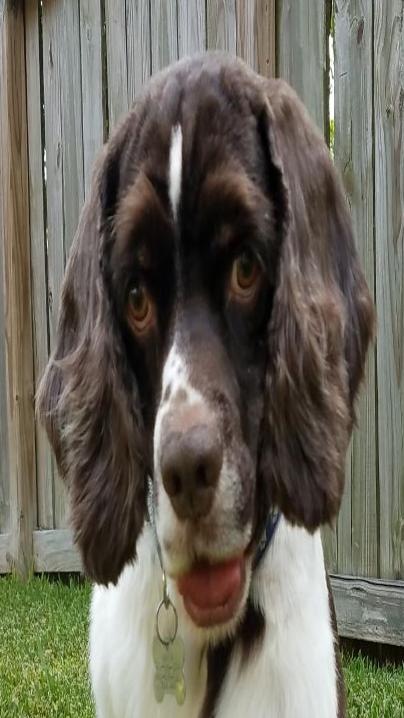 Aside from tennis balls, my next favorite thing is to follow my human around and play. My foster mom said I am a very quick learner having picked up the commands, sit, stay, and down in just two weeks! We are working on socialization because while I'm okay with the resident dogs in the house, I am reactive when meeting new dogs on my walks; especially those that are bouncy, super friendly and want to get to know me. My foster mom understands I was living with an aggressive dog in my previous home, and that situation led me to be a little nervous and apprehensive around new dogs. So, she's working with me on introductions. I'll need someone who can continue to do that, or perhaps the very best home for me may just be with humans. This would be just fine with me, because I prefer humans to canines; but even with humans, your approach must be slow and steady as not to startle me. For this reason, a home with either older or no kids would be beset for me. Never fear, though, once we get to know each other, you will get all sorts of love and affection from me!!!!
I'm healthy, up-to-date on vaccinations, heartworm-free, microchipped and neutered. I'm good for my baths ­­and love the simple joys in life and have just the right amount of energy for someone looking for his/her new best friend!!!!