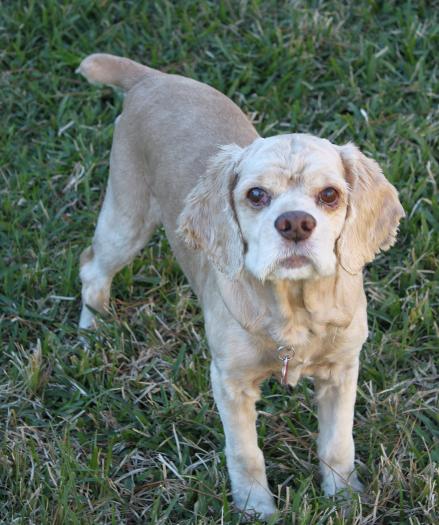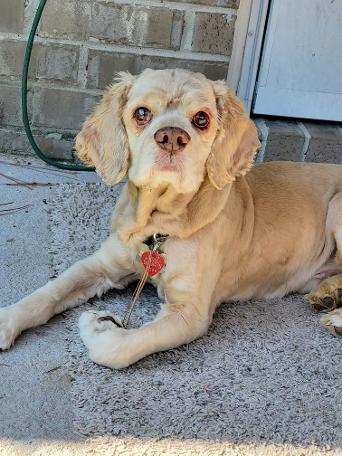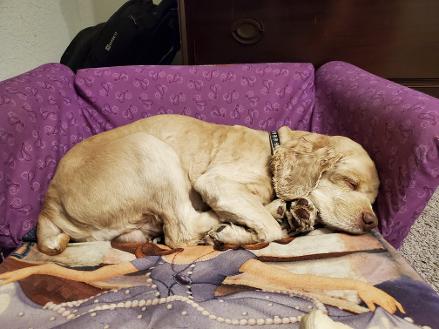 Hi, I'm Taz, formerly known as "Bean". I'm the one who came from Louisiana under the name of "Bean" for a few days, and I'm estimated to be about 9 years old. Since I arrived in Houston, I've been getting used to my new foster home and family, had a spa day, and been to the vet. Apparently, my foster mom and the vet have quite a bit to work on with me, but the overwhelming feedback is that I'm super sweet to all people and dogs. Rumor has it they can't always say that about the dogs they get.
Regarding my upcoming vet appointments, they can't do everything at once. My primary vet is out of the office for a few weeks, so we will start with a neuter and dental at another clinic. Once my other vet gets back in town, I'll have to go under again for a polyp removal in my ear that has been causing chronic issues for quite some time, tuck two cherry eyes, and remove some other masses that are causing inflammation and irritation. When all of this is done, they're hoping I'll feel like a new man, and that I won't need an ear ablation like Coffee, but that is yet to be seen. As far as I'm concerned, this list of things is enough to start with!!
At home, I get along with everyone... my foster mom and dad, my 2 legged siblings, and my 4-legged doberman sibling. My foster mom is working with me on crate training and house training skills, and also helping me with some anxiety issues. I am all about my people, so I get a little anxious when I'm separated from them and can hear them... so I will bark. Things will get better over time with patience, routine and consistency... I've just been without care for so long that I'm still trying to figure everything out, and to make sure that this isn't a dream, and that I really do have a family of my own.
I'm up to date on my vaccinations and heartworm negative. We'll be sure to keep you updated on my progress both medically and behaviorally, but if you're drawn to my dashing good looks and super sweet personality, then fill out an application so you can meet me!