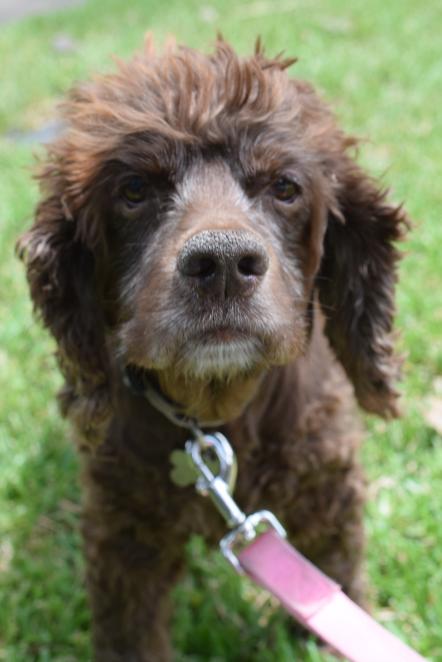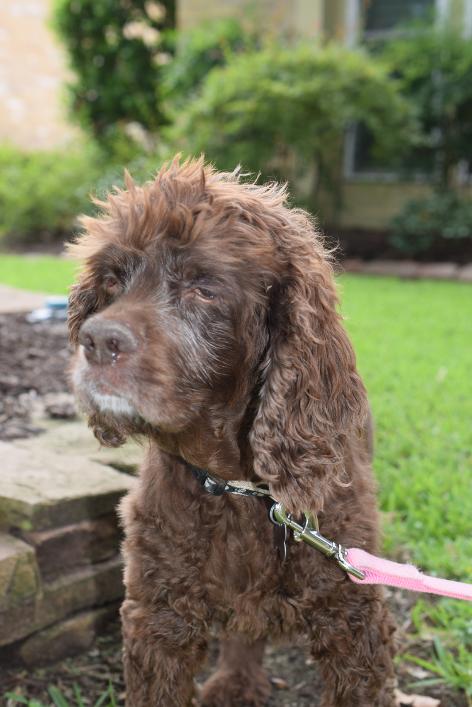 Hi, I'm Buddy and my estimated date of birth is May 2010. My foster mom says when she gazes into my eyes, she sees a guy who wants very much to be loved and be a part of a family. She describes me as easy going, loyal, and with many years of love and caring left in his life. My mellow personality means I'm the type that will sit quietly by the fire with my person and listen to their stories, whittling away the hours watching the flames. I get along beautifully with other dogs, even a very persnickety Yorkshire Terrorist! I take the day casually, going outside with the others, but coming right back inside to enjoy the cool.
I came to GCCSR from Baton Rouge, and when I first arrived, I had pneumonia, a cough, a bilateral ear infection and missing fur on my rear-end. After a lot of TLC from my foster, some good meds from my doctor, some much needed rest, and a steady supply of food, my cough ceased, pneumonia went away, and my ear infections healed. I've gained a healthy amount of weight, my energy is up, my fur has grown back, and I'm ready to find my new family!
As far as my daily routine, I like to sleep in, and around 8:30 p.m., it's not uncommon for me to put myself to bed. I sleep through the night in my crate without any problems, and my foster mom often has to wake me up in the mornings to take me out. I'm a polite guy who doesn't jump on the furniture; in fact, I usually just pick a really nice mat on the floor. My foster mom says I have a quiet personality, and that I only seem to voice my opinion when I feel I've been at the back door too long. Or maybe when I finish my food and want out of my crate.
I'm described as quite endearing with some cute little quirks. For instance, during mealtimes, I make the circle of the downstairs part of the house as if I'm on-patrol! I'm always very interested in what's sitting on the kitchen counter and dining room table at mealtime. Once I put my front paws on the table to attempt to get close to the goods, and every now and then I'll very politely put my head on my foster mom's lap when she's eating just in case she needs to be reminded where I am...but she said I'm not pushy at all about these things.
I've made a lot of progress on my housetraining skills since I arrived, and I am very reliable provided I'm taken out regularly. I tend to warm up more quickly to men, than women, so the ideal home for me would be one with a retired man or couple who can let me out frequently. I really don't like to be outside very long without you, so sometimes it works best if you walk out with me. All in all, I'm a pretty fantastic guy with a lot of gratitude for all the folks who made sure I have a second chance at life. If you'd like to meet me, please submit an adoption application today!