Help Support Our Rescue by Participating in any of the Fundraisers Listed Below
Click Below and Shop at SMILE.amazon.com so GCCSR can earn valuable Rescue Donations!!
Sign up now to Amazon Smile and support Gulf Coast Cocker Spaniel Rescue every time you shop! Click on the link below and be sure to choose GCCSR as your charity.
SPONSOR A DOG
Want to continuously give to our rescue? Please use the Subscribe button below to sign up for a monthy donation. If you want your donation to be put towards a specific dog, please put the dog's name in the Merchant Notes. THANK YOU!
Don't forget to include our rescue name at the time of checkout!!
Do you shop at Kroger??
Starting 8/1/2018, it's time to renew the link for your Kroger Card to our Rescue. Contributions begin accumulating for the next year on 8/30/2019.

If you link our rescue to your Kroger Card, every year they will donate a percentage of what you save by using the card to our rescue! Click the Card for More Info!
Announcing the NEWEST way to help raise money for GCCSR by doing what you already love doing...
ONLINE SHOPPING!!
That's right! Get a free iGive.com account so that Gulf Coast Cocker Spaniel Rescue can earn money every time you shop online. It's free and easy!



You Shop. Your Charity Gets Money. For Free.™
iGive
is a free service where shopping at any of 1583 stores like Dog Breed Store (shop for your favorite breed), 1-800-PetMeds, Turbo Tax (it's that time of year, again), Cafe Press, Best Buy, FTD, Petco, Petsmart, Travelocity, Overstock, and many more, means a donation to your favorite cause.
Since enrollment, GCCSR has raised: $440.97
Total raised for all causes at iGive.com: $7,956,679.62

How cool is THAT???
Don't just take your dog for a walk… Take your Walk for a Dog!
Go to WoofTrax.com, download the app, and support
Gulf Coast Cocker Spaniel Rescue
every time you walk your dog.
You can select Gulf Coast Cocker Spaniel Rescue
in the setup tab of the app for iPhone users or
in the settings menu for Android users

ATTENTION COFFEE NATION!!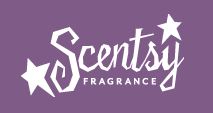 Get your Scentsy on and earn money for our rescue!
https://dreese.scentsy.us/party/9541680/coffee-nation-perpetual-party
Repeat customers will always have Coffee Nation to shop from and repeat orders will be credited to us as long as you select Coffee Nation upon check out.
100% of all commissions from the Coffee Nation party get donated to GCCSR!!
Special thanks to Angelo & Donica Reese, our gracious party hosts!!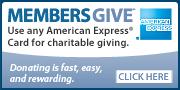 Give Back with American Express and Members Give
Members Give allows you to use any American Express® Card to make a donation to Gulf Coast Cocker Spaniel Rescue. Donations can be made in dollars or, if you are enrolled in the Membership Rewards® program*, you can redeem your points for a donation.
All donations are TAX DEDUCTABLE. You can also set up recurring donations so you can spread out your donation over time!
It's easy to shop BarkBox and support GCCSR! For every order you place through BarkBox using our unique code, GCCSR gets $5. Be sure to use Code GCCSBBX1 at checkout!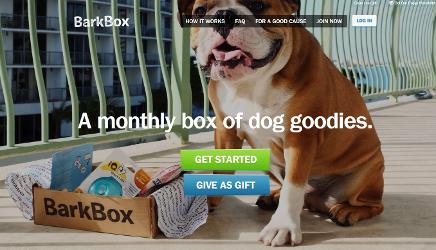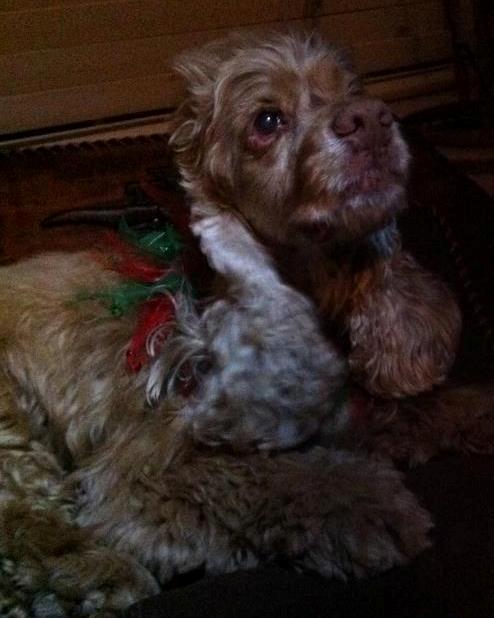 Please Donate to Coffee's Wishes for his Rescue Brudders and Sisters
Molly was a GCCSR rescue, but only for a short time. When we got her she was in bad condition and fighting an uphill battle. Unbeknownst to us, not only was she dealing with end-stage kidney disease, but she had pneumonia, and possibly paraninfluenza, canine flu or distemper. GCCSR did everything we could for her in the short time we had her to help her turn the corner towards recovery, but this sweet girl just wasn't strong enough. We are thankful her last days were here with us where she felt loved and not in a shelter. GCCSR does not discriminate based on health status, behavior status, or AGE...we often open our doors to the OLD and SICK and TROUBLED when other rescues will pass them up for the younger, more "adoptable" dogs.
As you may know, GCCSR helped rescue an old, buff cocker in Arlington that had been thrown out like someone's trash.... an 8-9 year old with ear problems, had been shot in the foot.....you might know him better as Rusty or as Coffee's "Little Brudder" BUCKET...... Molly looked a lot like Rusty, so much that she earned the nickname "Buckette" because of it. She meant a lot to us in a short amount of time. So we ask, what can be done to honor her and all the old, sick, throw-aways like her that owners decide they no longer want?? You see - we don't know how long we have them for - 3 days, 3 weeks, months....years. Just because one is 8 doesn't mean he/she will die before a 4 year old.....Age is a number, even for dogs. So I challenge you to open your hearts to an old, wise, settled dog that has nothing but love and gratitude to give.
The Molly Fund is aligned with our Services for Seniors Program which GCCSR began earlier in 2012 when we sought funding through a grant application to specifically help senior cocker spaniels (age 7+). GCCSR is often contacted by families wanting to get rid of senior cockers for various reasons - medical costs, death of a family member, a change in living arrangements, etc. These dogs are also surrendered to local area shelters on a very frequent basis. While the average cost of vetting these seniors who have often gone years without the proper vet care is exponentially higher than our standard adoption fee of $200, we work hard to raise the money needed to provide these dogs what they deserve in the way of care after they have given nothing but unconditional love to their 'family' their entire life. Once vetted, we work diligently to find a good match for them in a forever home, carefully screening each and every application we receive. If you believe in our mission, please support it through your contribution to the Molly Fund.