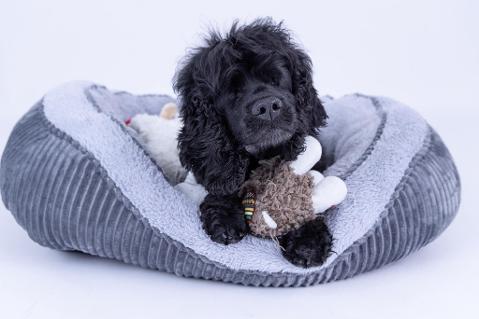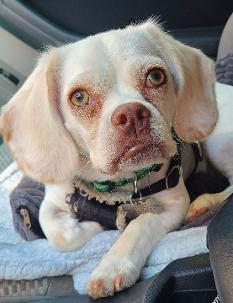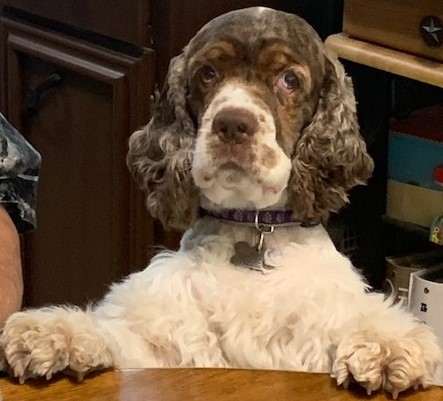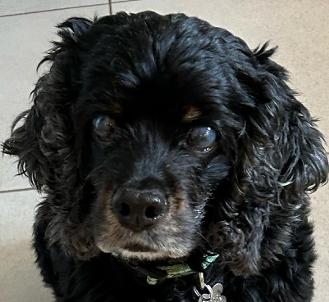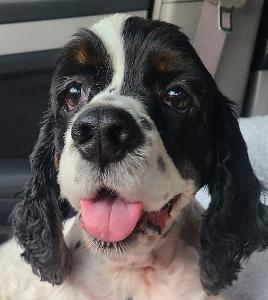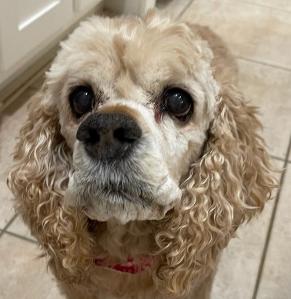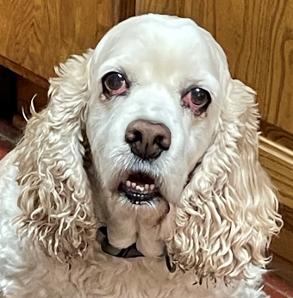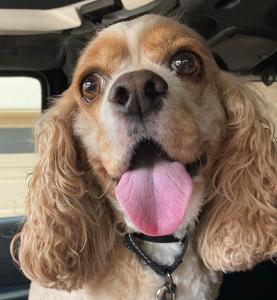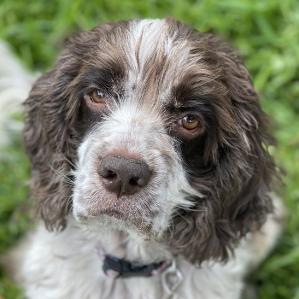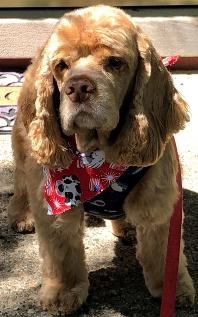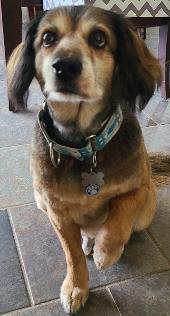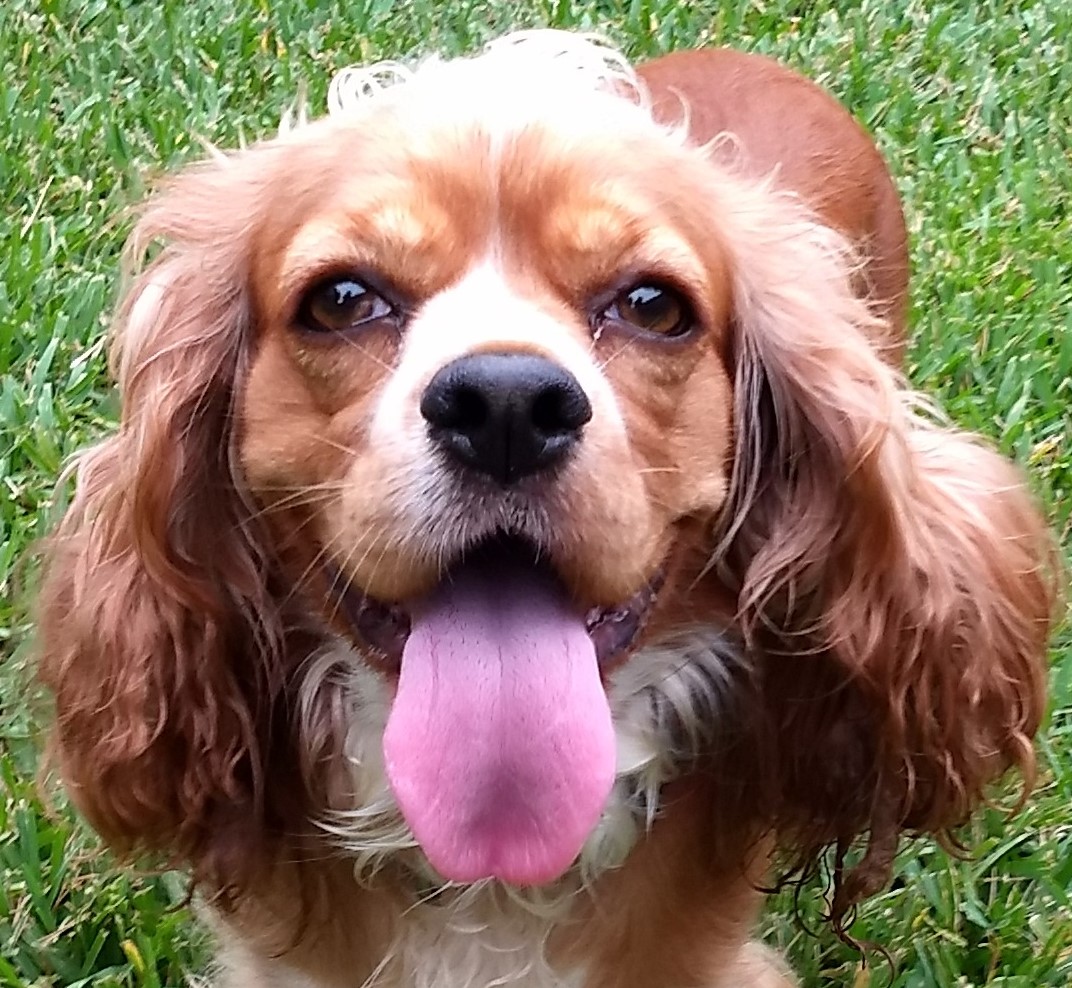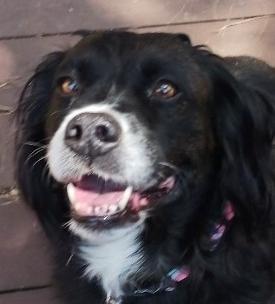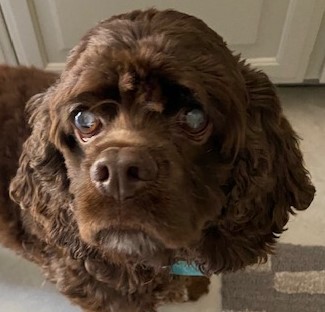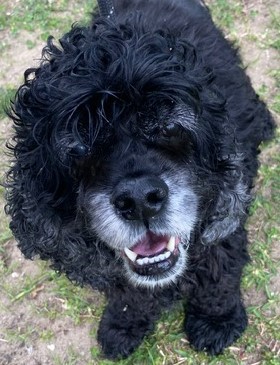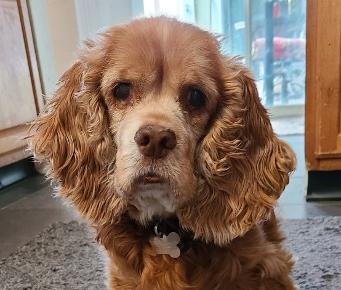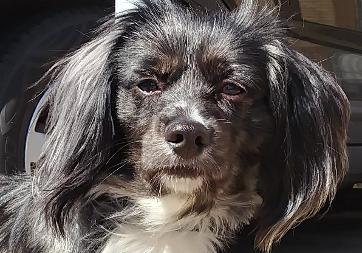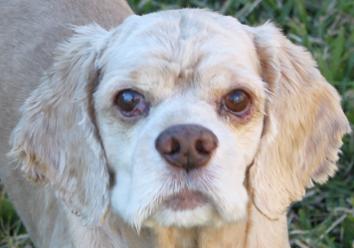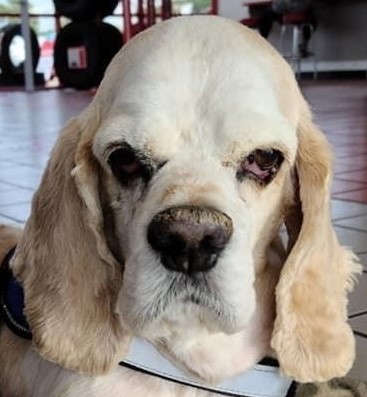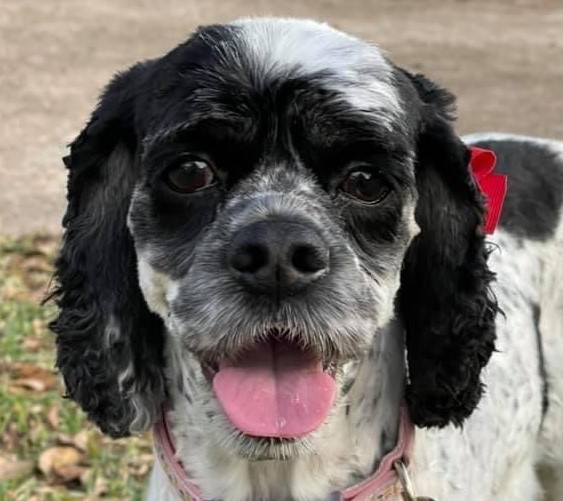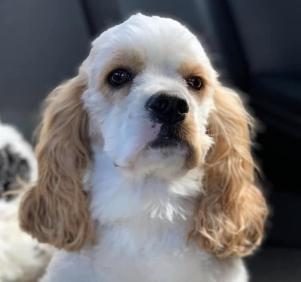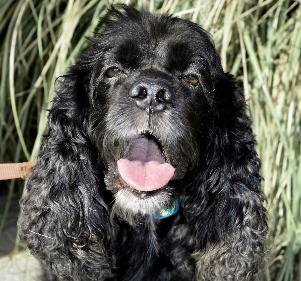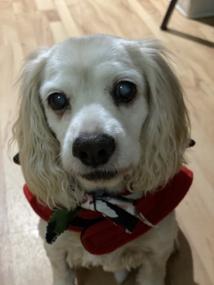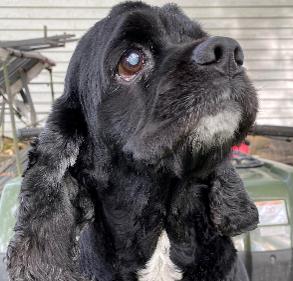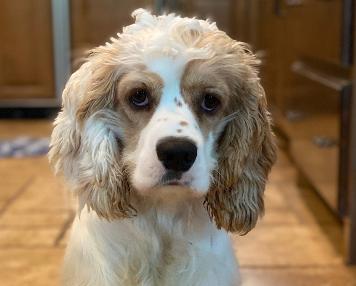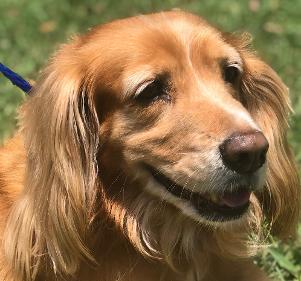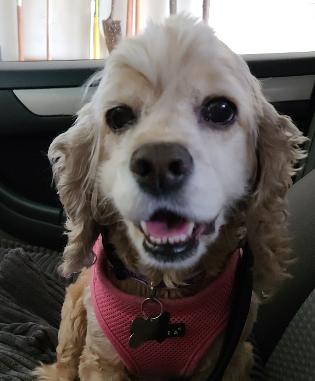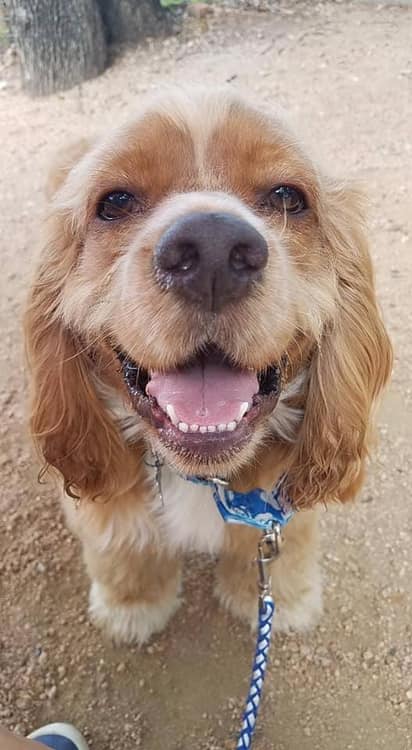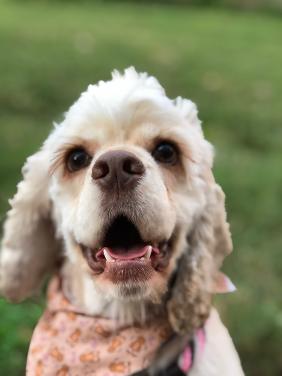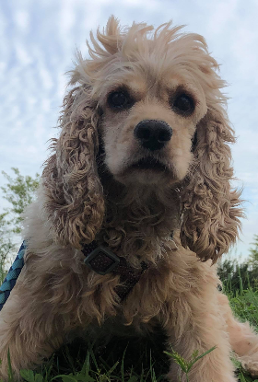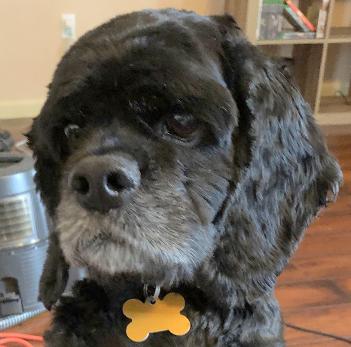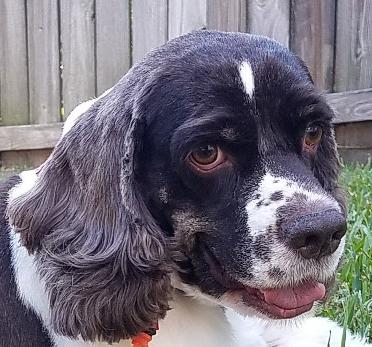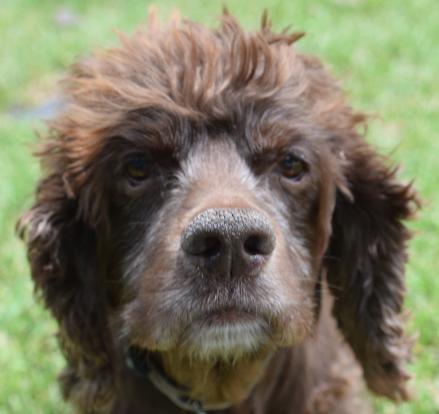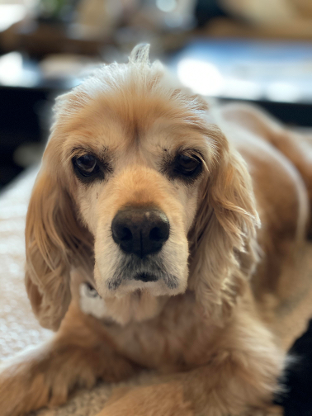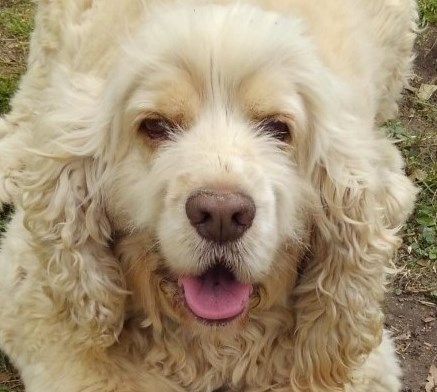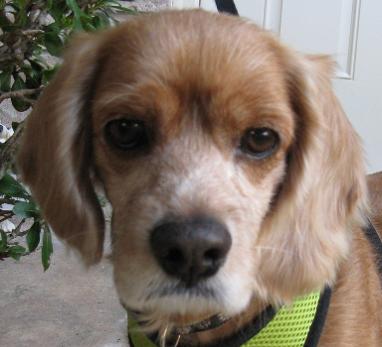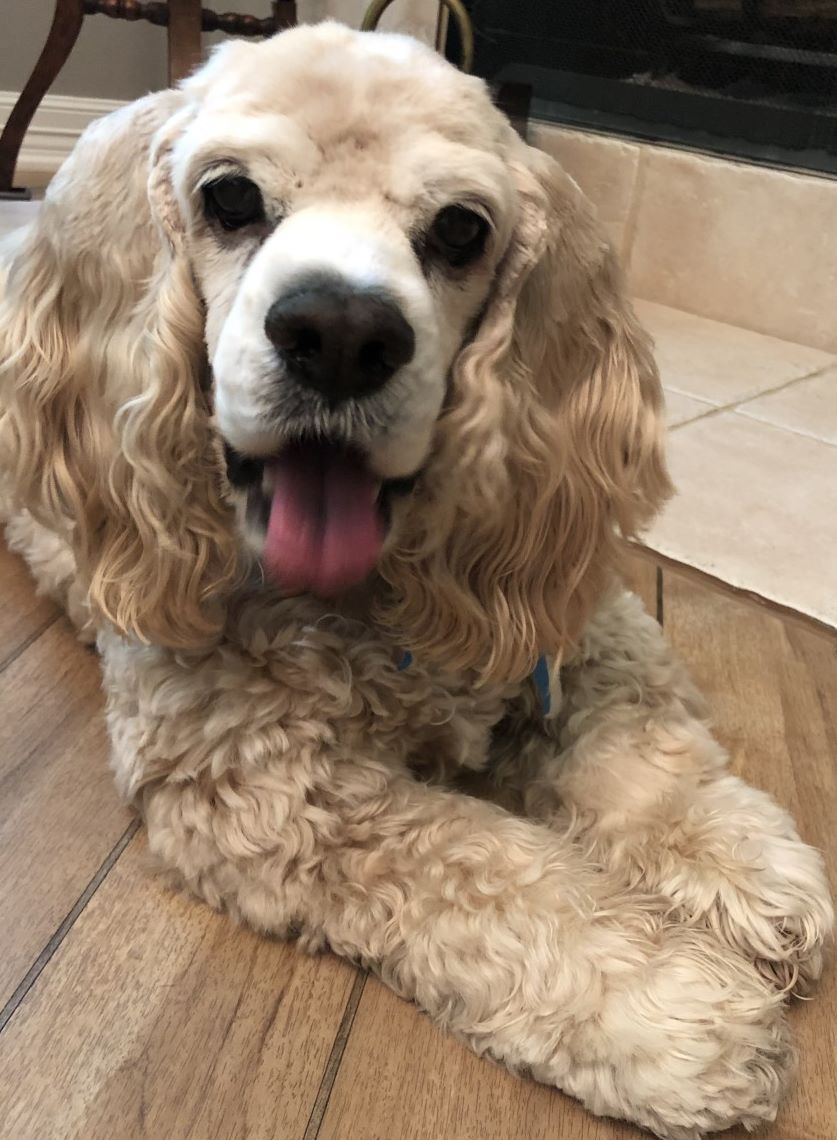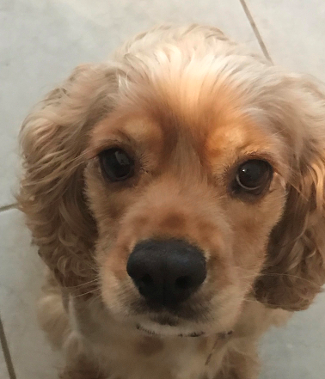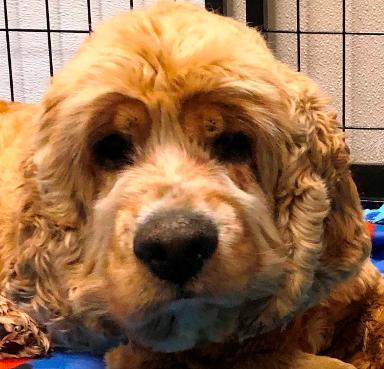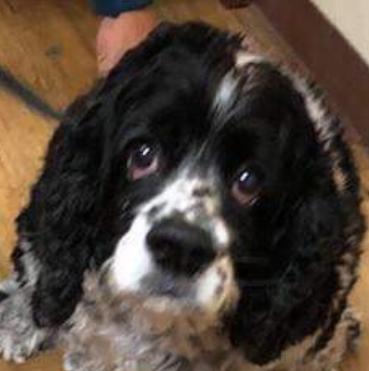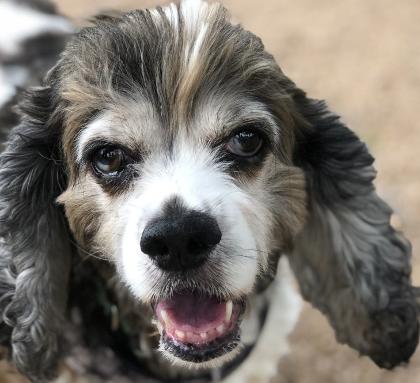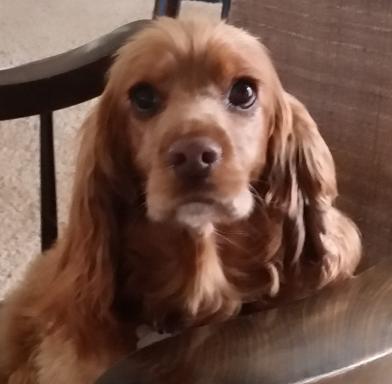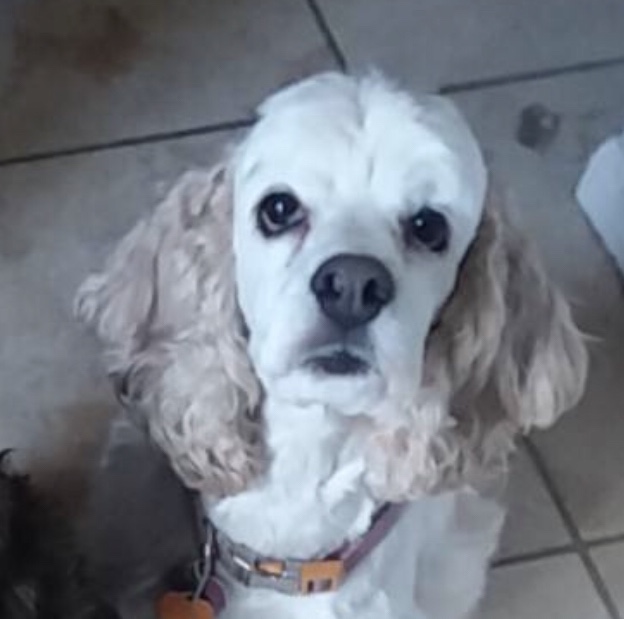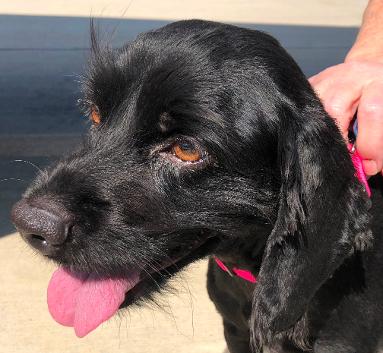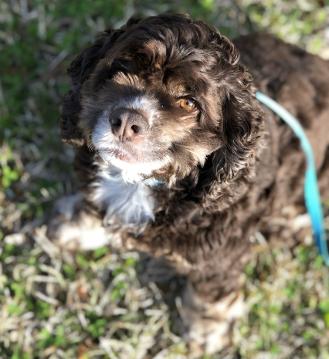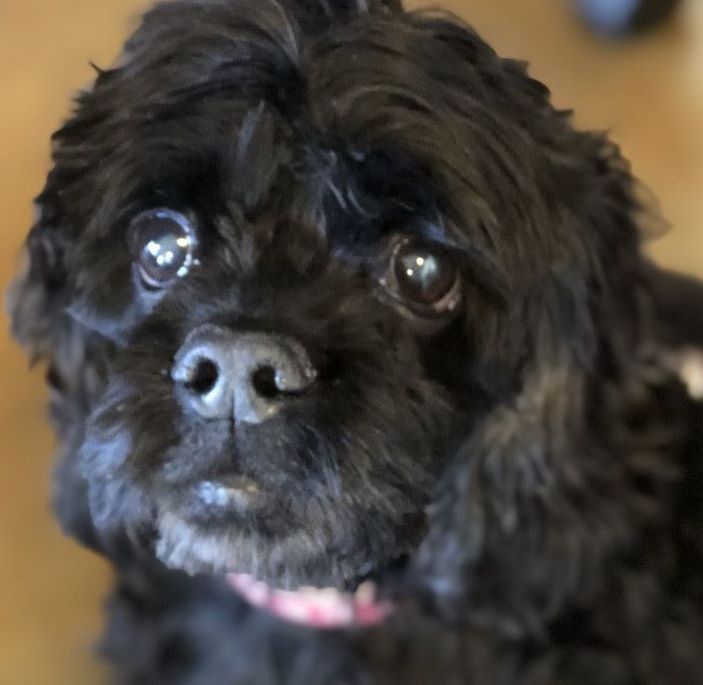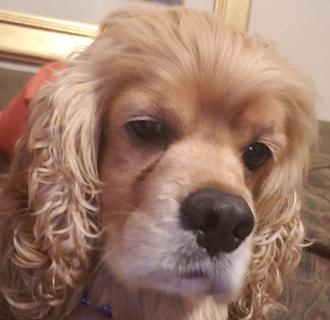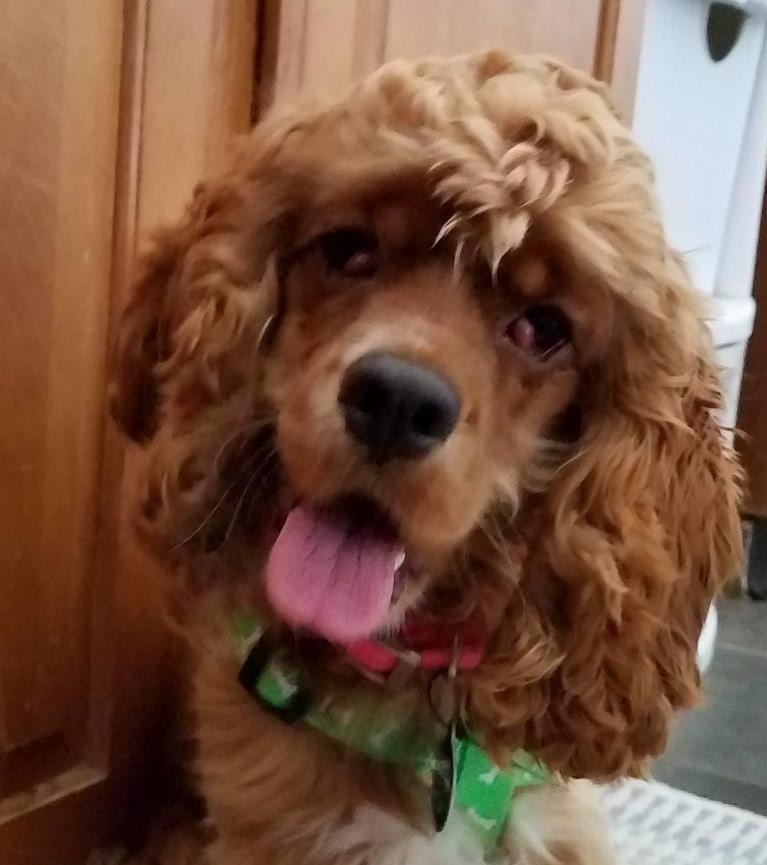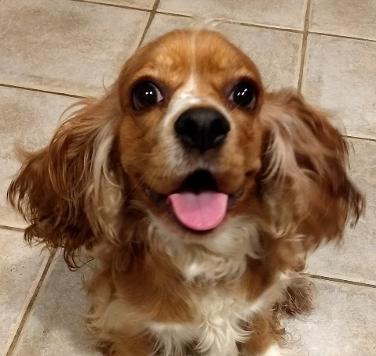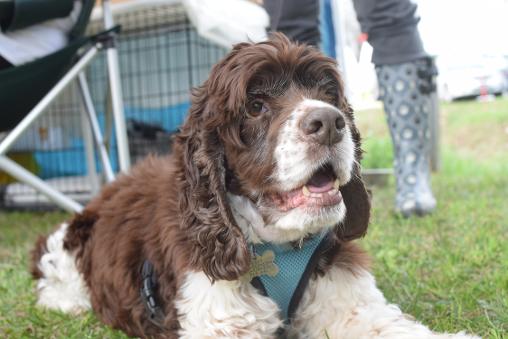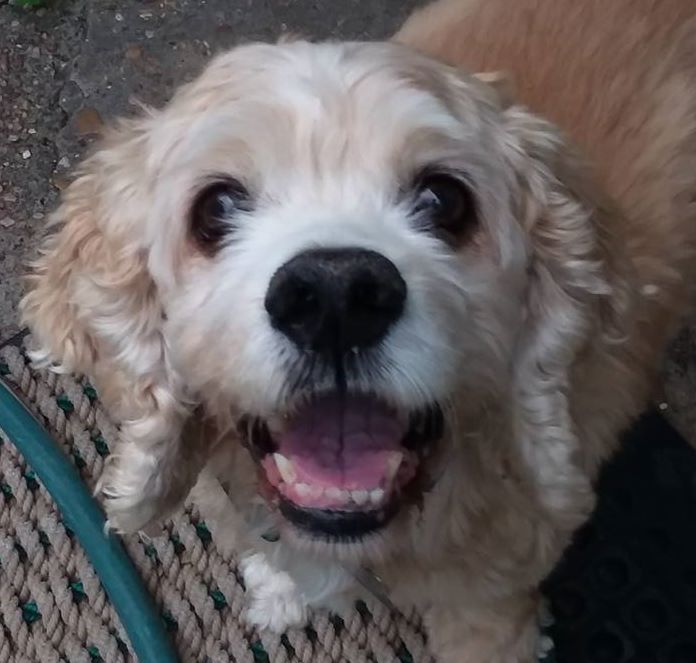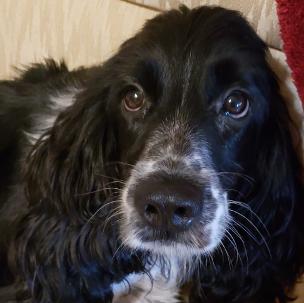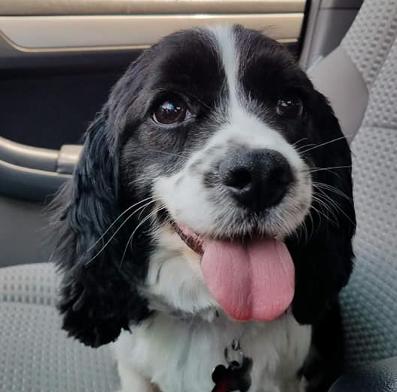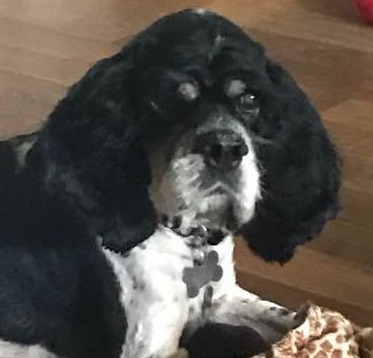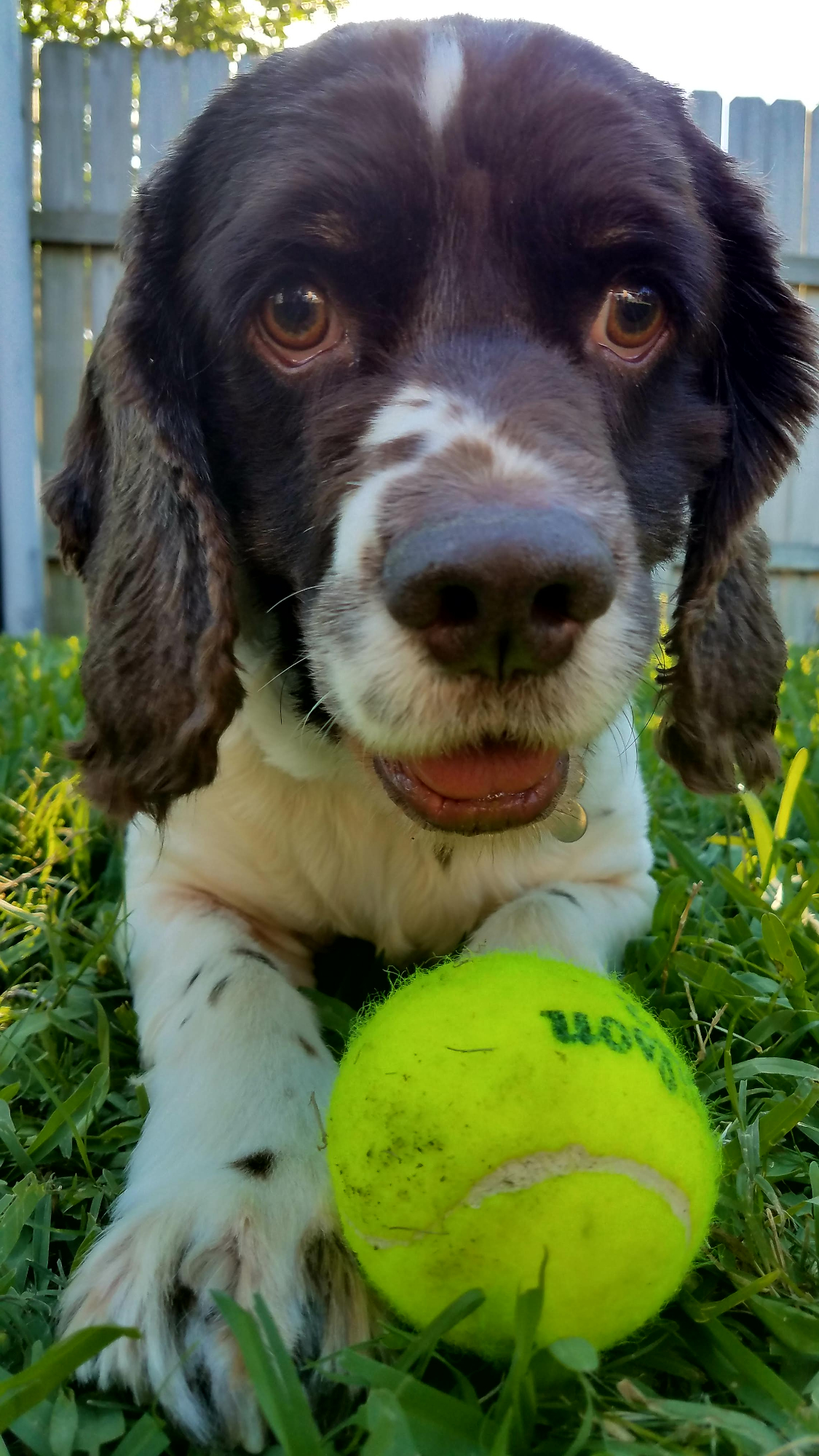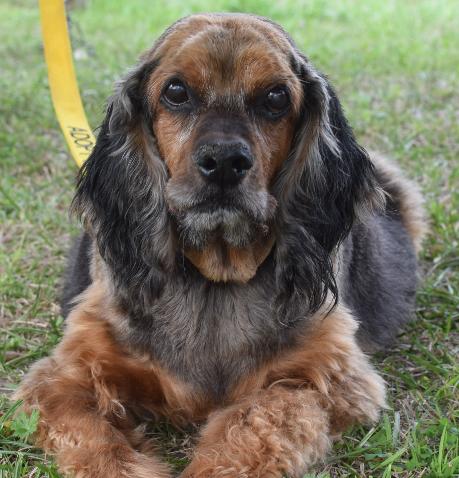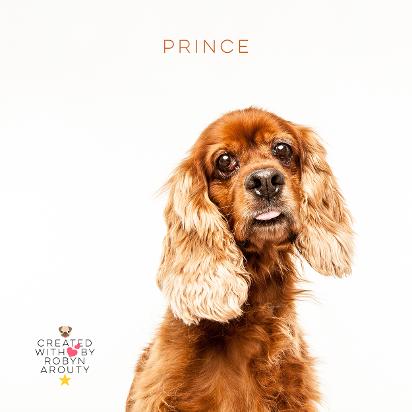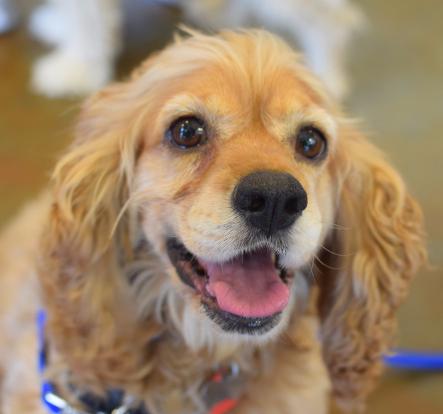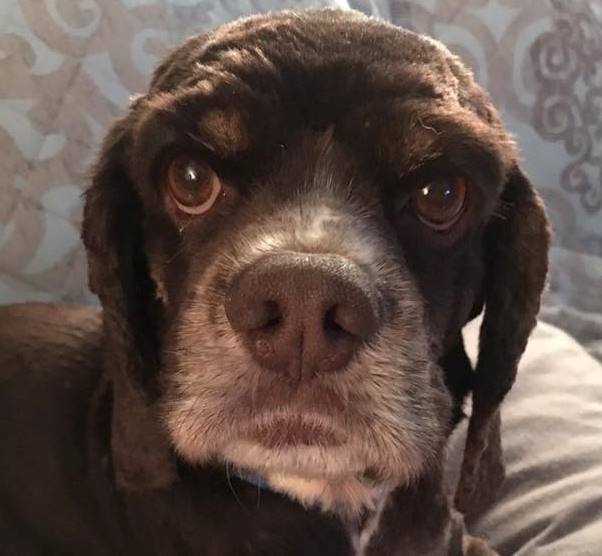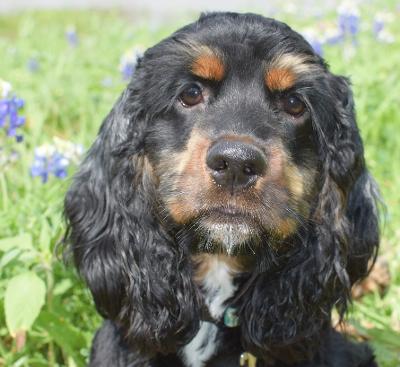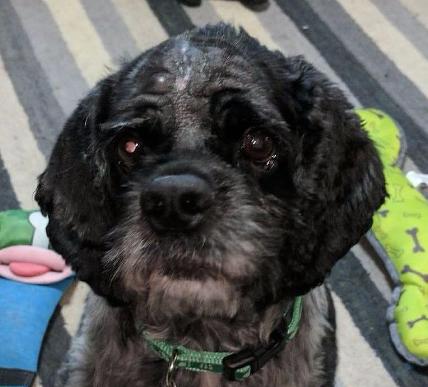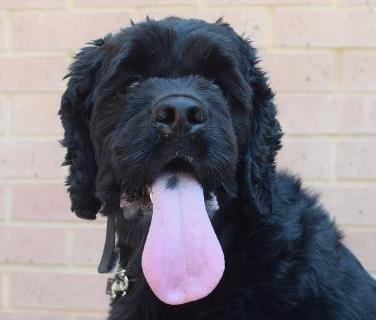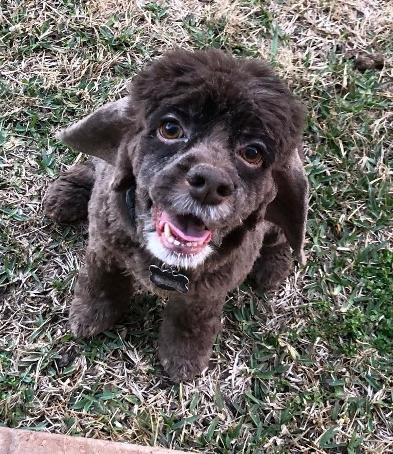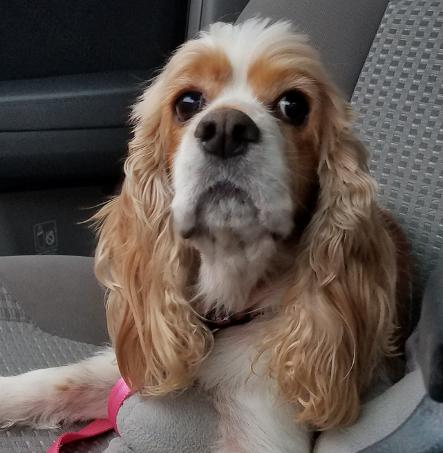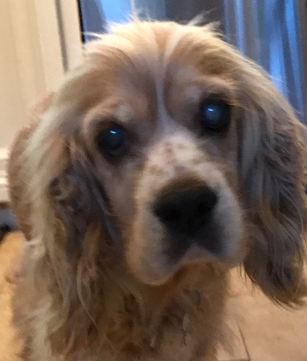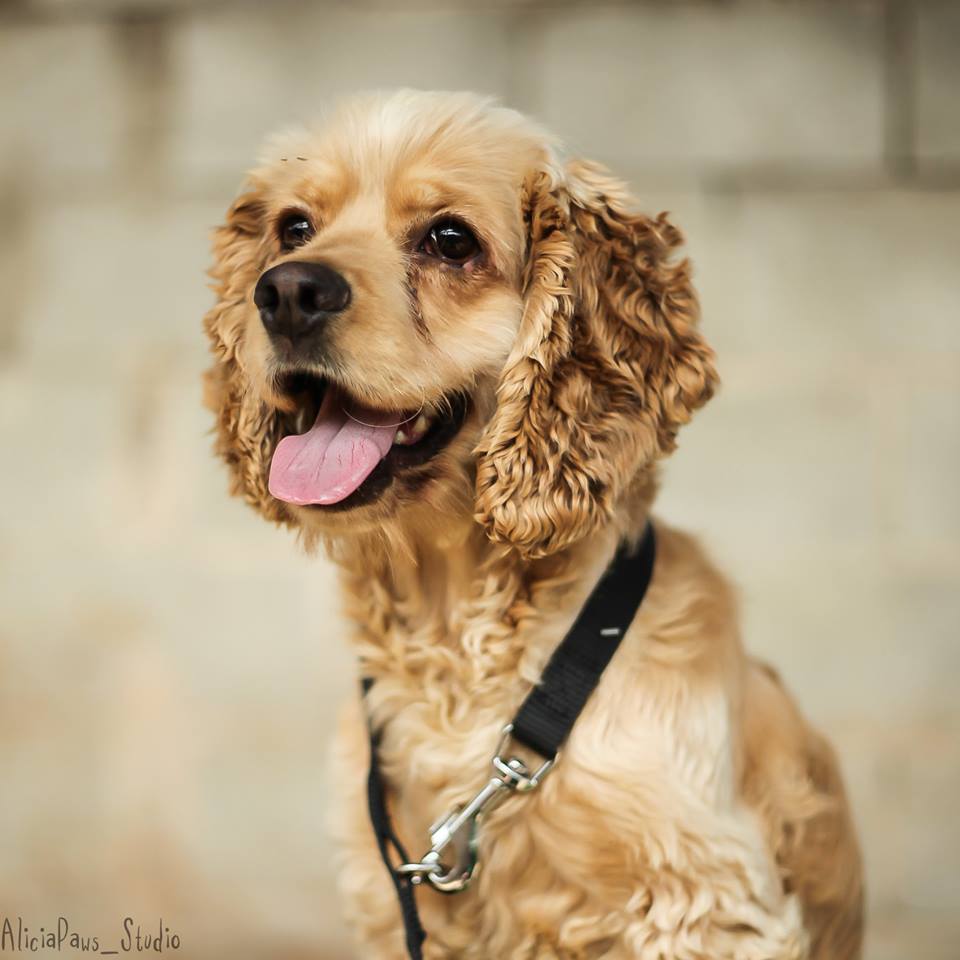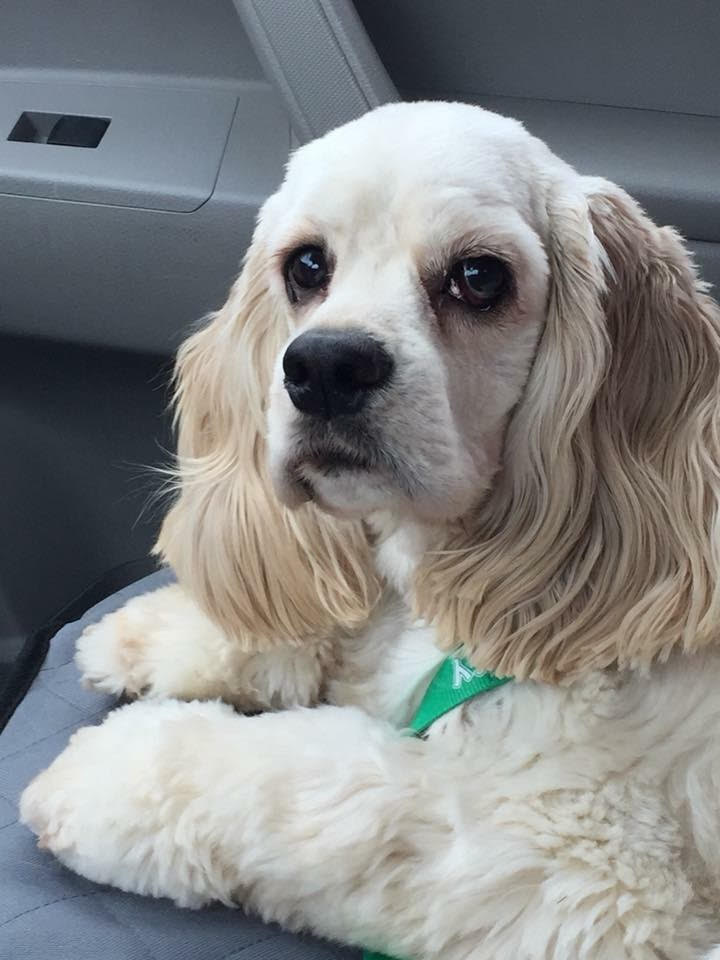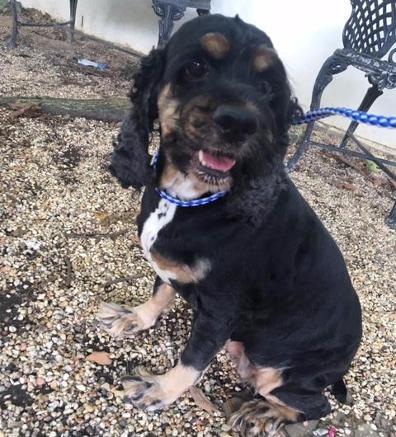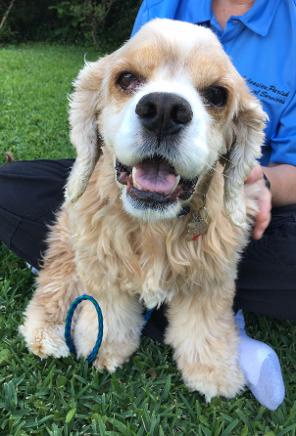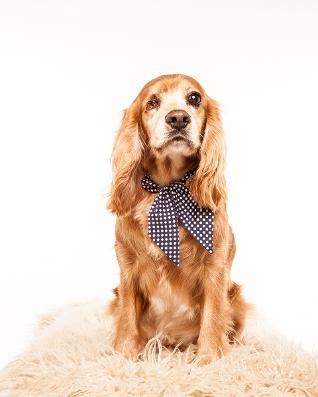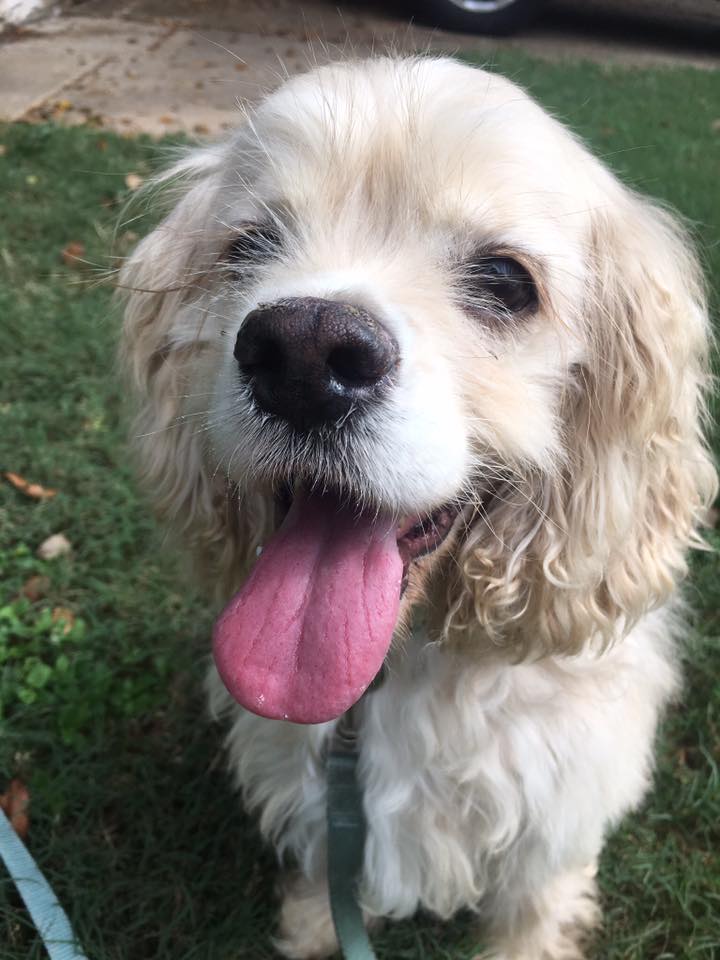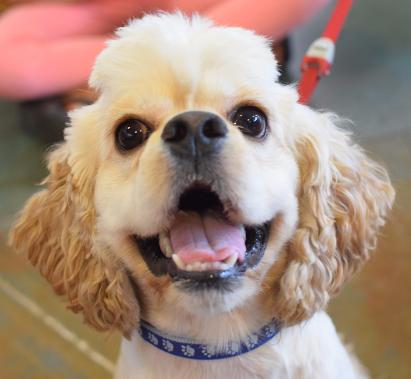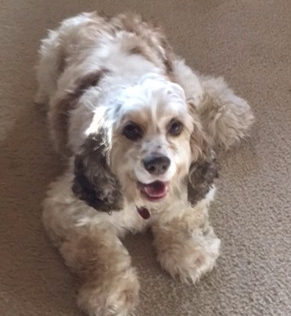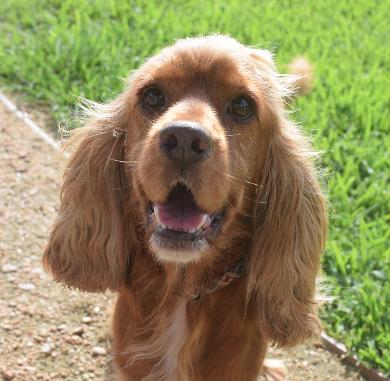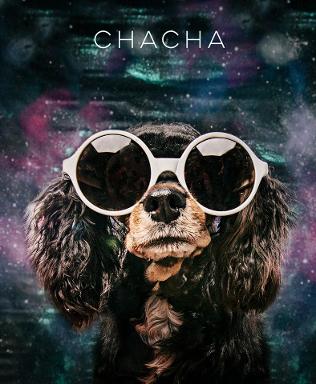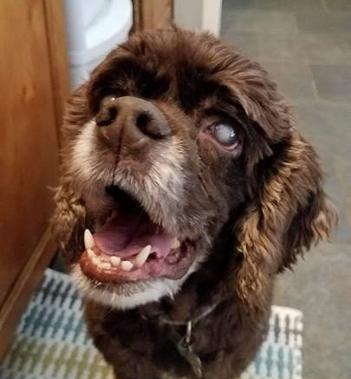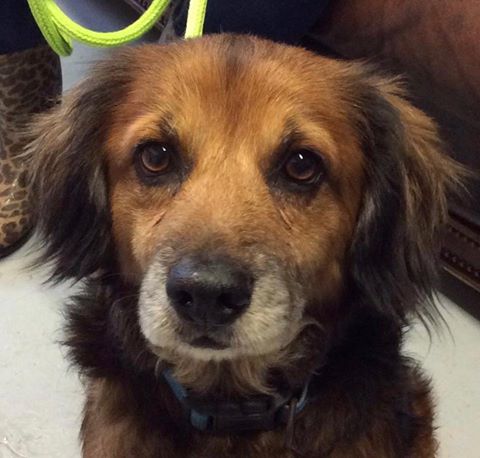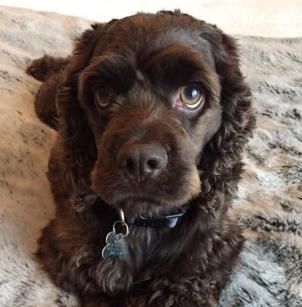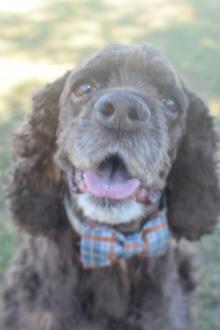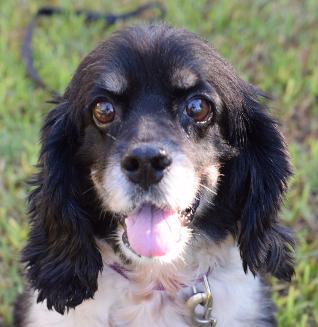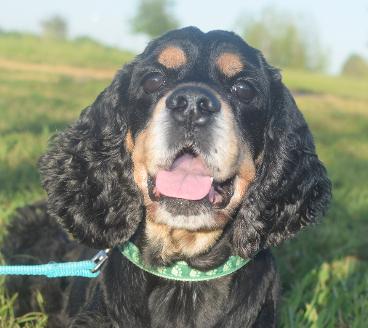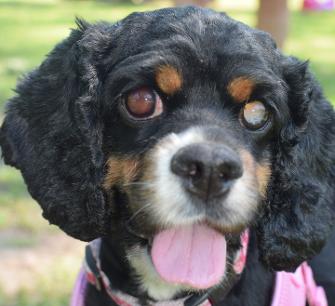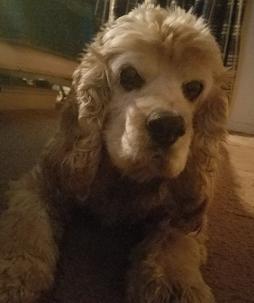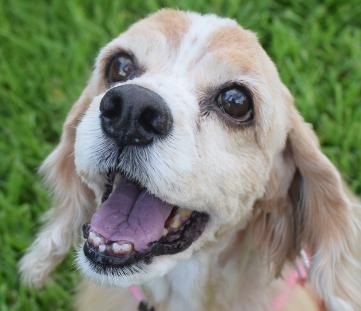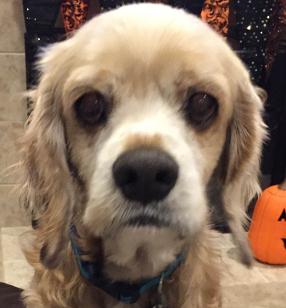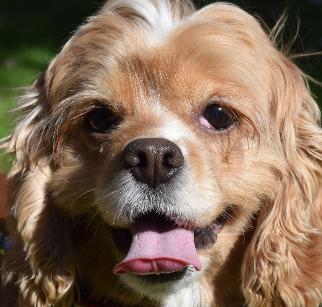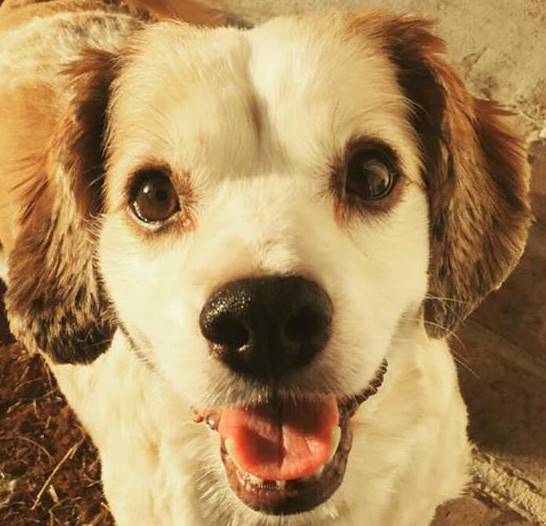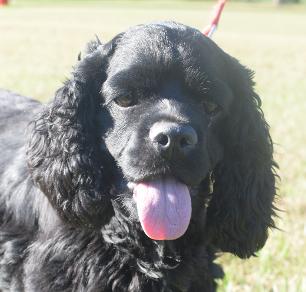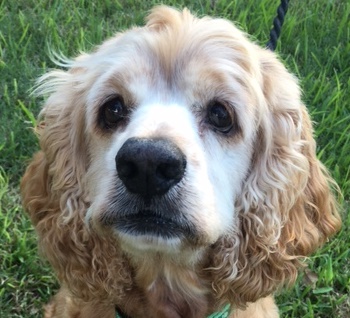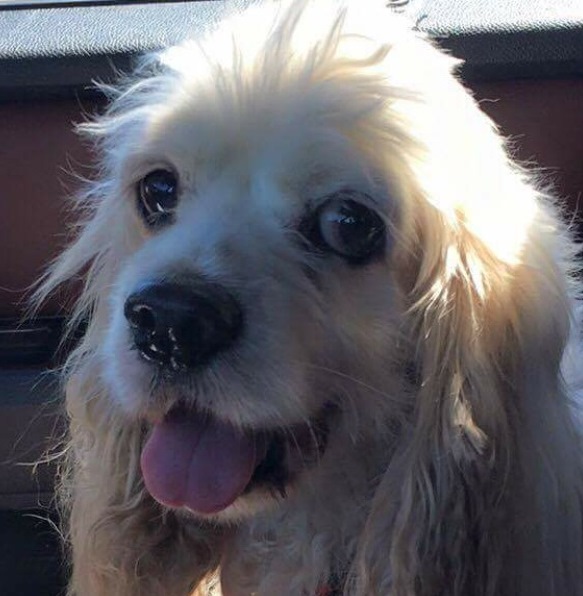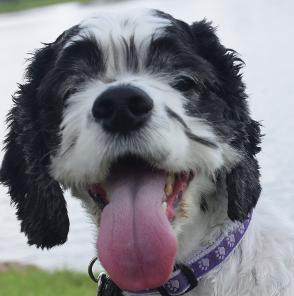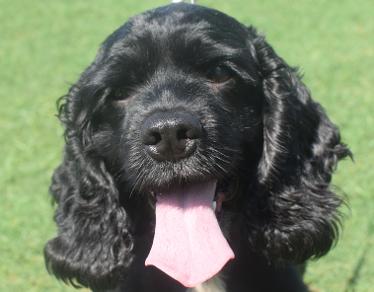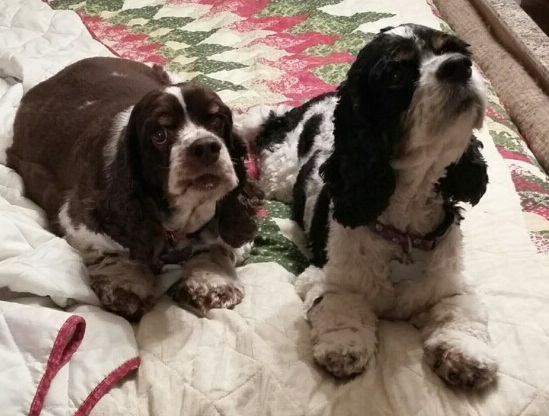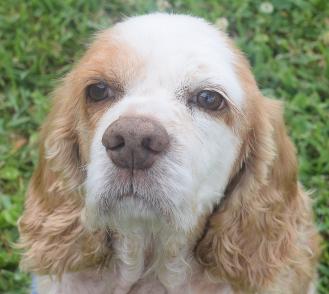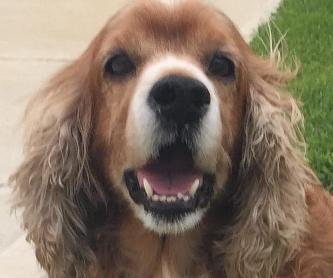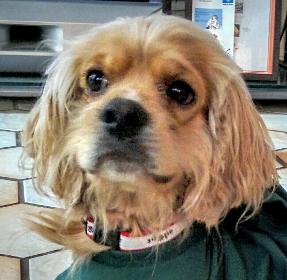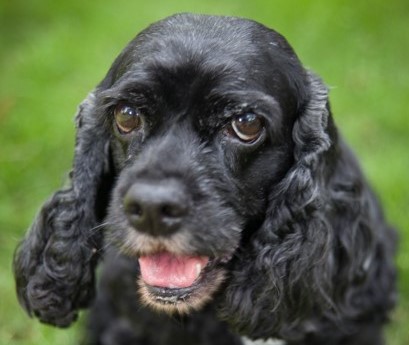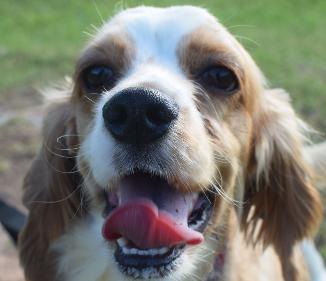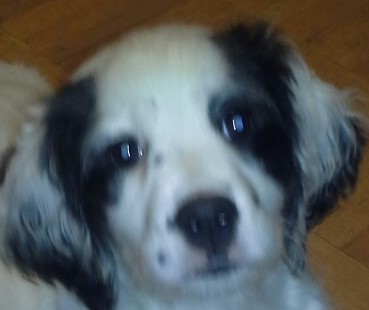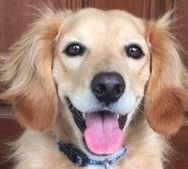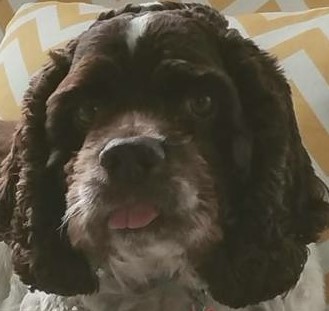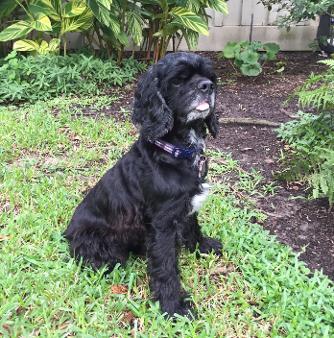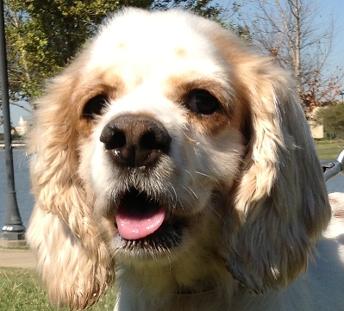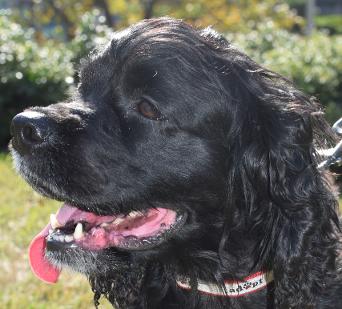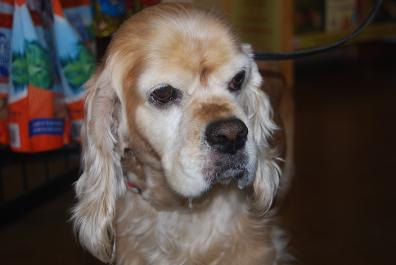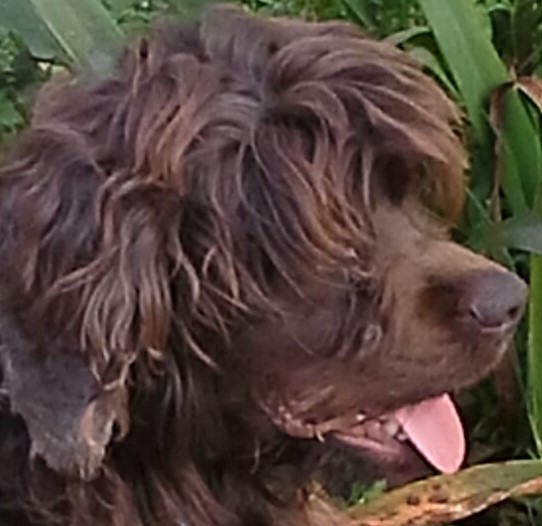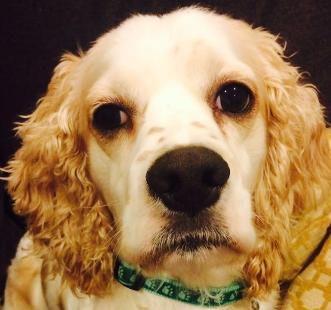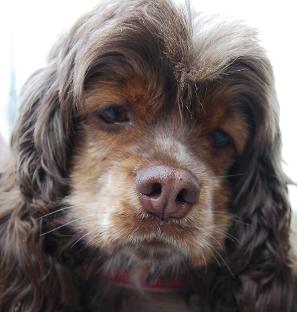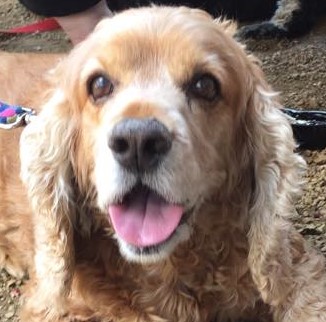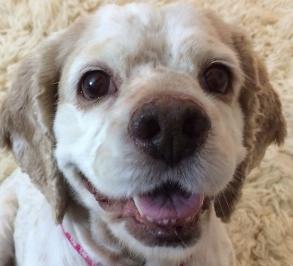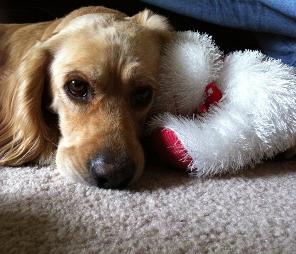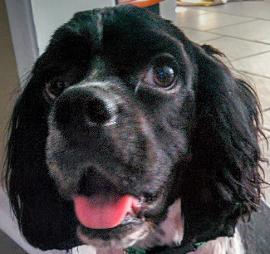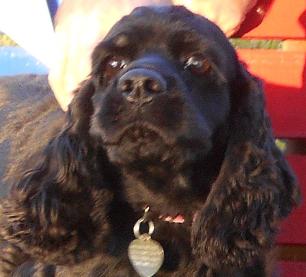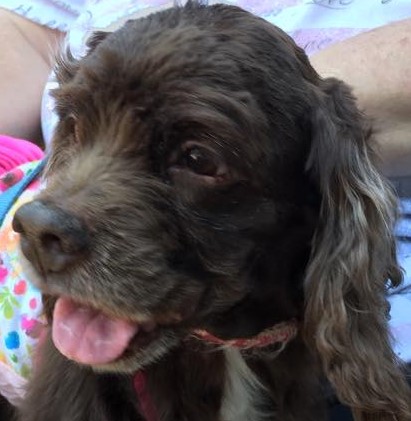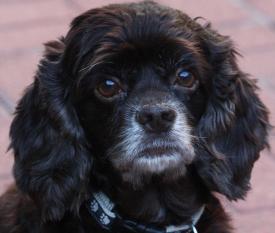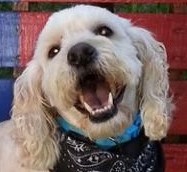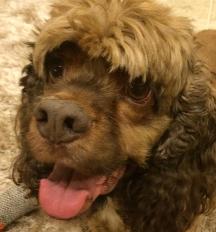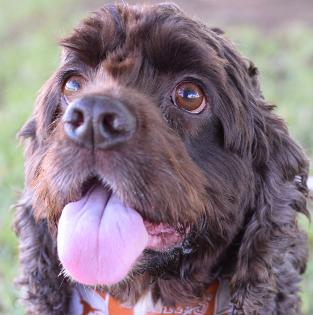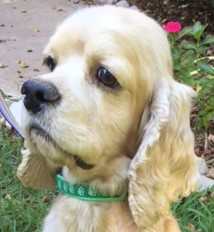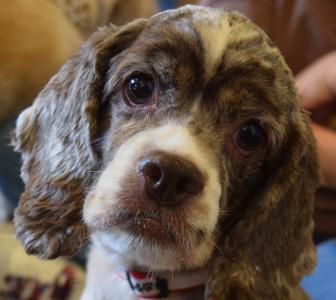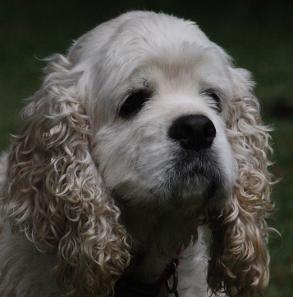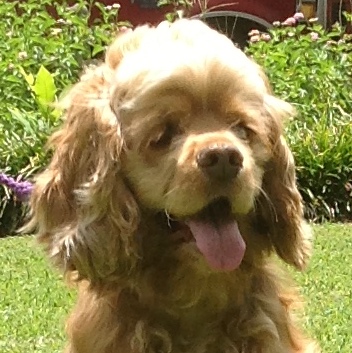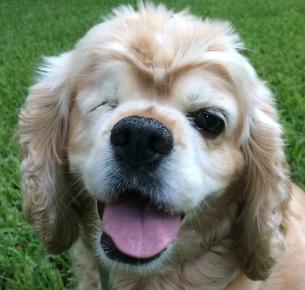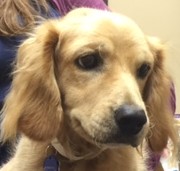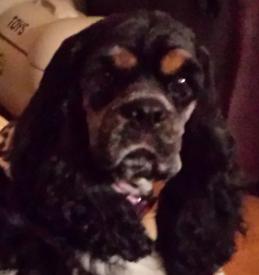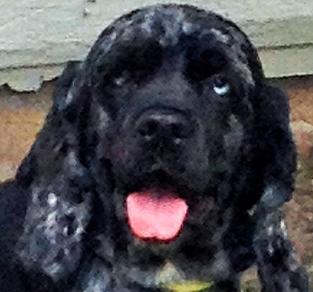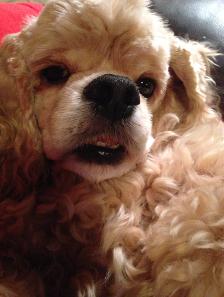 JACK SPARROW
ADOPTED 08/2015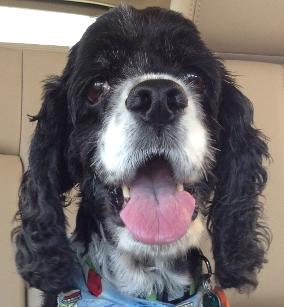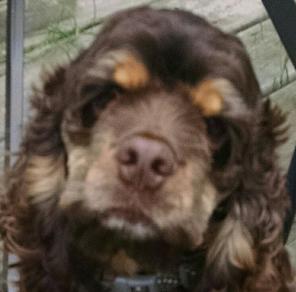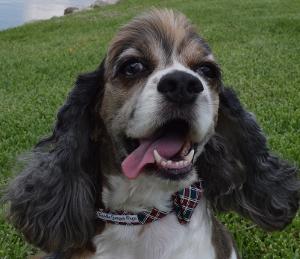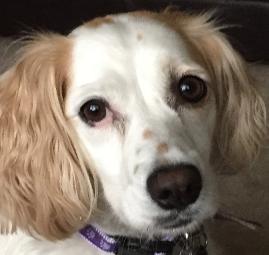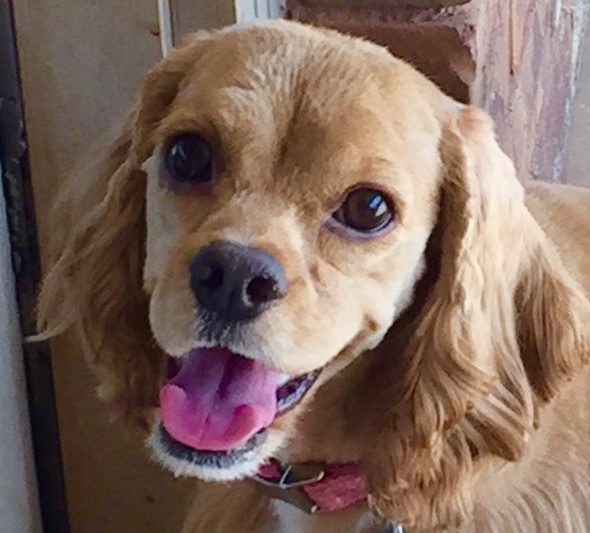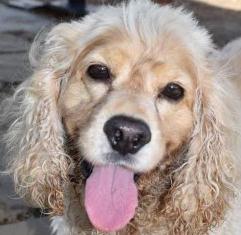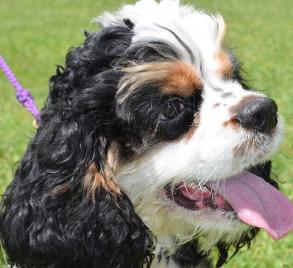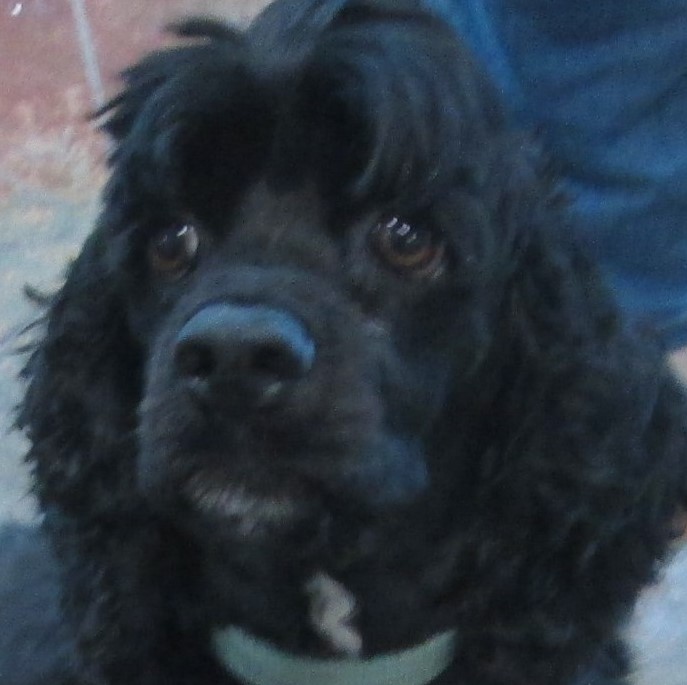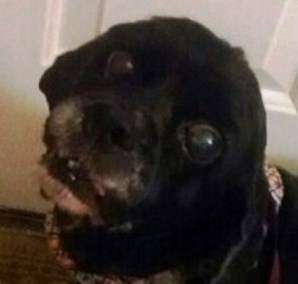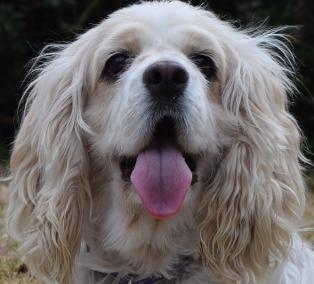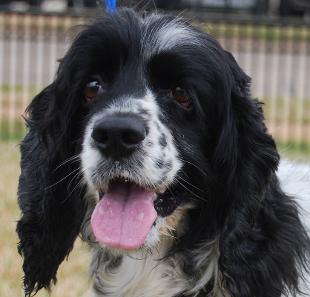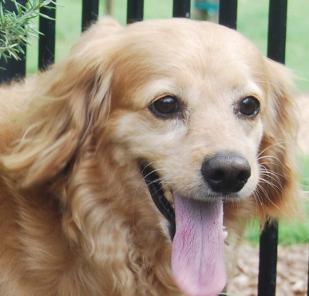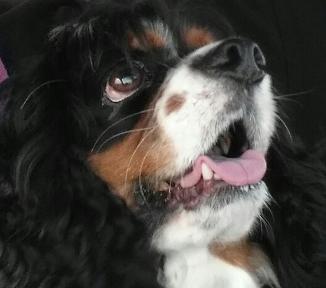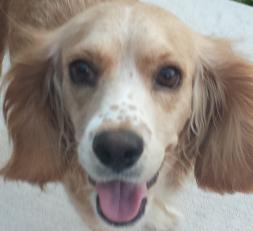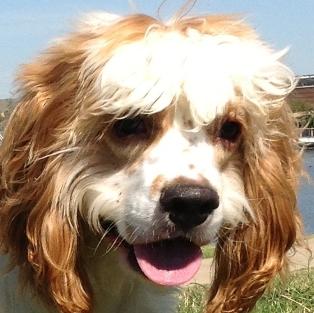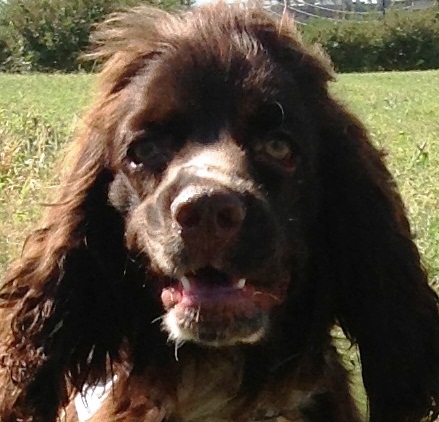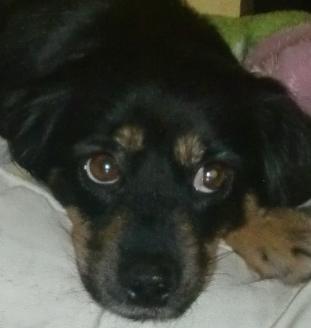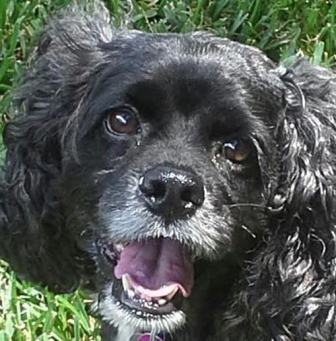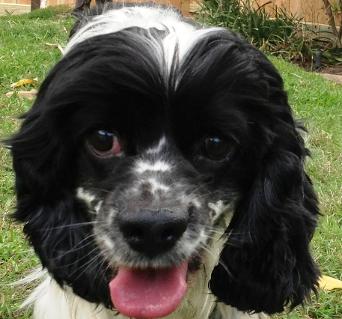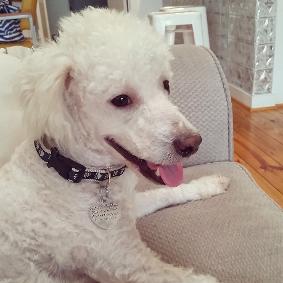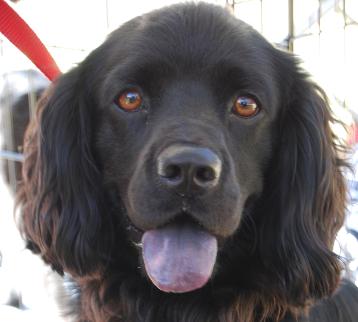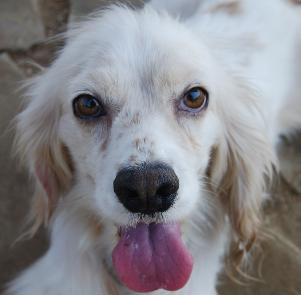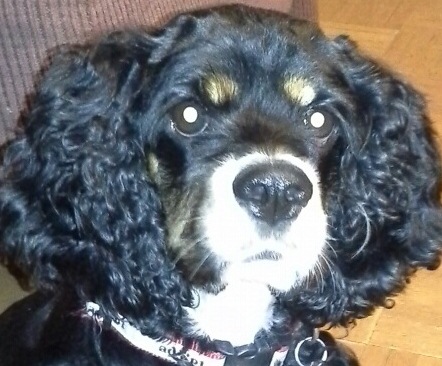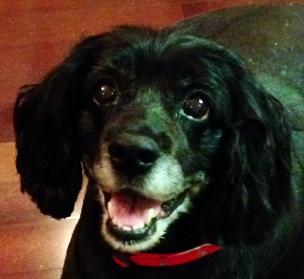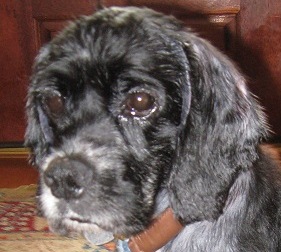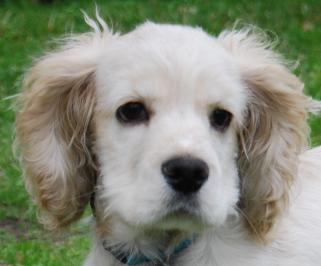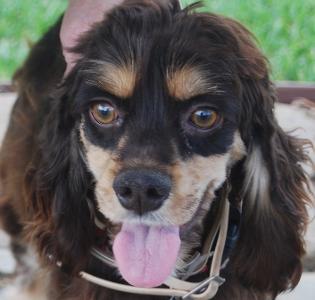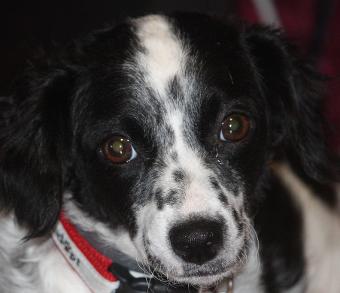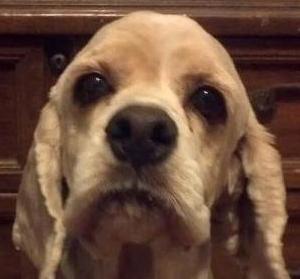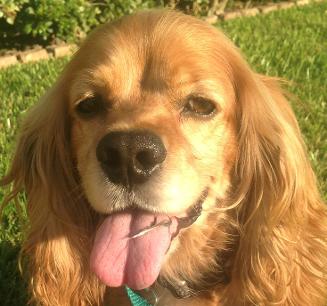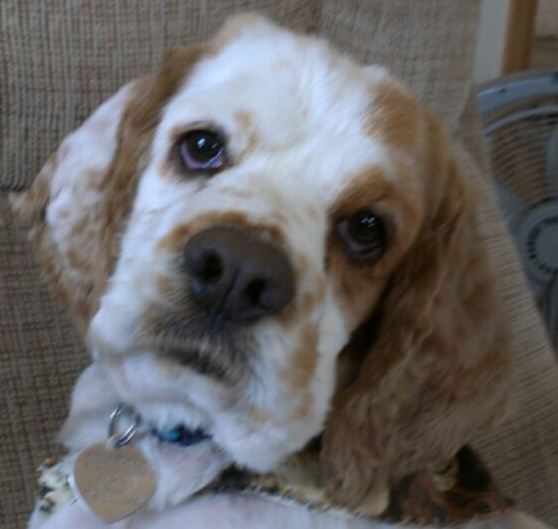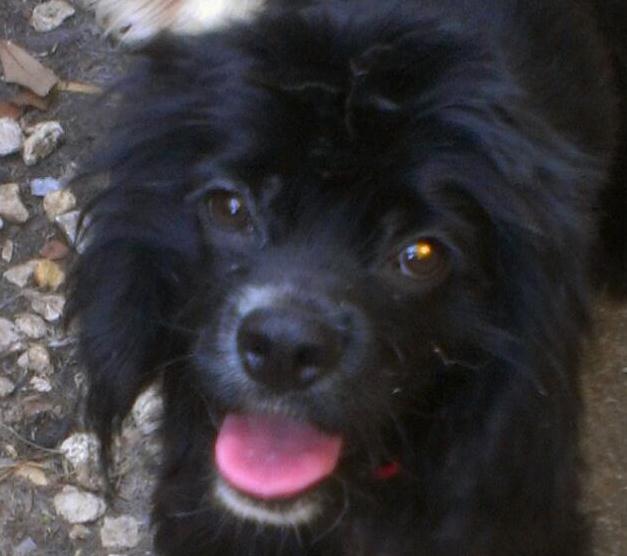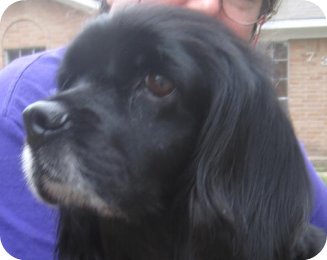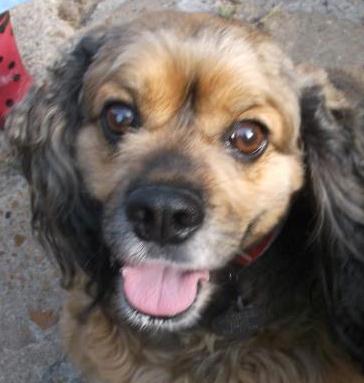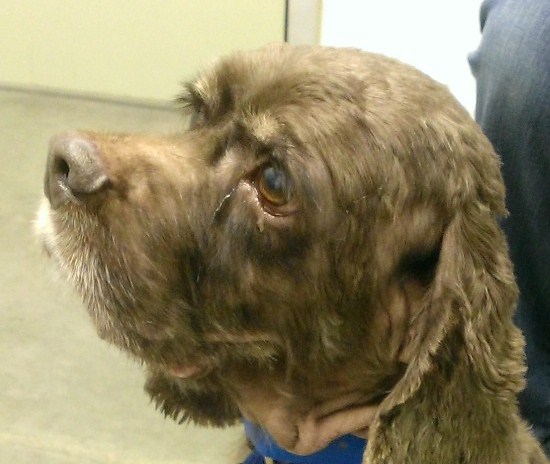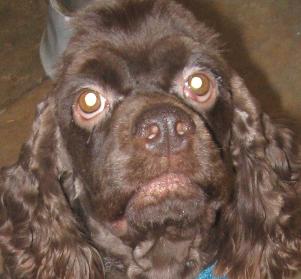 HOLLY NOEL
ADOPTED 02/2014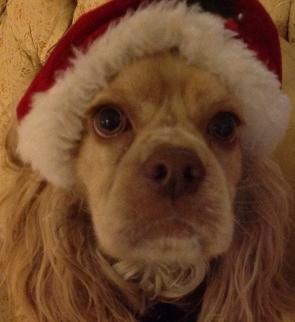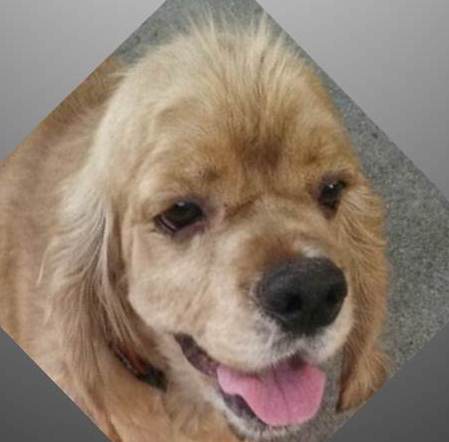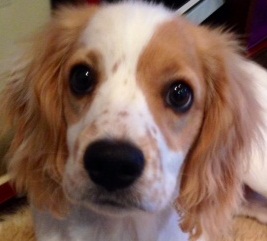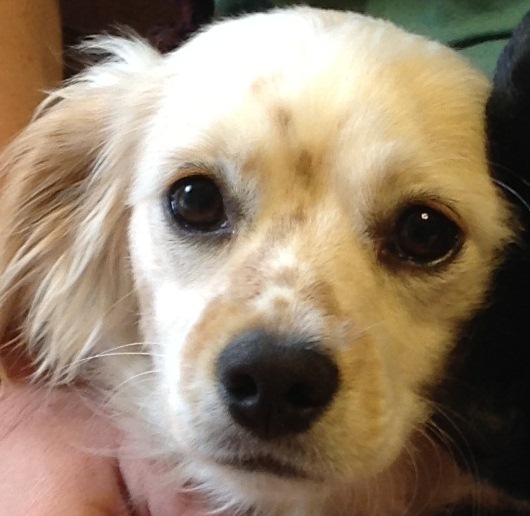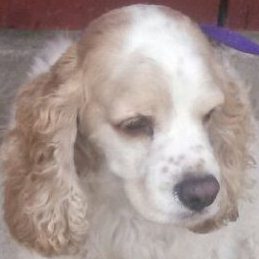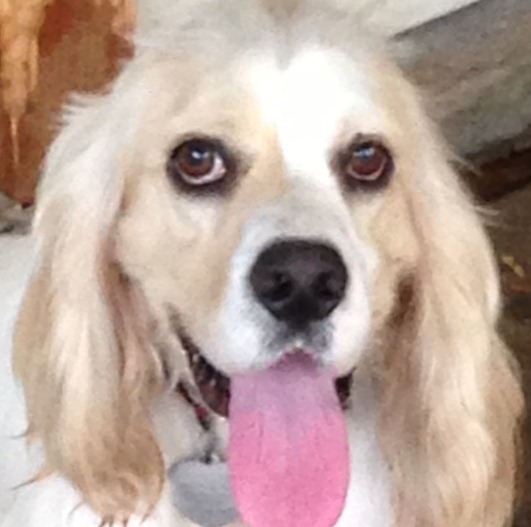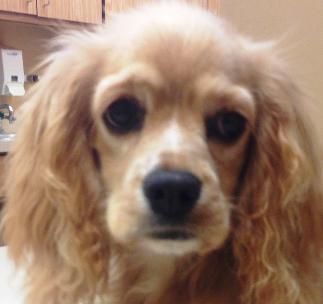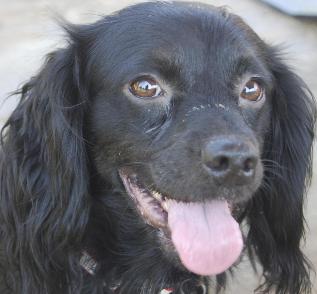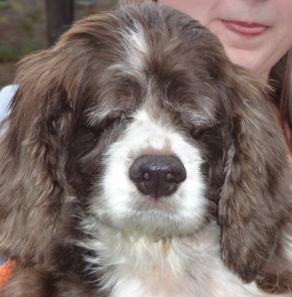 JIMMY
TRANSFERED TO CO FOR ADOPTION 01/14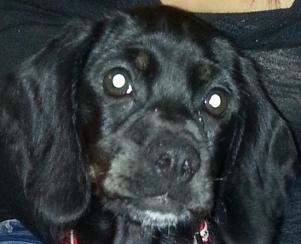 MARLEY
TRANSFERED TO CO FOR ADOPTION 01/14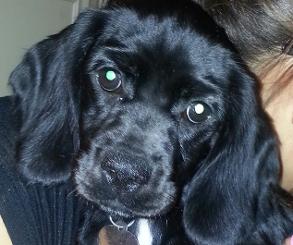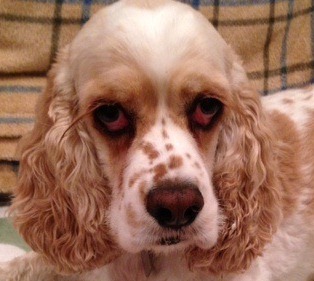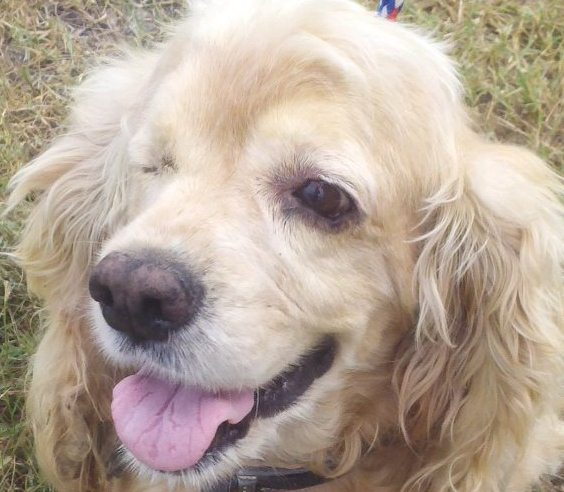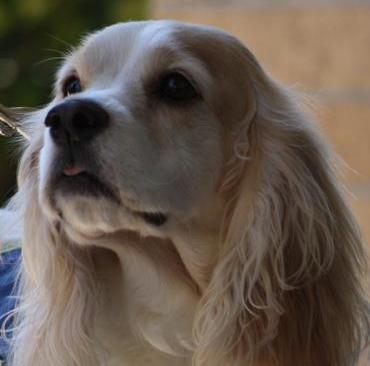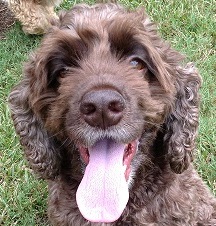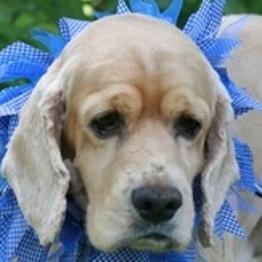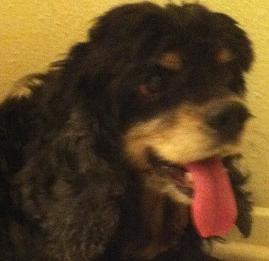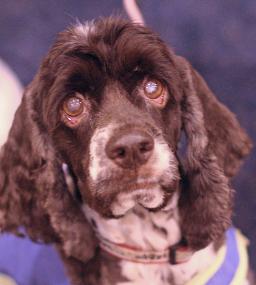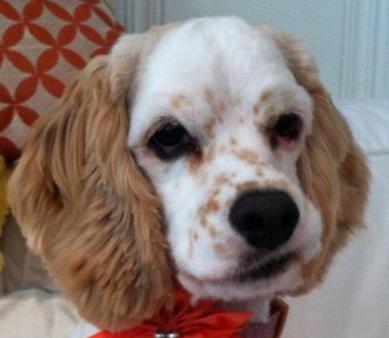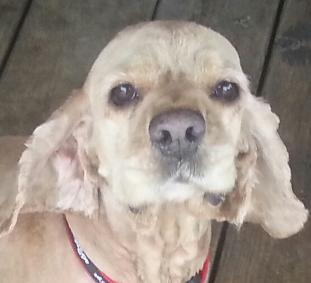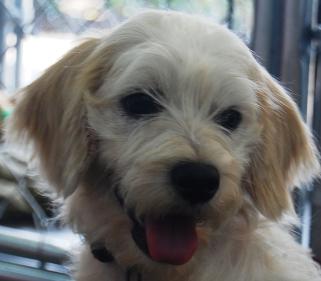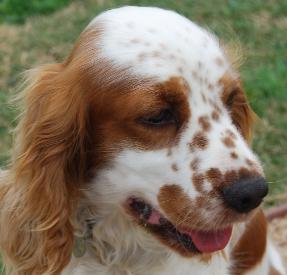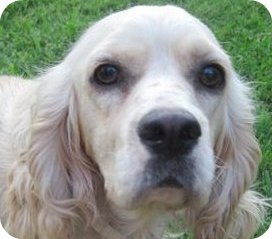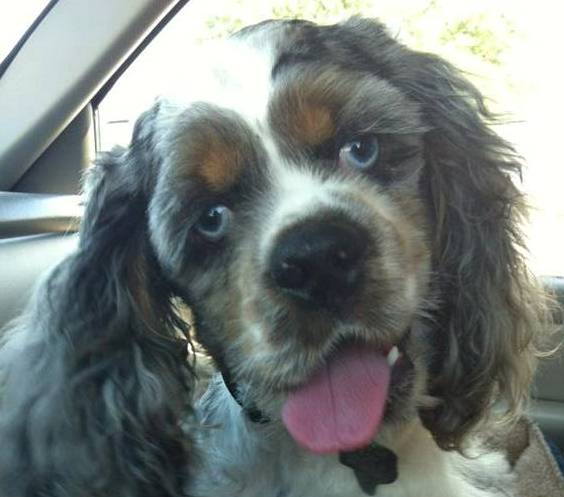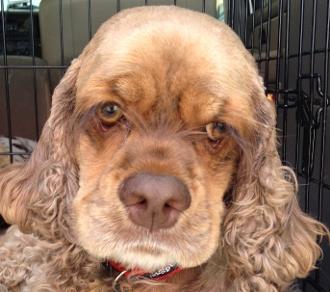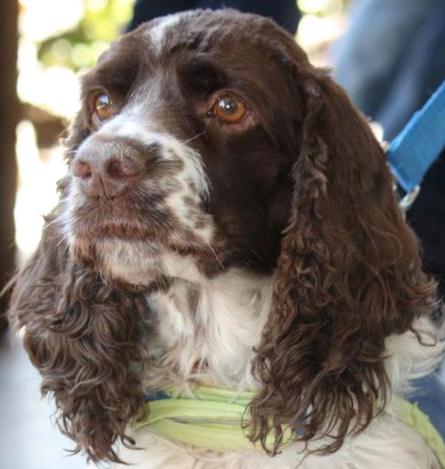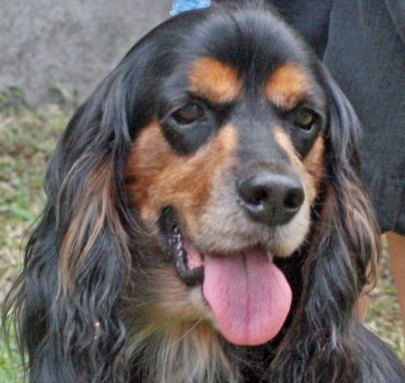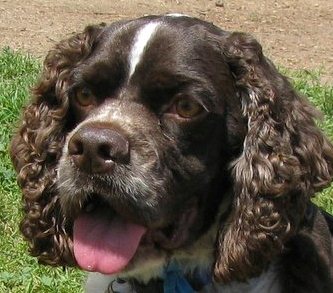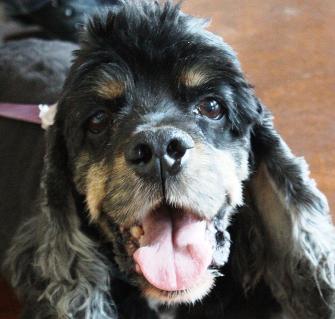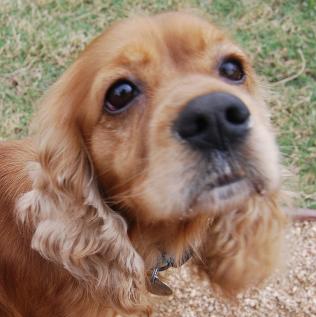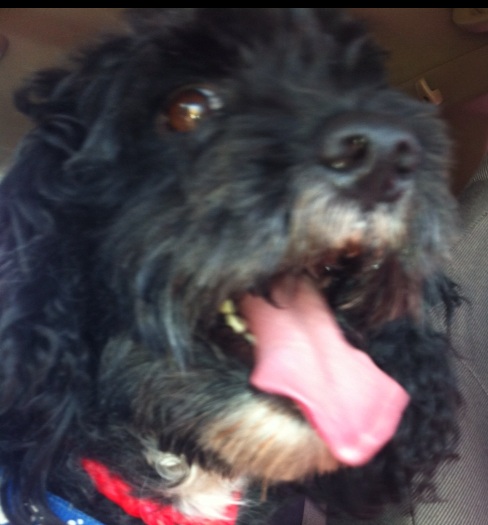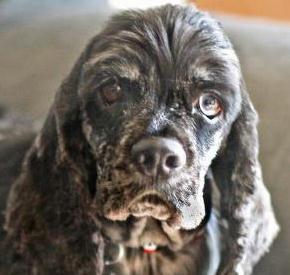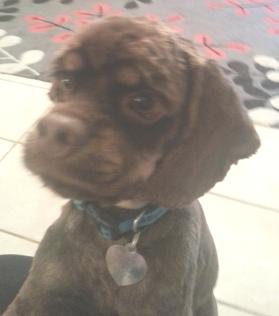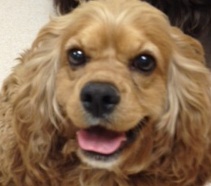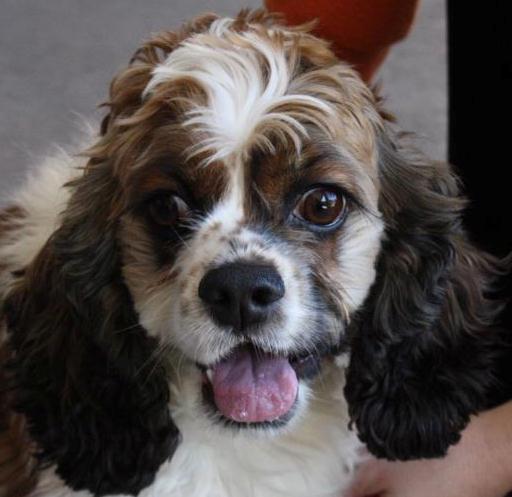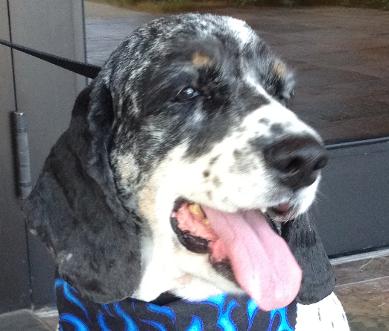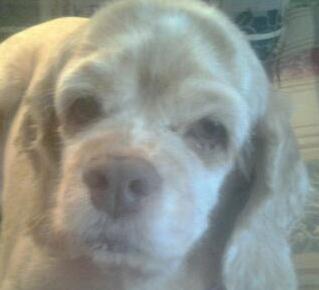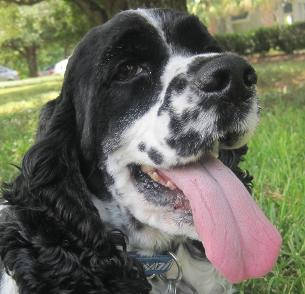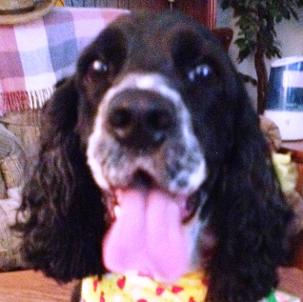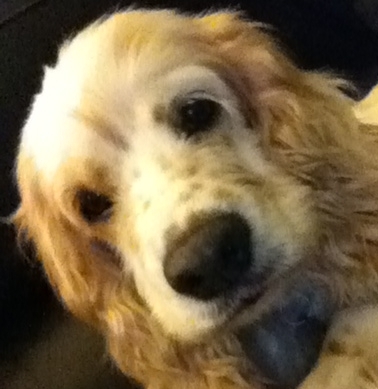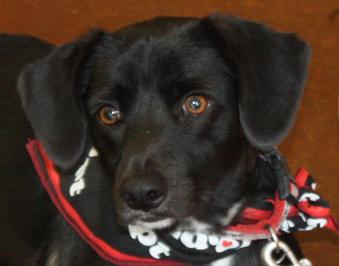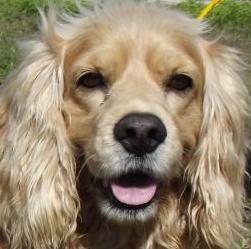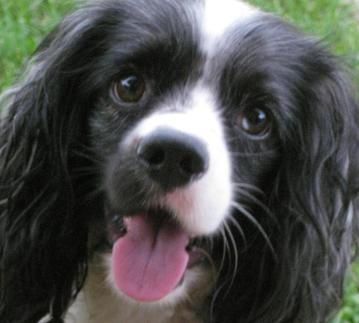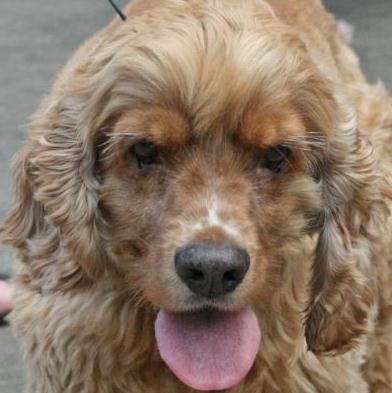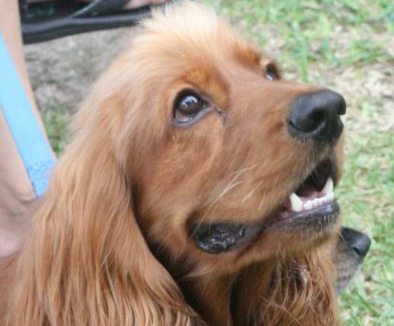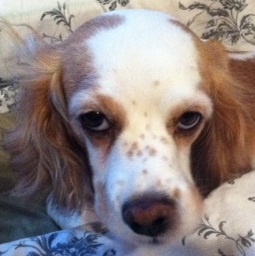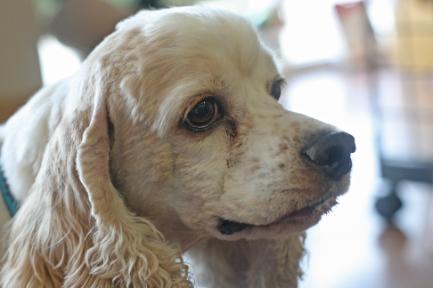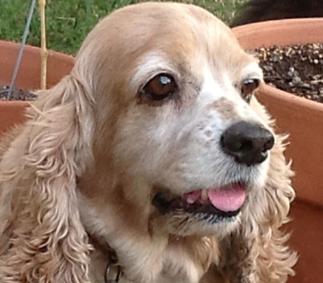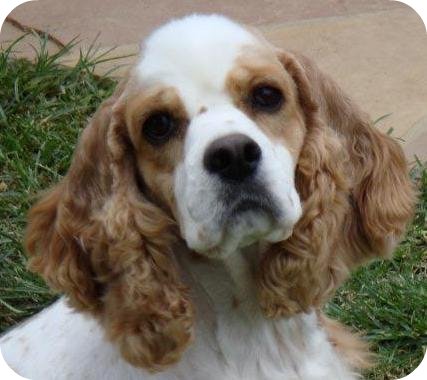 RUSTY "BUCKET"
Adopted 9/12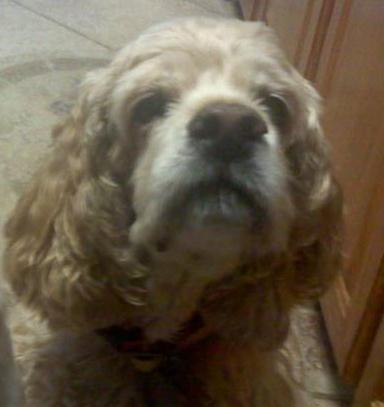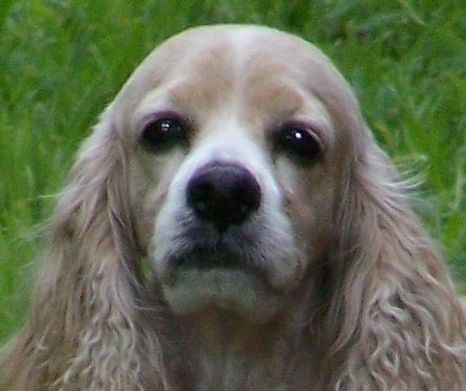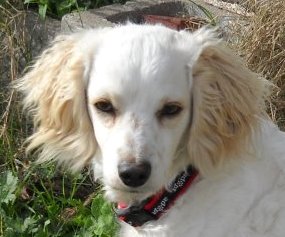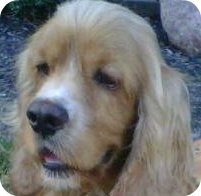 BAILEY and SMOKEY
Adopted 7/12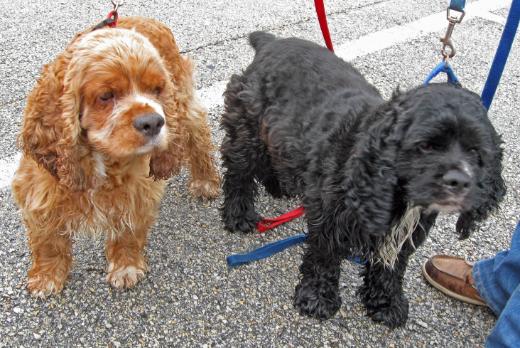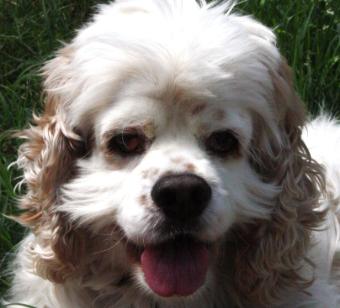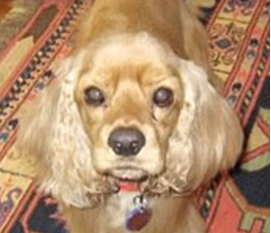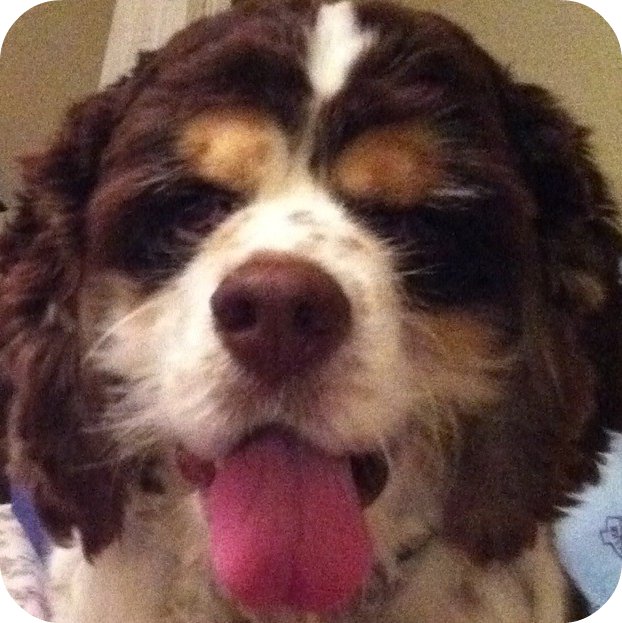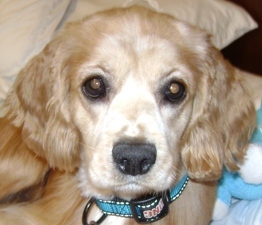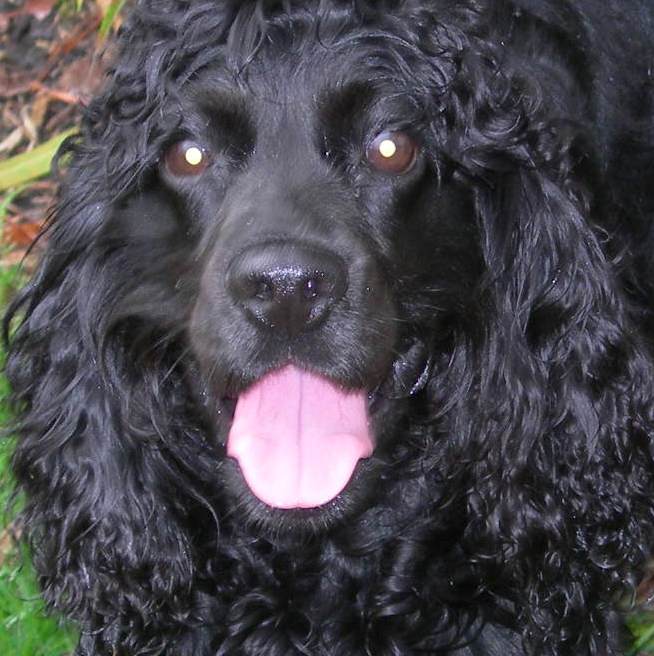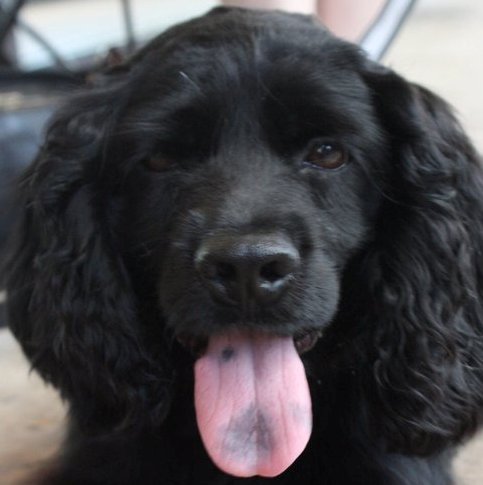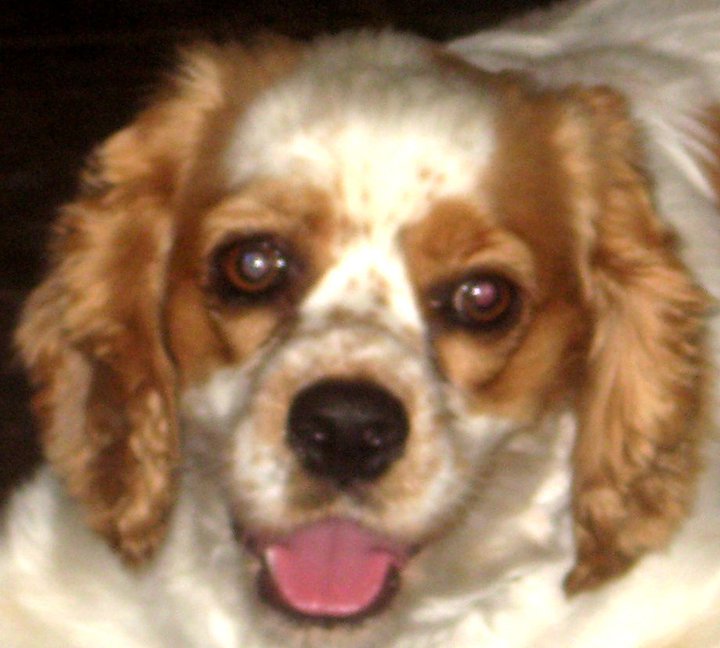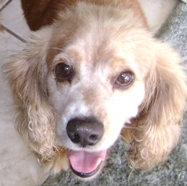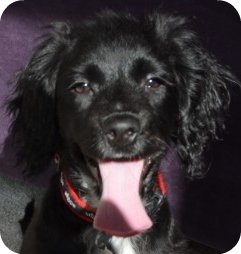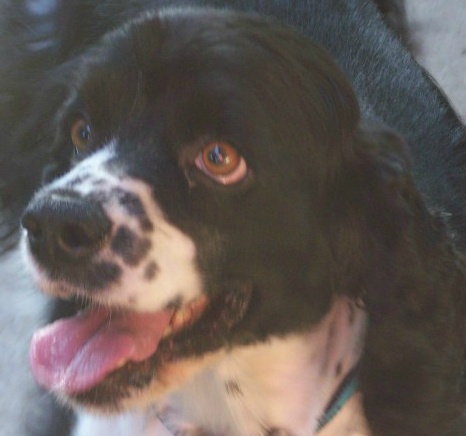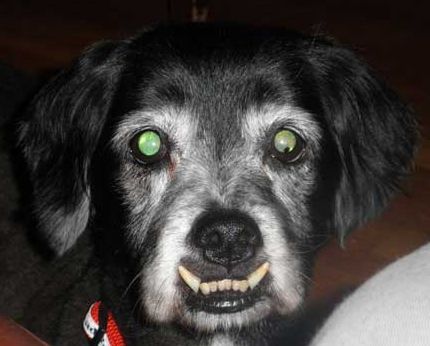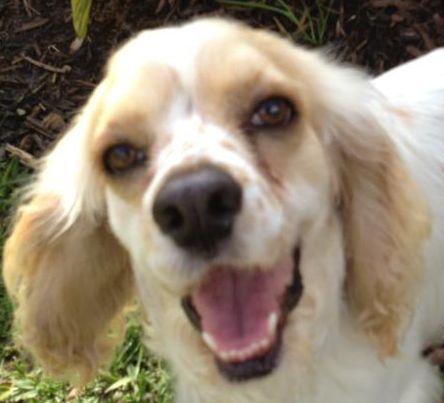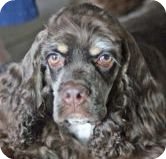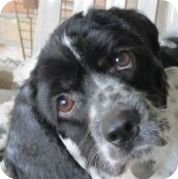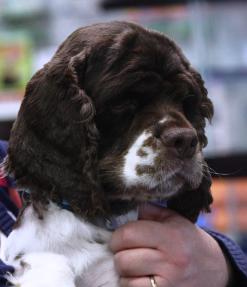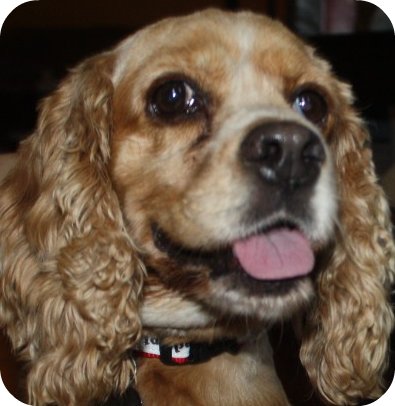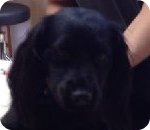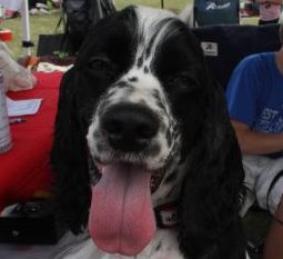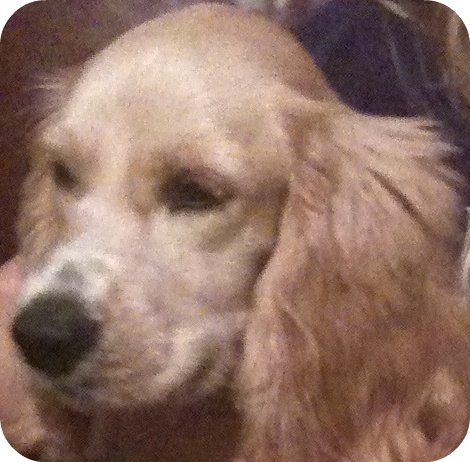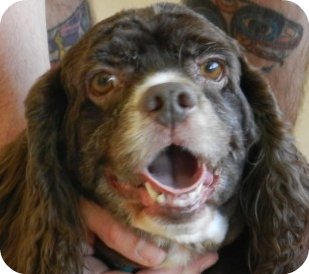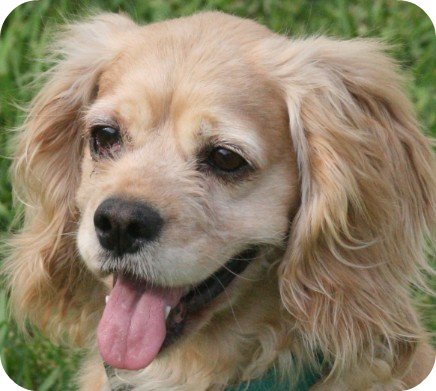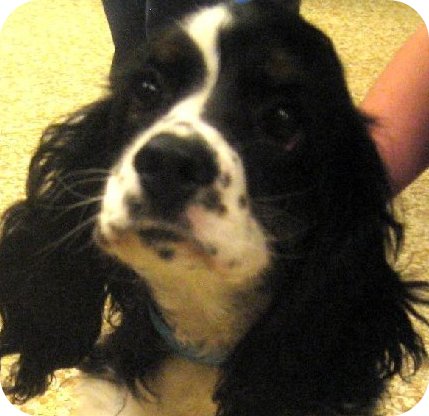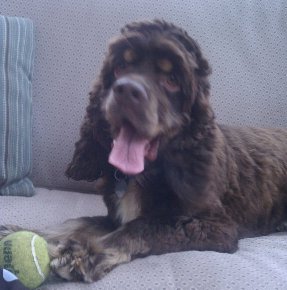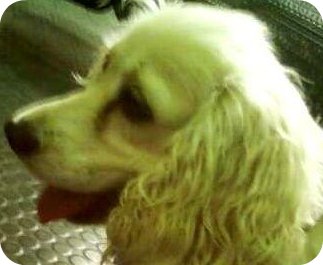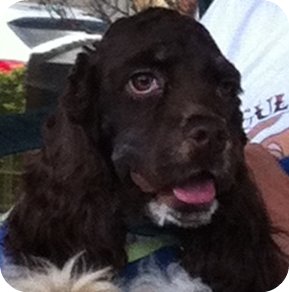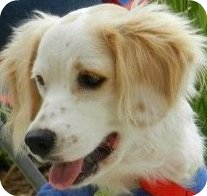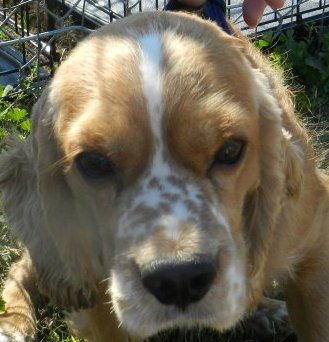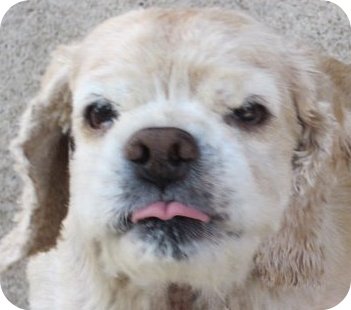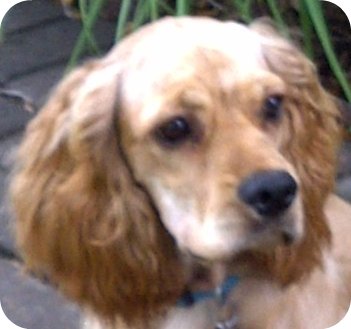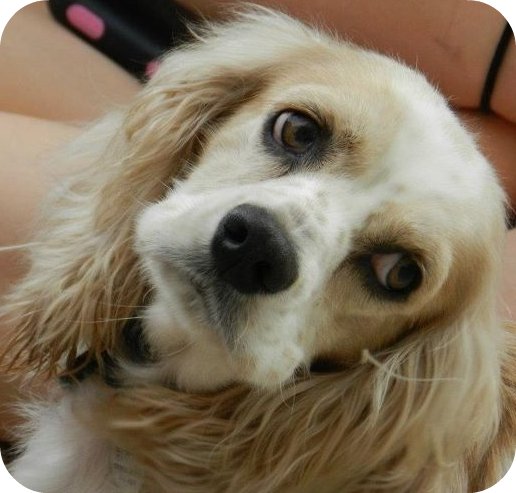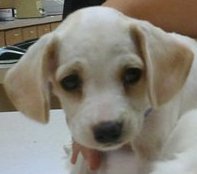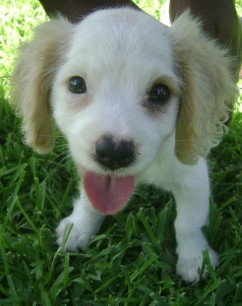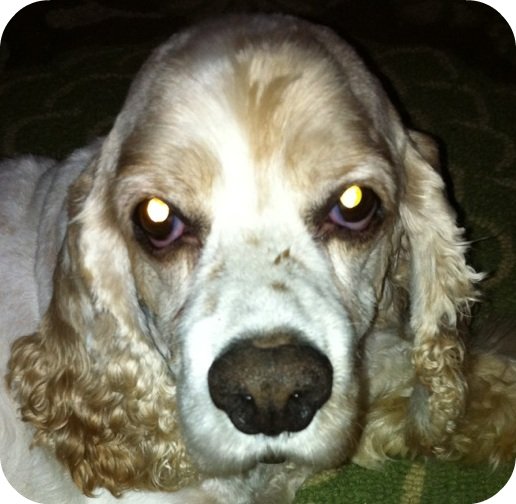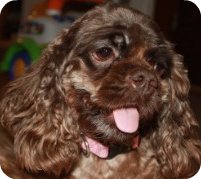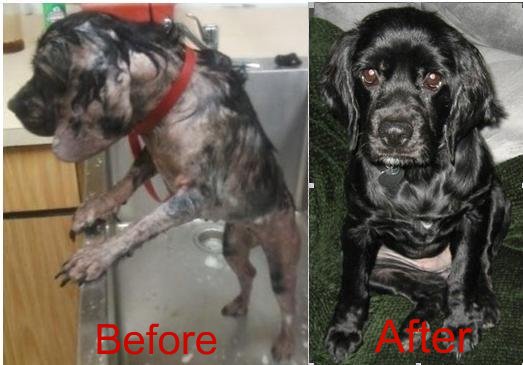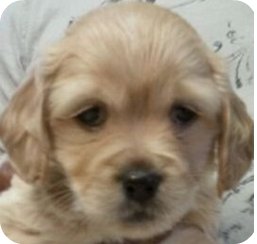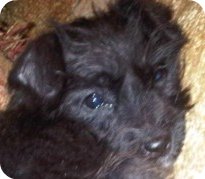 JAKE
ADOPTED 09/11
I'm another case of love at first site. My foster stepped up to save me, then wanted to keep me forever !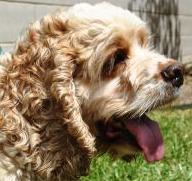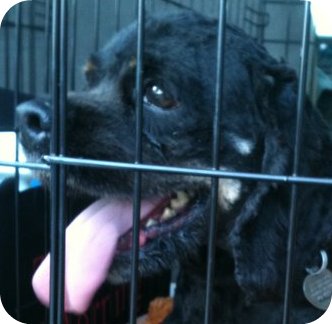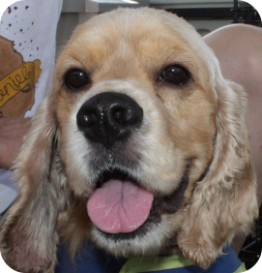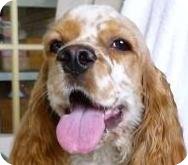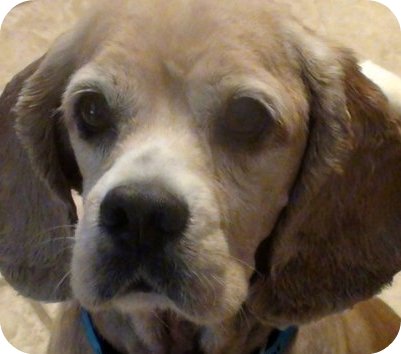 MADDY
Adopted 08/11
Foster Failure!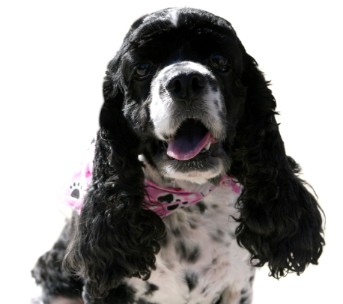 COCO
Adopted 08/11
Foster Failure!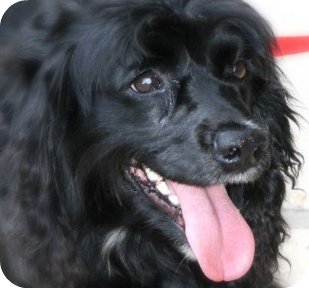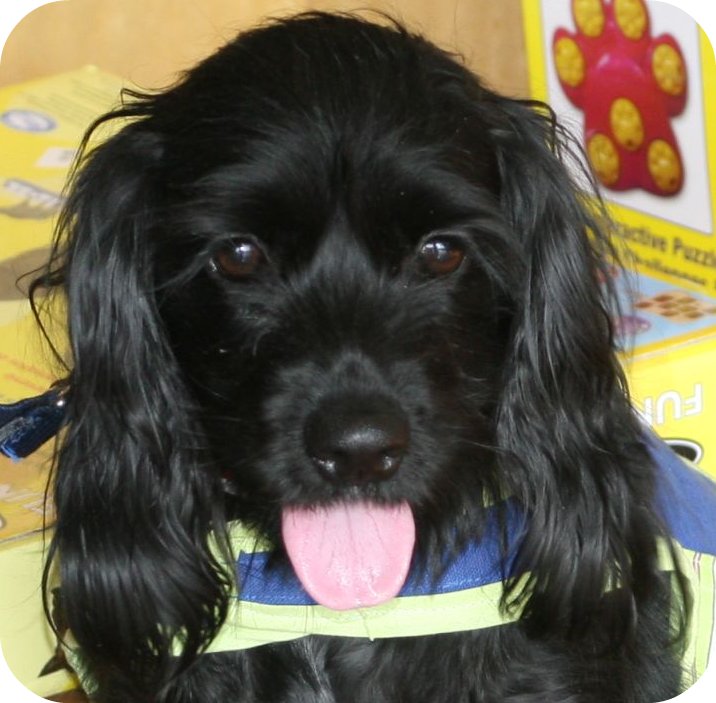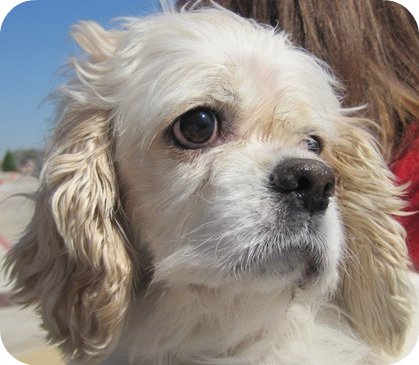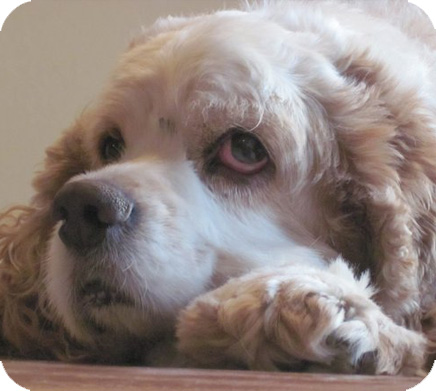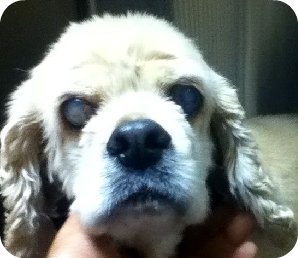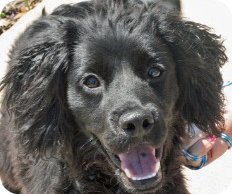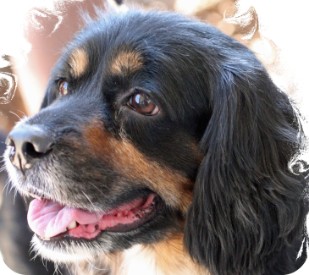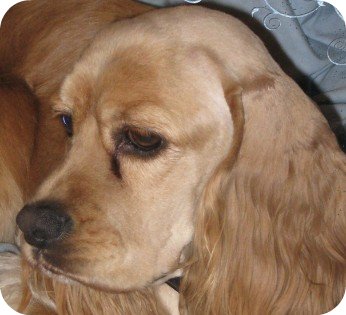 CHLOE and MAX
BFF's Together Forever, Adopted 06/11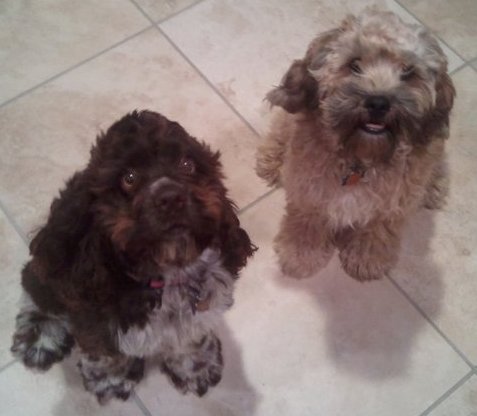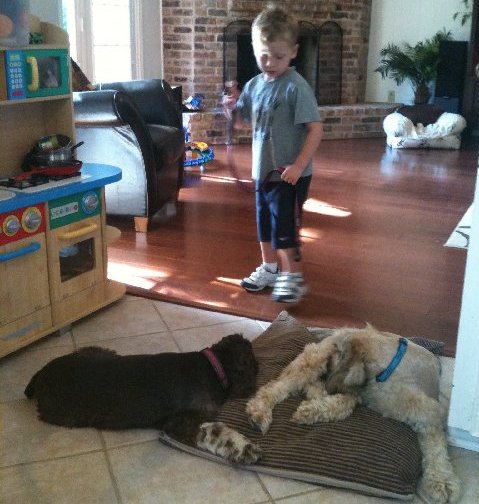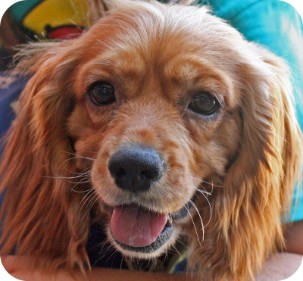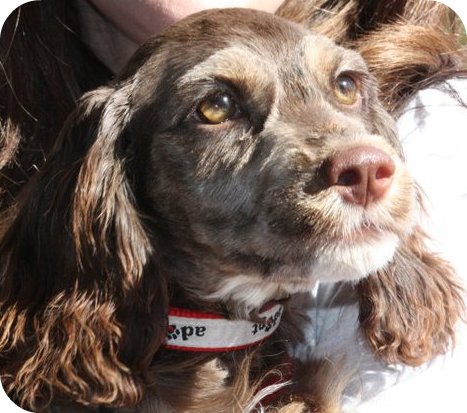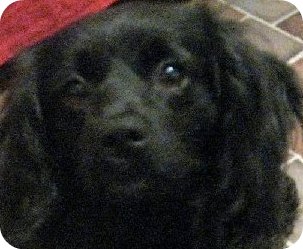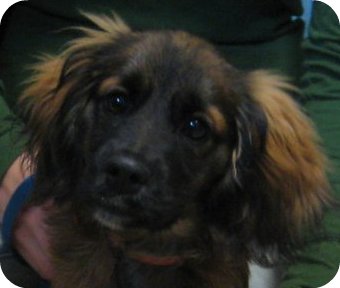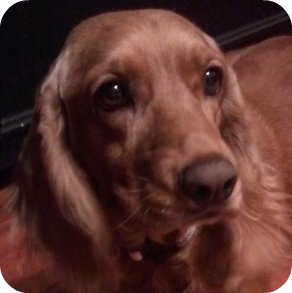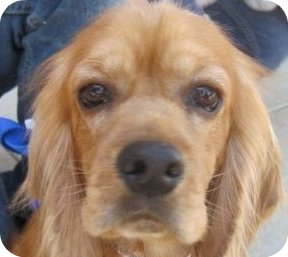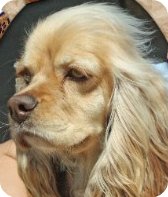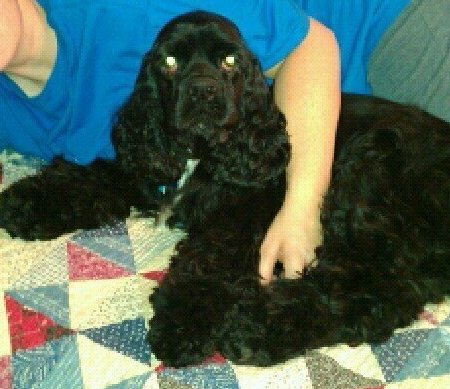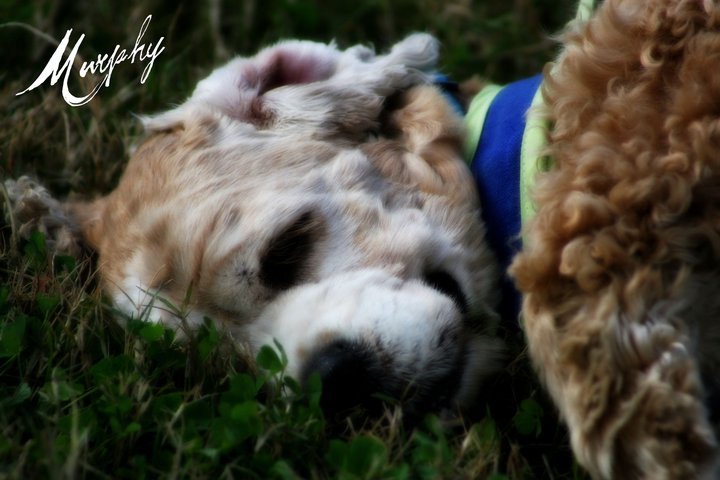 MURPHY
Four months to the date Terry pulled Murphy from the shelter, his forever family found him and fell in love!! Describing him as 99% perfect, and complaining (mildly) of his hearing deficit (we suspect SELECTIVE HEARING over hard of hearing), they feel extremely blessed to have had "the Murphster" come join their family a short time after having to put their 15 year old cocker spaniel down. The resident 16 year old shih tzu seemed lost without him, so they wanted to find him a 'low key' playmate. This seems to be the PERFECT place for Murphy ~ they say "he is a loveable mess, and they wouldn't trade him for the world". It is obvious how much he is loved in just a few days with him. We are SO happy for you, Murphy, and you are proof that SENIOR DOGS ROCK. All who met you loved you!!!

What a handsome boy this one is!! Just a few short days after bringing him into the program, his mommy from Connecticut actually found him via Heart to Heart Cocker Spaniel Rescue's Facebook page. He had been posted there as 'in need', and someone had suggested we be contacted since he was in our region. So, she went to our website, found him there (indeed we HAD been contacted and took him into the program from LA), and she was immediately SMITTEN. She researched other closer rescue alternatives, but kept coming back to Sprinkles, and on 3/13, he flew to Connecticut. On Tuesday, his new mommy said this, "Everything is going so well that it's amazing! I can't help but think I got the most perfect dog ever! As I said to my daughters yesterday, he couldn't be any sweeter if he was made out of sugar!" Talk about a match made in heaven!!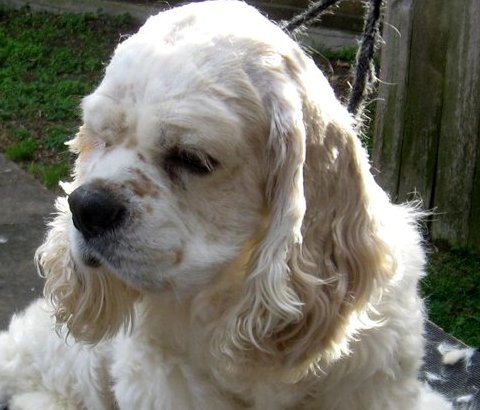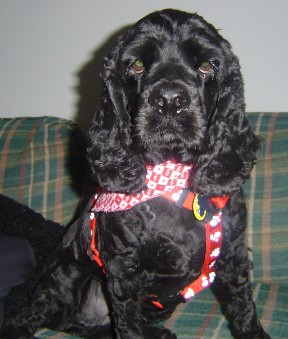 This in from Pete's new family: "He really is a great fit! We are very happy to have him and he seems to be very happy here too. He likes to be first at everything... first to run out the door, first to get a treat, first to get his leash on, etc... Sophie (his older doggie sister) just let's him run ahead and she calmly follows. Its funny because he isn't mean or dominant, just excited and a bit clumsy. Sophie has accepted him and let's him be who he is. They get along really well."

Harley gave us a little scare with 'cold symptoms' he couldn't shake (fearing it may be distemper), but finally we got him over the hump, and he started to feel 100% and eat like a horse. He's a very personable guy who enjoys long walks or a good romp in the yard, and he proved to have too much energy for 'apartment life'. THANKFULLY, a family who'd just adopted 'wild n crazy Bandit/Odie' agreed to foster him while we looked for his forever home... but prior to the first adoption event under their watch, they decided they couldn't part with him, and now Harley, Odie and their doggie sister Anna (+ 3 very energetic boys) PLAY PLAY PLAY PLAY PLAY PLAY PLAY!! Sooo happy for these two bundles of energy!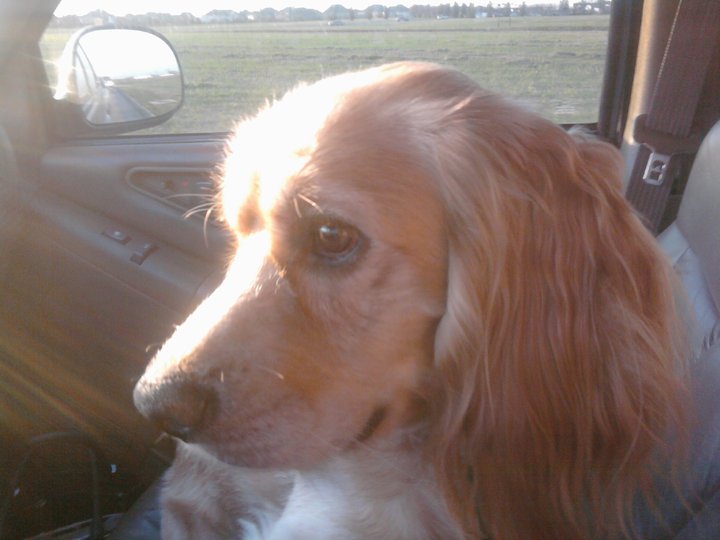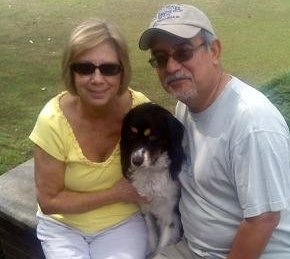 Olive traveled a long way from Mississippi to come to us when one of our fosters committed to give her a temporary home. Fortunately for Olive, the foster family QUICKLY fell for her and couldn't imagine parting with her, so after a few short weeks, they became the next member of 'the failed foster club', and now this beauty is enjoying life with a cocker and lab sibling. She even gets home cooked meals several times a week ~ congratulations Olive!!!

Mr. Wiggles proved to be another 'love at first sight' story. When his new mommy saw him, she fell INSTANTLY in love and submitted an application to adopt him. He is learning the ropes at his new home, enjoying the company of his older lab sibling, and learning how to respect the kitties and their 'rules'. He has bonded quickly and deeply to both of his human companions, and they love the life and energy he brings to their home!

Wild-n-crazy BANDIT now known as Odie, has landed in his forever home!! He now has 3 young boys of his very own, parents who ADORE him and a pointer mix for a sister!! They say "He is a very special boy. We absolutely adore and love him. Can't imagine our home without him. Now we don't want to go on vacation where we can't take Odie, so our vacation plans are changing"
Welcome to your happily ever after, sweet boy ~ so glad you pulled through pneumonia so you would have this chance!

Sweet Lucy came to us from Corpus Christi, where her prior owner had neglected her and stuck her outside. Thankfully, a good samaritan stepped in to help, working on her behavioral issues, getting her up to date on vetting, and trying to place her for months on her own. She contacted us for help, so we agreed to help and she brought her up for an adoption event. It was LOVE AT FIRST SIGHT for someone who had recently adopted another from us, and now Lucy is living her happily ever after! We just love happy endings!!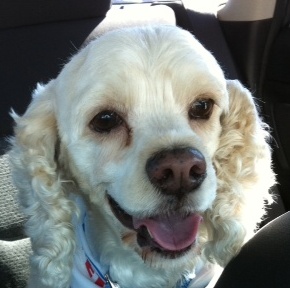 Third time's a charm!! This 'spirited' little gal proved to be a bit of a challenge, but the third time is INDEED a charm, and she has now found The Perfect Home for her! Her dog savvy mama was patient with her, establishing rules and boundaries early on... and Daisy quickly learned to thrive in this environment! She LOVES her play dates with neighboring dogs, enjoys her freedom and golf course views while she suns on her deck, and has learned what it is to live the good life!

Boomer came to us complete with AKC paperwork from his owner who no longer had the time or inclination to care for him anymore. He is another who made his debut at one of our adoption events and was such a looker that TWO families filled out applications for him! After a few weeks settling into his new home and making sure the resident pup would accept him, the family has now finalized Boomer's adoption, and are so happy to have him as party of their family. Congratulations, Boomer ~ we are so happy we could help you find a family who DOES have time for you and will love you for the rest of your days!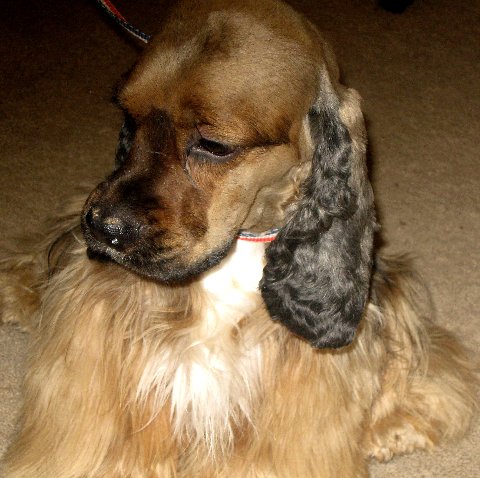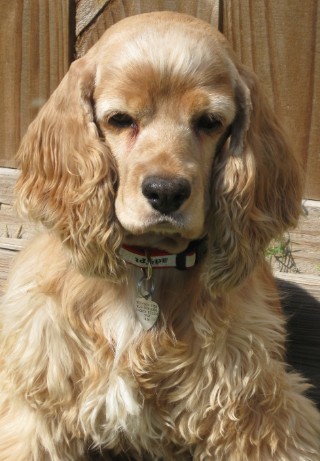 Update from Tracie, who took Honey to her forever home with her mother in Michigan: 'When I talked to my mother yesterday she said that Honey continues to be the "model" dog. She hasn't had any accidents in the house. She sleeps with my mother in the bed. My mother said that when she left the house yesterday and returned Honey was so happy to see her that she was running around like crazy wagging her tail. My mother thanked me several times for bringing Honey into her life.'


Max has come a LONG way in a SHORT time!! One day when Mr. Terry was at BARC to visit some other dogs, the staff told him of a lady in the parking lot about to surrender Max with 9 other dogs (labs and rotties). Terry scooped him up before he was taken inside and took him straight to our vet. Although he had some minor skin issues and had been living a suspected puppy mill life, he thankfully tested heartworm negative and was ready for adoptions that weekend! At his very first debut, a lovely family stopped and were smitten by his 'diamond in the rough' looks and charm, and took him home! They call him Bo and he is now living the good life, as it should be!! Yay for Max/Bo!!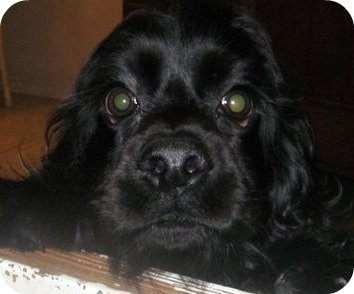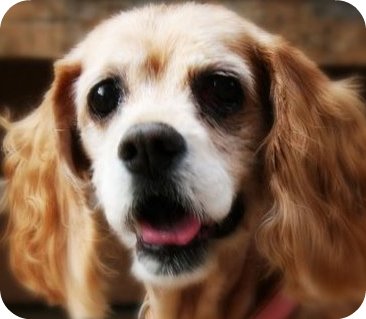 Thankfully, our sweet Cali has begun her happily ever after. Referred to as the 'uphill battle girl' by our vet when we pulled this one who was left behind at the shelter, through the generosity of our donors and two wonderful foster angels, Cali has overcome most of her ailments. She will always have sensitive skin/allergy issues, but one of her foster's parents watched her story unfold and fell in love with her all the way from CANADA! We are pleased to announce that Cali will be headed to begin her new life the third weekend of February, and our doctor says the move will be the BEST thing for her allergies! We couldn't be happier for this sweet girl, and can't wait to see pictures of her in the snow!

Lady, now lovingly referred to as Ladybug has already found her forever home!! She is now living with a lovely family with a stay at home mom and 3 kids... and 2 cocker brothers. We couldn't be happier for her, and she is already being spoiled rotten as she should be!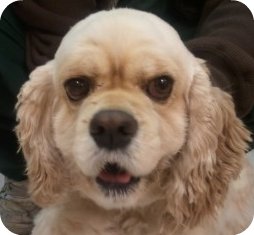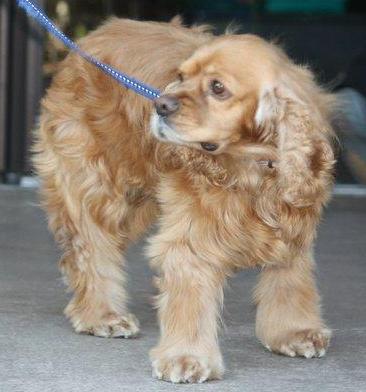 Charlie just finished his heartworm treatment and is now officially adopted! He's been living with his adoptive family while he finished his treatments, and they just adore him. Charlie has come a long way from the matted mess that was found on a playground. His new coat has grown in nicely, and he now has a wonderful family to call his own. Congrats Charlie!

Yay for Tucker! He went to his forever home with his new mom and dad and they just adore him! He's come a long way from being stuck in that bathroom. His new mom had this to say about Tucker: "Tucker is our family now and shall be with us until the day God calls him back home. We love him. He brings a smile to our face every time we look at him."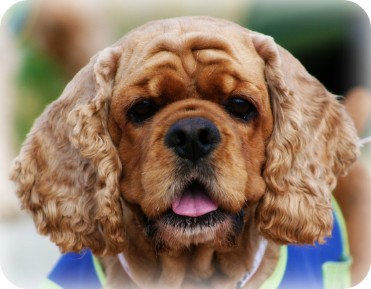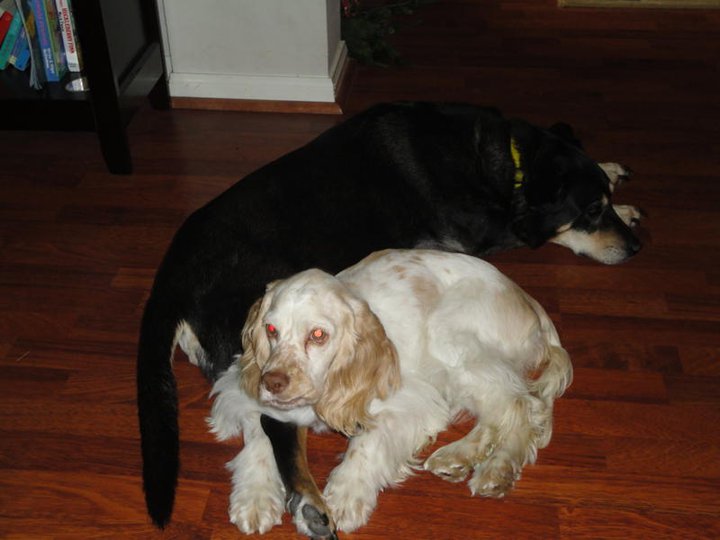 Sweet Kyndel is THRIVING in her new home... had gained a couple of pounds and has fit right in. She had her hernia repaired... and although she was in quite a bit of pain, we are confident she's gonna be A-OK. Here's a pic of her with her big sis, Sheba... she's a snuggler for sure!

We are pleased to report that Muggsie's heartworm treatment has been completed and his adoption is now final! Muggsie has been living the good life with his new dad while he was seeing him through his treatments. He did very well and is now on the road to a full recovery!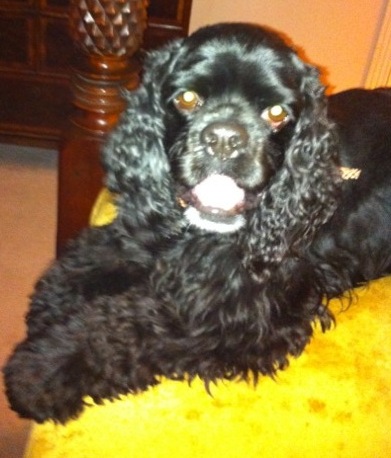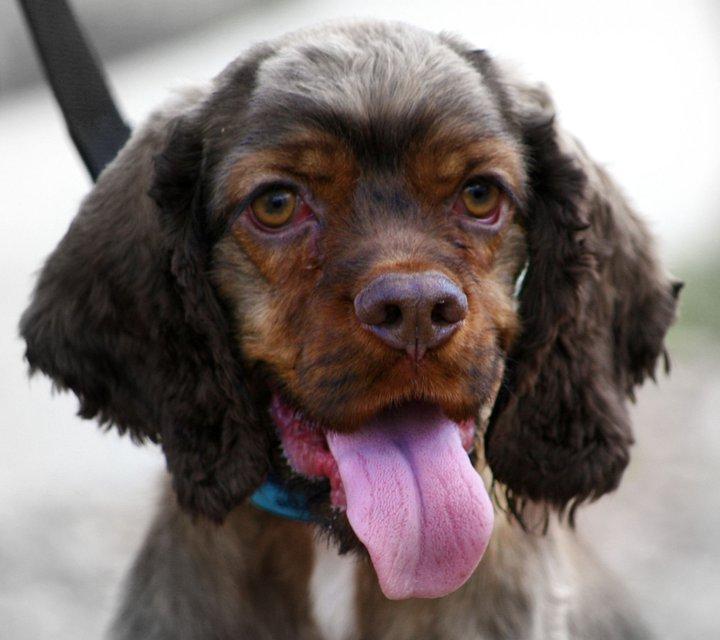 Toby has found his forever family! Now known as Choco, his new family says: We just love him so and he seems to know our styles so well; he's really playful with our son and likes to sit with him and my husband when football is on, but will cuddle with our daughter on her lap when she does homework and when I'm working on the computer he keeps me company in the office. He's just awesome!!!!!!

We are pleased to report that Doodle, now known as Doogie, is living the life of luxury with his new dad out on the horse ranch. Doogie's dad came to adoptions to meet him and fell in love. He has gained 2 new cocker sisters and so far he is behaving himself very well. Congrats Doogie!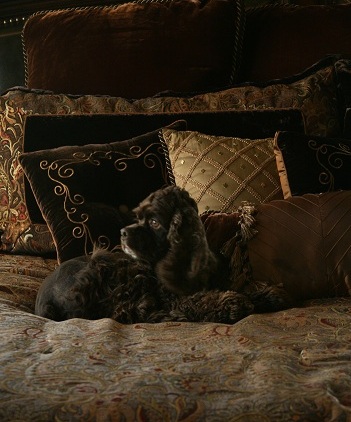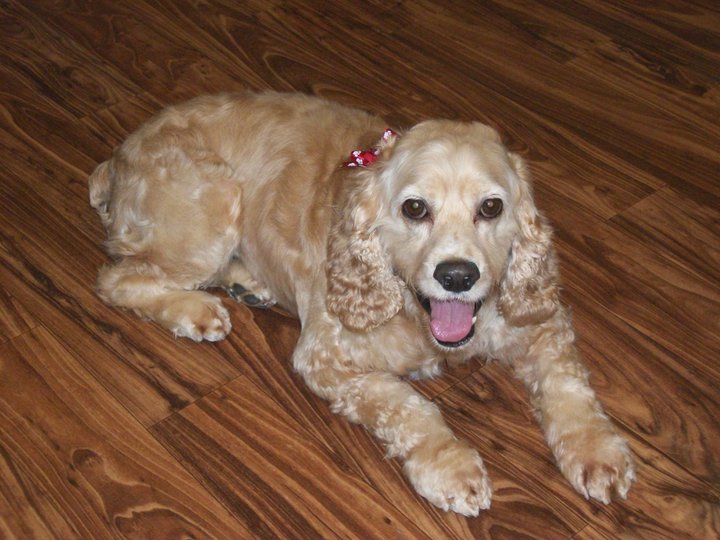 Miss Mattie sure has come a long way from that day at BARC, where she sat severely matted, afraid and timid. After receiving lots of love from her foster families, she went to Meadowlake Pet Resort for the "New Leash on Life Program", and has emerged a much happier, confident, socialized dog. Her forever family came to the Natural Pawz adoption event on 11/14, intending to meet Sadie and Leila... but Miss Mattie strutted her stuff, the daughter fell in love, and that was the beginning of her 'happily ever after'! Now she's living the good life with her family of three and a jack russell sister, and the man of the house thinks she's the smartest thing EVER. The daughter is smitten, and the wife is beside herself happy about the way everyone is getting along. Thanks to Meadowlake Pet Resort for your help in getting Mattie ready for her family, and to everyone who had a hand in helping her get to this point!!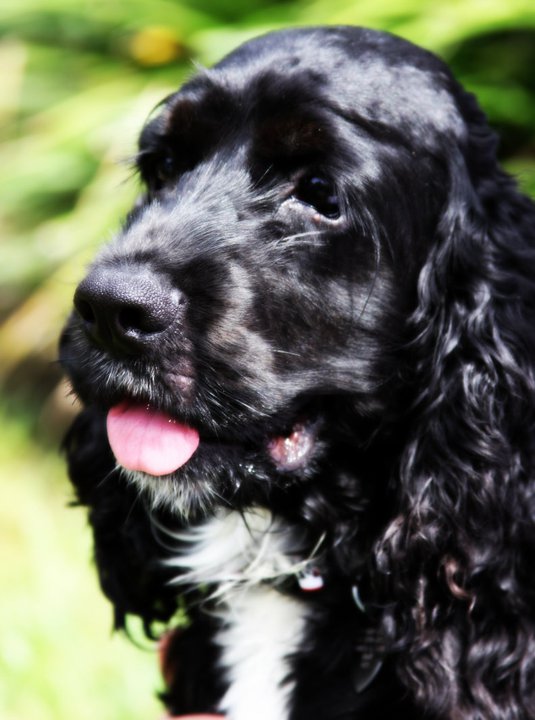 SADIE And RADAR
After three wonderful, approved applications on Sadie fell through for one strange reason or another, we began to wonder if she was jinxed!! That is, until she went to the Natural Pawz Adoption on 11/14 and her forever family found her!! The mother and daughter weren't even sure if they could sell the dad on the idea, but upon seeing her picture and reading about her, he too fell in love!! Sadie went to live with her new family a couple of days later, and they also added Radar to the family so she will have a friend (Radar's adoption will be finalized after his heartworm treatment is
completed)!!
Radar had had ZERO inquiries from the website or Petfinder, but once he made an appearance at an adoption event, TWO applications came in on him. He is such a SWEET, beautiful, 'no trouble at all' boy, and we just didn't understand why he wasn't getting more attention online!! Everything happens for a reason though. We couldn't be happier about this happy ending for Sadie AND Radar , and what a joy to see two of our dogs SO happy in their new FOREVER home!! Incidentally, they now live right around the corner from our President's home, so yay for being neighbors!!


Snowball, now known as Charlie, found his forever home! His new family says he is settling in just fine. He plays hard and naps hard, and he hasn't had any accidents or bad behavior.
Here is a photo of Charlie with his new sister Ada. They're getting along well so far, though Ada is jealous that she hasn't figured out Charlie's clever tippy toe dancing yet. We are sure Charlie will be sharing his dancing secrets with Ada in no time!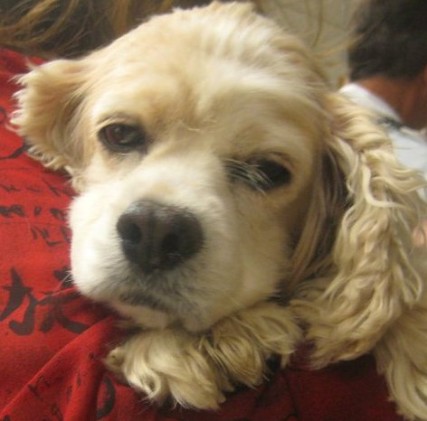 We are pleased to announce that Miss Ellie is officially off the market!! She definitely worked her magic and her foster family decided they just couldn't bear to see her go!! Kinda bittersweet when you lose a foster spot, but know they landed in a wonderful home. We are so happy for you Ellie!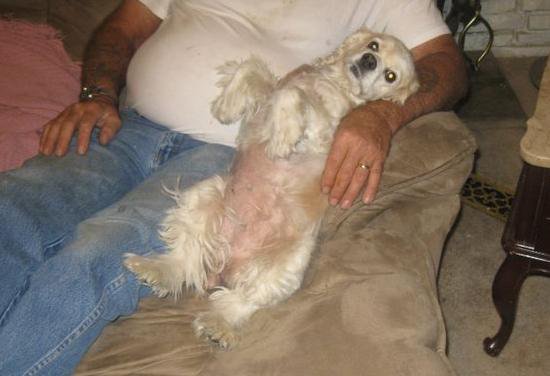 Coco, now known as Max, has found his forever home! His new family says he is such a good boy and really knows his manners! He is gaining a fur sister named Lily and a wonderful human family to give him a lifetime of love. Max also now lives with his fellow rescue brother Oscar. We are so excited for you Max!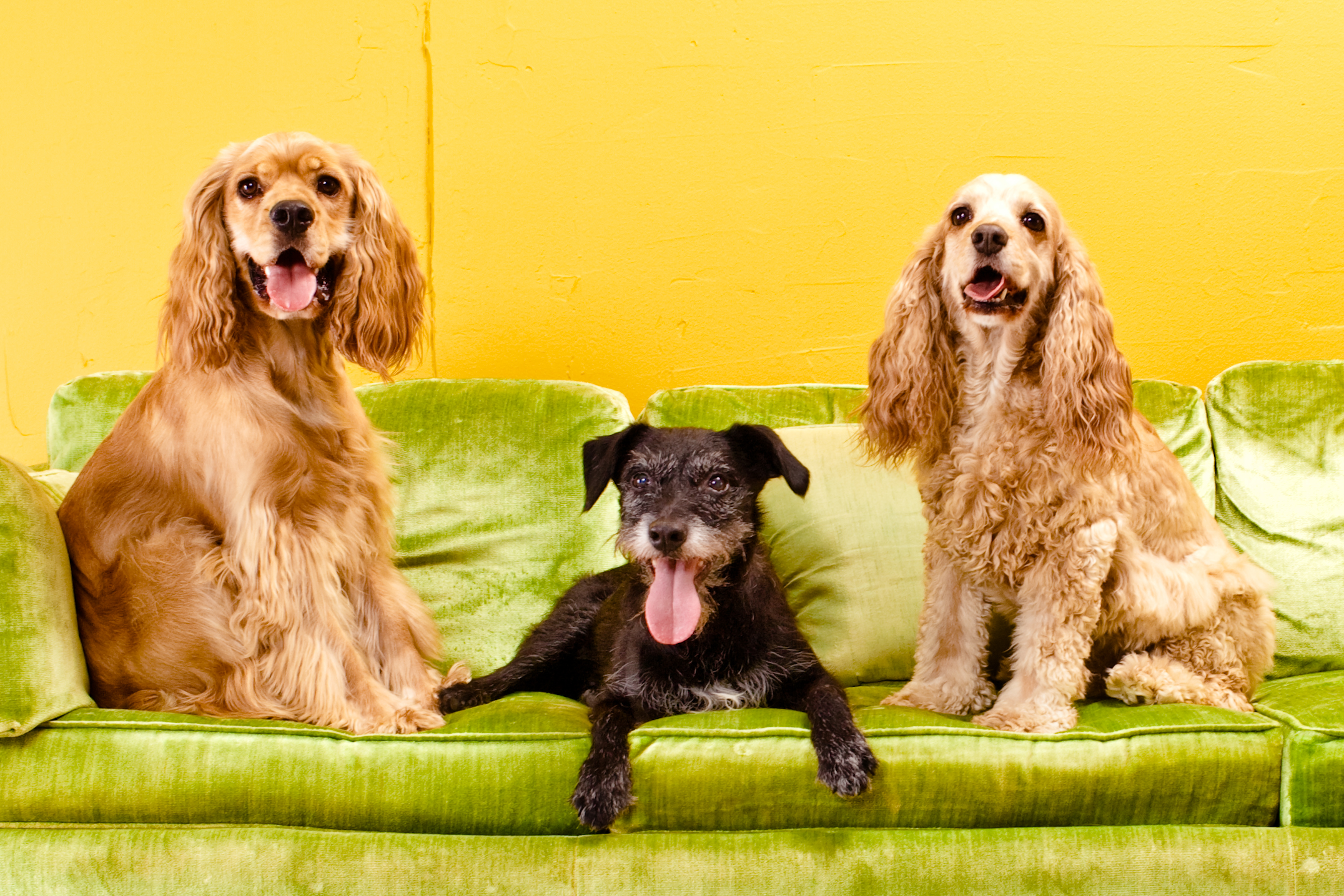 9/19/10- We think Sparky finally found his forever family! We are so happy for him! Our paws are crossed that his trial period goes very well and his adoption will be finalized soon.
9/25/10 - It's a DONE DEAL!! Per his new Mommy: He has been on four walks, played with two other doggies, had a bath, is doing better on the leash, and is about to get an appointment at the groomer and the vet! He is doing so well with ignoring the cats and not getting up on the couch. He has had only one accident and it was NOT his fault! He is a busy doggie! How do we make things official? I think that he thinks he is already official...he helped himself to some unattended people dinner last night!
YAY FOR YOU, SPARKY!!! What a good boy you have been (even when your little 4 year old sister dresses you up like a ballerina)!! WE ARE SO HAPPY FOR YOU!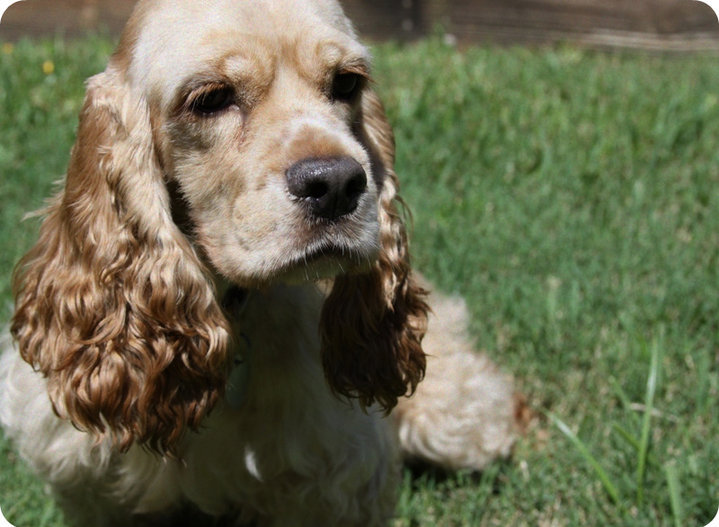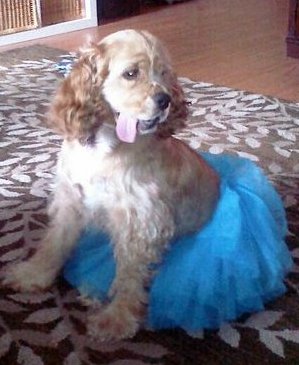 9/14/10 Annie's forever family describes her as "A sweet, curious, loving girl with a vibrant spirit who puts a smile on everyone's face!"
When Annie arrived at her new home, it did not take her long to claim her snuggle spot on the couch. She gets along famously with the kids, with lots of snuggles, belly-rubbing and playtime. She has a blast playing fetch in the yard.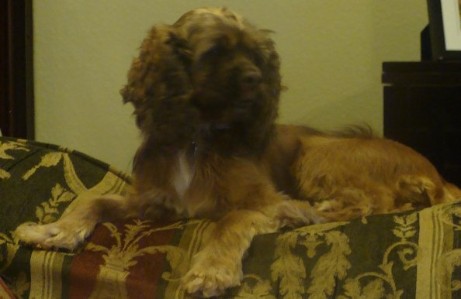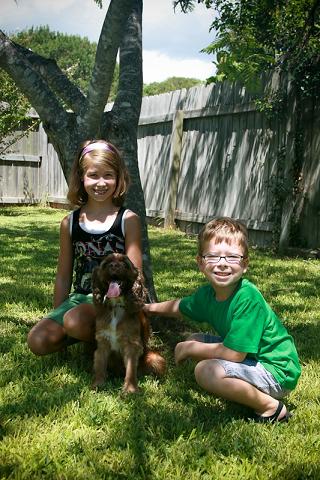 Annie's new Mom says she is quite smitten with her new Dad. She gets sooo excited when he comes home. She greets him at the door, sits at his feet and wiggles her bottom, looking up with those big eyes until he talks to her. She likes to follow him around the house, he says he will never be able to get away with anything again! She helps her new mom wake the kids in the morning and tag-teams with their other dog Maggie. They were in a fit of giggles this morning as Annie woke them up!

8/23/10:Foster to Adopt Freddie (now known as Poe)... definitely knows the ropes at his house... and has trained his people adequately. Poe will officially take permanent residence in his new forever home this week!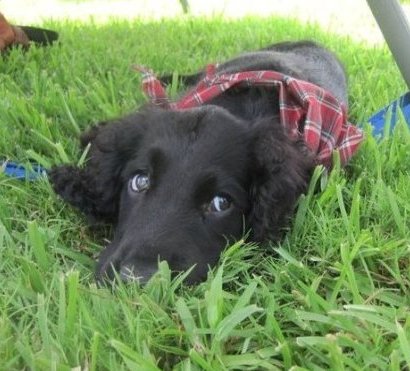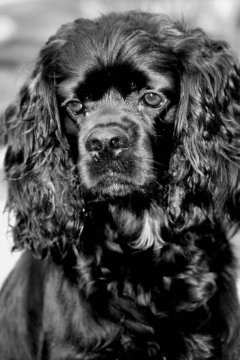 7/27/10: It's official!!! Tucker's new mommy adopted him and said she can't imagine her life without him! She promises to 'always take very good care of him' and said he'll even get to go to doggie daycare twice a week!! Tuna (the cat) is growing accustomed to him as well, and we couldn't be happier for Tucker!!
Update 9/3/10: Tucker did FANTASTIC on the road trip (to Arkansas). He was so good. I know it will definitely be the first of many. And, he and Tuna seem to be playing with each other with some regularity. It's funny - Tucker will chase Tuna and now Tuna will chase Tucker right back. So, sometimes I don't know who's chasing whom!