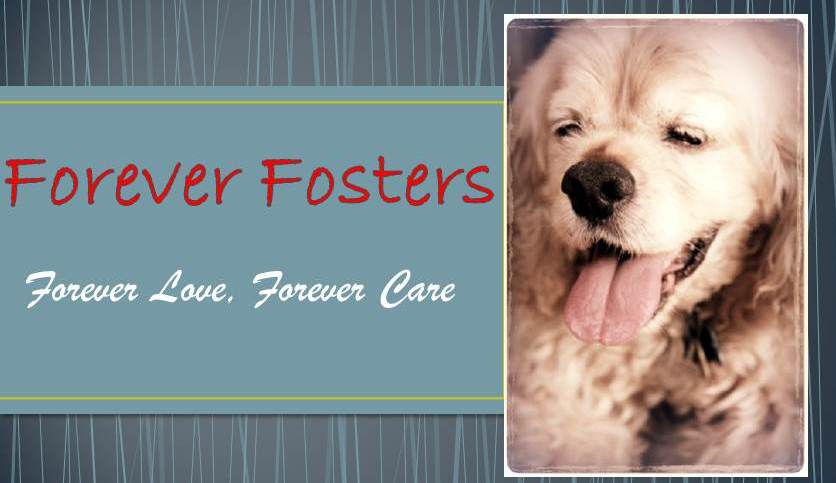 There are some dogs that come into our rescue program that require more love, attention and medical needs than others. They may have chronic health problems which might require an unusual amount of care and expense, they may be severely disabled, they may be elderly or have behavioral setbacks which cause them to not be able to adapt to new situations of adoptive families.
We feel that despite their special needs, whatever it may be, these dogs should live out the rest of their lives in a safe and loving home and to be cared for with the respect and dignity they deserve. It is for this reason that GCCSR has a Forever Foster Program. Special foster homes have opened their hearts and homes to these dogs. GCCSR continues to provide veterinary care for these dogs and the foster families provide the loving home in which they can live out the rest of their days.
In order for us to maintain the best quality of life for our Forever Fosters, we need additional funding in the form of donations. Rarely do the donations we receive through our Adoption fees cover the medical expenses we've accumulated for the care of rescued dogs, especially those with special behavioral or medical needs which we have deemed to be Forever Fosters. By contributing specifically to this Forever Foster Program, your financial gift will help us continue to save many more dogs, and to provide our Forever Fosters a well-deserved life of ease and contentment.
Thank you for supporting the GCCSR Forever Foster Program, your donation will truly make the difference in their world.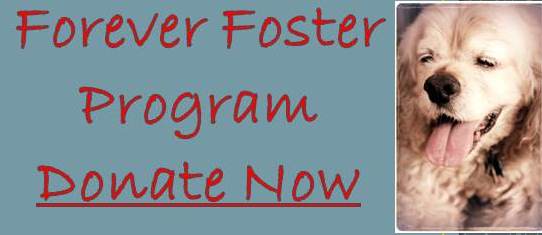 Surrendered to the city shelter in 3/2019 when the family who adopted her 2 years prior decided to move and leave her behind, 10 year old Hailey found her way to GCCSR. While she was blind and struggling at the shelter, her foster family saw a diamond in the rough and were drawn to her spunk and sass. Unfortunately, It didn't take long to realize she's got a lot of health issues, among which are chronic pancreatitis, irritable bowel syndrome and cushings disease. Managing the combination of these conditions is a difficult balancing act, and just as soon as we think we have her stabilized, symptoms change and we have to go back to the drawing board. As a result, we want to make sure Hailey has everything she needs for the rest of her life, and feel it in her best interests to remain with the team of vets who have gotten her this far. Additionally, the thought of removing her from her foster home who has been so committed to her and where she has become so comfortable with her routine is not something we feel would be in her best interests.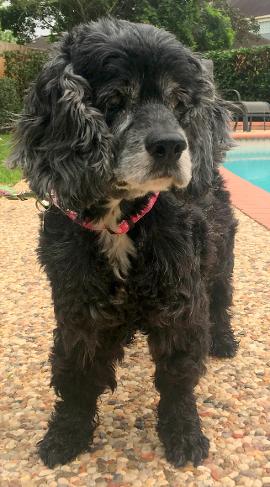 With an estimated date of birth of February 2007, Cody came to us after one of his elderly owners passed, and the other had to move into a retirement community which did not allow pets. Unfortunately, he experienced some challenges in his first foster home which began to take a toll on sweet Cody, and we had to move him to a quieter atmosphere. Here, they provided the calm, predictable atmosphere in which he thrives, but as with many aging cockers, he's on a whole list of medications and supplements necessary to maintain his health and comfort. Due to the fosters' commitment, his recovery and newfound happiness, along with our desire to give Cody something he can count on the rest of his days, he was added to the Forever Foster program in May 2020.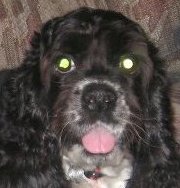 Hope is our fourth inductee into the Forever Foster Hall of Fame. Hope's prior owner tearfully surrendered her to us just before Christmas 2011, as she could no longer afford her care. The owner provided an inch thick file with all the vetting she had done, trying to help Hope with her severe allergy condition. After a year of diet changes, various medications and other treatments, our vet referred us to the Dermatology Department at GCVS, and Hope has now begun allergy injections.

Although Hope is a very sweet dog, she did not show well at adoptions. She is incredibly shy and would hide behind her fosters' legs. However, in time, she really opened up at their home, enjoying the company of her two and four legged siblings immensely. They also took incredible care of her, bathing her often, constantly giving her meds, and always following dietary restrictions to a T, all of which are required for her comfort. In order to ensure Hope's happiness and continued vetting which has proven to be a 'tall order', we have inducted her into the Forever Foster Hall of Fame. Thank you for your donations to the Forever Foster Fund which will help us make sure Hope lives the rest of her days comfortably, peacefully and happily.