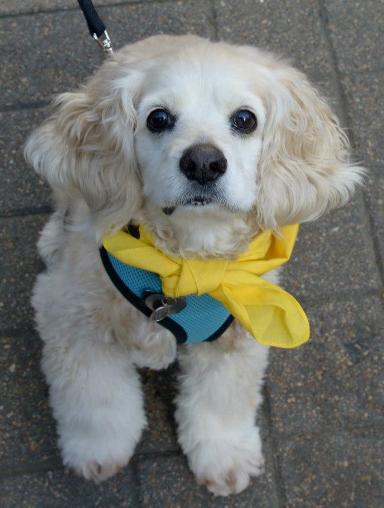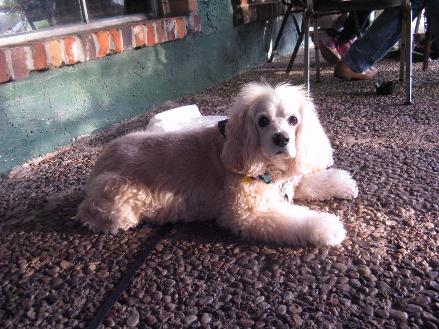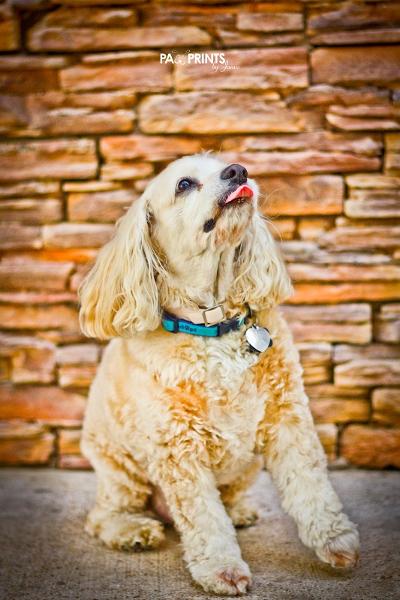 A letter from Cody...
Hello everyone, let me take a minute to tell you about myself. I am a soft, sweet, laid back, boy. My estimated DOB is 8/10/1999. I came to GCCSR at the age of 13 when my previous home had no time for me. I was overweight and the doctor found I had thyroid issues, so I now take an inexpensive medication twice daily for that.
I will always hold out hope of finding my forever home, and when I meet people at events, everyone falls in love with me. Sadly, when they find out my age, they change their mind about any interest they may have had. In Nov. 2013 I was diagnosed with congestive heart failure, but thanks to GCCSR, my Doctor, my foster mom, our supporters, and my daily meds...we have slowed down its progression. It is not a condition that can be cured, but we are managing the symptoms well with medication.
I have become the ambassador for GCCSR - the epitome of what we stand for. I love every event I go to, eating up all the attention and supporting my foster brothers and sisters in finding their forever homes. I have been one of the lucky ones that got the opportunity to have a chance at a good life, and even though I will probably live the rest of my life with my foster mom, I think I have been very blessed. If I had just one thing to say to everyone it would be to NEVER give up on an older dog. We have SO much love in our hearts to give, and all we ask in return is that you love and care for us. Take a chance on us. You won't regret it!
Sincerely,
Cody