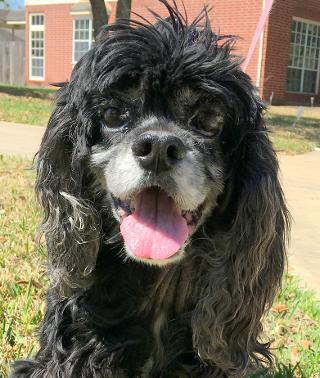 Hi, I'm Molly and I'm a 13.5 years old, petite little girl weighing in around 21 pounds. When my elderly owner became unable to care for me in 2015, her son and his wife took me in. Unfortunately, the son has now passed away and the wife is moving somewhere that doesn't allow dogs. So that's how I found my way to GCCSR.
I saw the GCCSR vet in early March, and unfortunately it appears my ears have been neglected for so long that they're calcified. Oral and topical meds won't help, so it's likely I will need a bilateral TECA in the near future. For now, we're waiting for my lab results to come back and a skin infection to clear to determine the best path forward. The good news is I didn't fuss or snap when they poked and prodded me, and apparently this really impressed my foster mom and the vet staff.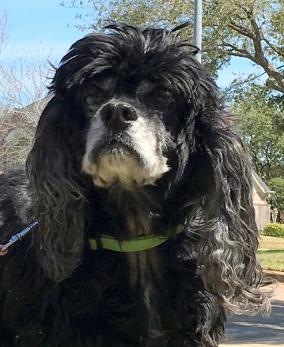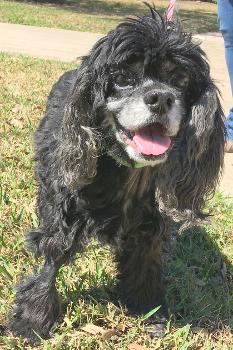 She says I'm a 'laid back little angel' who is learning my way around my new digs better and better each day. I'm blind and hard of hearing, but it doesn't slow me down one bit. I'm sweet and cuddly, and she says I'm a sweet little lady who is a "breath of fresh air from her rough and tumble boys!"
GCCSR will be sure to update everyone as they learn more about me and my medical needs are addressed, but if you're interested in learning more about me, please fill out the application below!