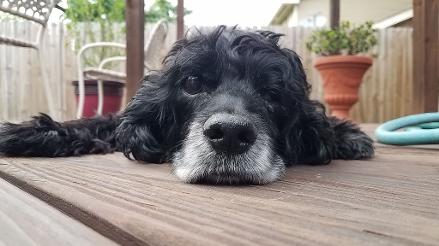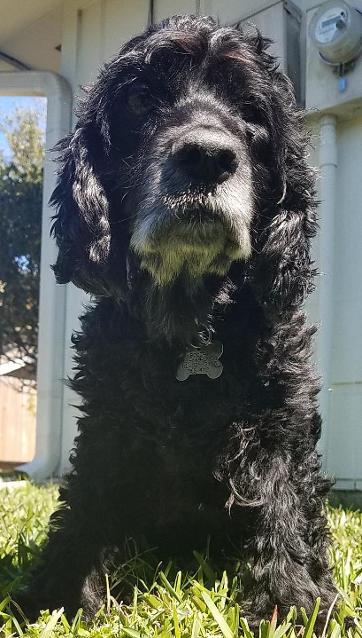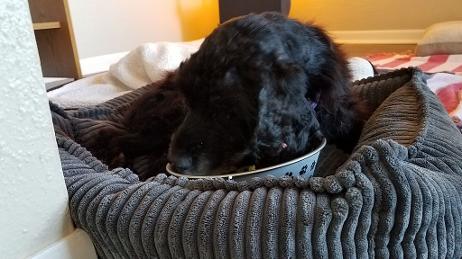 Hi, I'm Noelle, and I came to GCCSR in December 2018. My estimated date of birth is December 2009, and they call me their Christmas miracle because I landed at the city animal shelter after being picked up as a stray. Normally senior dogs like me in need of extensive medical care don't make it out of the shelter alive, but I was lucky enough to find an available foster home here in the program. I came to GCCSR very sick, weak, malnourished, heavy heartworm positive, in need of a spay, dental and inguinal hernia repair, with extremely infected and calcified ears, but day by day I'm getting stronger and working my way toward that goal. My ears are also responding well to treatment, and while they originally thought I might need a bilateral TECA, we may be able to avoid that procedure!! Everyone is VERY excited about that!!
Before you turn away, please don't let my physical condition overshadow how special I am! My foster mom is smitten with me, boasting that I learned the lay of the land quickly at my new digs. She said I found all the doggie beds quickly, trying each one of them on for size, kinda like Goldilocks and the story of the three bears!! I especially like the big couch and love spending time with my foster mom watching TV. I am very sweet and affectionate and I get along great with the other dogs here at my foster home. I'm eating well (I just LOVE breakfast in bed) and am gaining strength so I can get ready for my heartworm treatment and surgery.
In the meantime, I'm eating up all the TLC at my foster home and let my mom know just how much I love and appreciate all she's doing for me. I am so gentle and easy going that I'll likely be a good addition to a family with older kids and/or dogs or even just an adult only family. I've heard Coffee Nation is awesome, so let me thank you guys for taking a chance on me. You won't regret it! Stay tuned for updates on my progress!