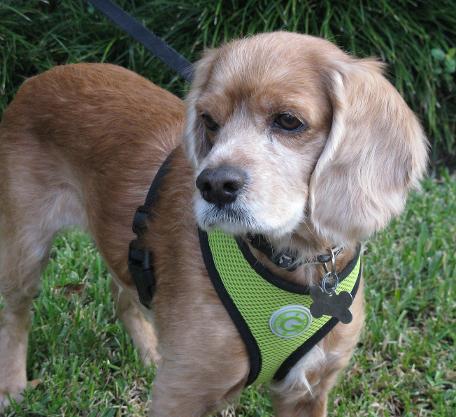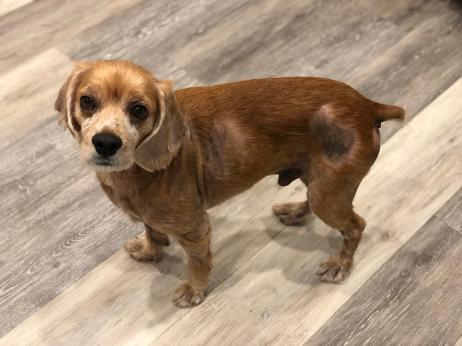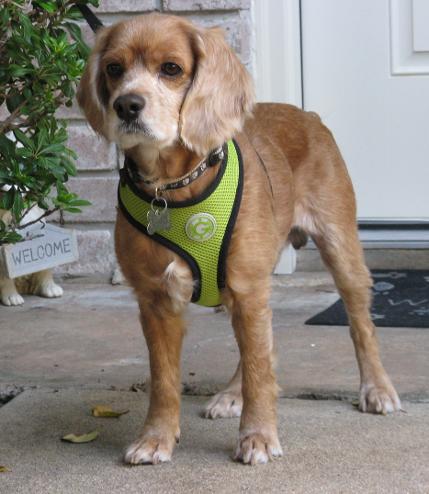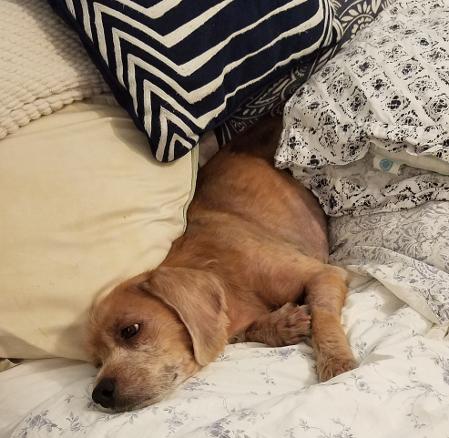 Hi, I'm Perry, my estimated date of birth is August 2014, and I came to GCCSR from the county shelter when my owner turned me in because he said I kept trying to get out. That's really okay by me because he kept me outside all the time. Thankfully, GCCSR found me and a new foster home opened just for me.
In just a few short weeks, I have already made a good impression. I get along with the kids and other dog in the home, and my foster mom tells everyone that I'm a VERY good boy with a super sweet disposition, who loves to give kisses and enjoys being around everybody. I've settled in very nicely and have been enjoying running around with the other dog and eating up my kibble (my appetite is very good). My foster keeps a close eye on me while in the backyard since my previous owner said I like to escape. However, I haven't tried at all to run away since I've been in my loving foster home where I am very much adored.
Because I've been kept outside my whole life, my foster mom has been working with me on a thing called housetraining. She says I've made a lot of progress in this area, but I'll need someone who keeps me on a routine so I can continue to be successful. My foster mom is also working with me to help me walk better on something called a leash, and I'm not sure what car rides are all about yet, so it would be best if I'm crated or harnessed into a seat belt while traveling.
I spent a weekend with another foster who had a lot of squeaky dog toys, and I had a great time playing with those. I gave her a lot of kisses too, but she said sometimes I nipped at her nose and and could get a little "mouthy" when playing. I don't do that at my other foster home, so it's all about the way someone plays with me.
Before I came to GCCSR, I'd gone without vet care for a while and the spots you see in one of the photos show the skin issues (untreated dermatitis) I arrived with. I'm really good about taking my medications and tolerating my medicated baths, and my foster mom tells me one day when all my hair comes back in, I'll get a full spa treatment complete with a handsome haircut. I'm not sure what a spa day is, but my foster mom thinks I'll love it. To tell you the truth, I am sort of unaware of how cute I am and have been overhearing everybody say how handsome I'm going to be very soon. All this doting over me is a new thing for me, but I'm kinda learning to like it!!
In addition to treating my skin issues, GCCSR neutered me and is beginning my heartworm treatment. In no time at all, I'll be as good as new, and ready to find my new family. Everyone says I'm going to make a wonderful addition to someone's family!
Do I sound like the guy for you? Please start spreading the word about me so I can find my home!!