Hi, I'm Precious, an owner surrender to GCCSR from New Orleans. They said they couldn't stay on top of my ear infections or skin issues, so thankfully I'm with a group who knows all about these things and how to take care of them since a lot of cockers have these issues.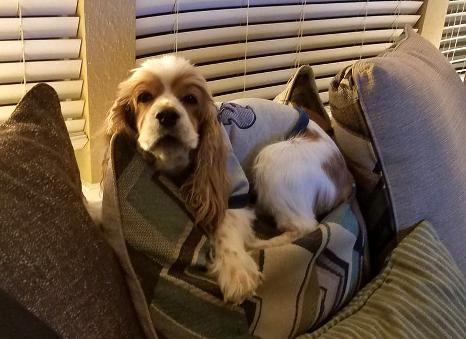 My birthday is 1/28/12, and I'm a tiny little thing weighing in around 14-15 pounds. I'm up to date on vaccinations, heartworm negative, and I will be spayed and microchipped soon. I'm wiggly, full of energy, and think I'm the queen of the castle. While I get along with the other dogs in my foster mom's house, I'd likely do best with those who won't challenge me. I also have a thing about toys, and I like to have them all!!!
My prior mom also said I've not been around small children much and don't seem to care for their noise or energy levels. In all fairness, I've only been with GCCSR for a short time, so watch for updates as my foster mom learns more about me and the type of home in which I'll thrive. More information coming soon!