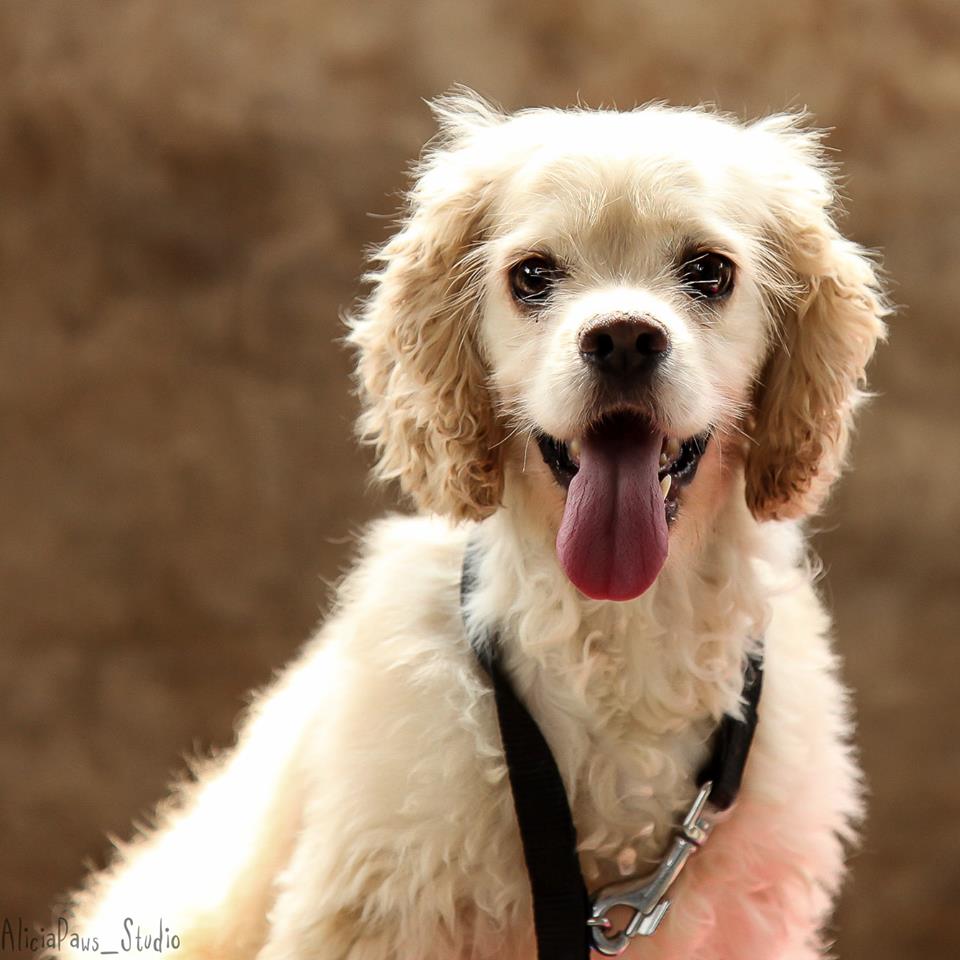 Hi y'all! …did I use that right? You see, I'm not from around here. I came here all the way from Korea. I was being cared for at a local animal sanctuary, but due to unforeseen circumstances, they had to close their doors. The two wonderful people who managed the sanctuary had to act fast to find me and all the other residents a place. Luckily, I found myself flying to Houston to Gulf Coast Cocker Spaniel Rescue. My name is Raphael. My birthdate is estimated to be September 2012. I am all settled in and ready to find the perfect forever home.
In two words my foster mom describes me as cheery and bouncy! I am a high energy boy who loves playing with squeaky toys. With my ball of energy, my mom has found it very helpful to take me for evening runs, and I have to gloat a bit… I am quite a great running buddy! I get along with most dogs. I live with four other medium sized dogs (4 Cocker Spaniels and a Beagle). Oh yeah, did I mention I also have foster kitty brothers? I don't mind them at all!
I am still learning what all this "personal bubble" talk is all about. I don't quite understand that everyone (dogs and humans) needs his or her space. I tend to invade it without meaning to be so intruding. I am just so eager to be near my people I climb over other dogs to get to ya. Y'all understand right? I just love attention! I am learning with corrections.
I am very a silly boy who sleeps under the bed. I scared my foster mom one evening when she couldn't find me while we were relaxing in the bedroom. She was calling me, so I popped my little noggin' from under the bed to see what all the stir was about… oopsies. Thankfully she just laughed it off! When I am given the green light to sleep in the bed, I snuggle right in.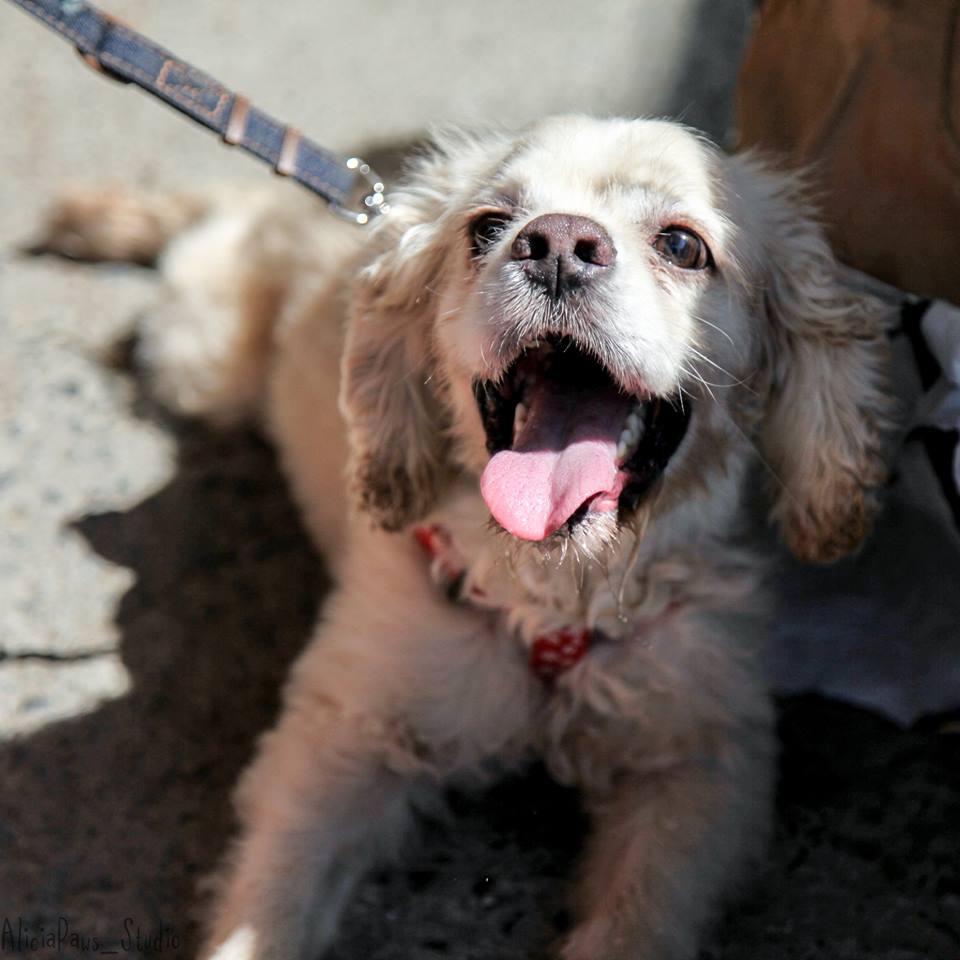 I am up to date on shots and neutered, so I am ready for my adventures with a forever home. I am a great combination of a cuddle bug and adventure seeker! Put in an application for me.