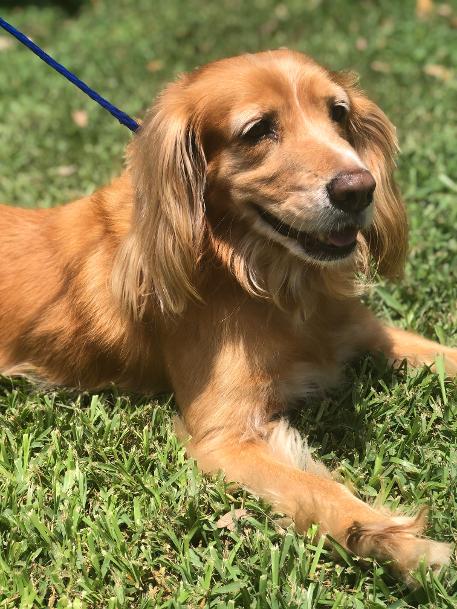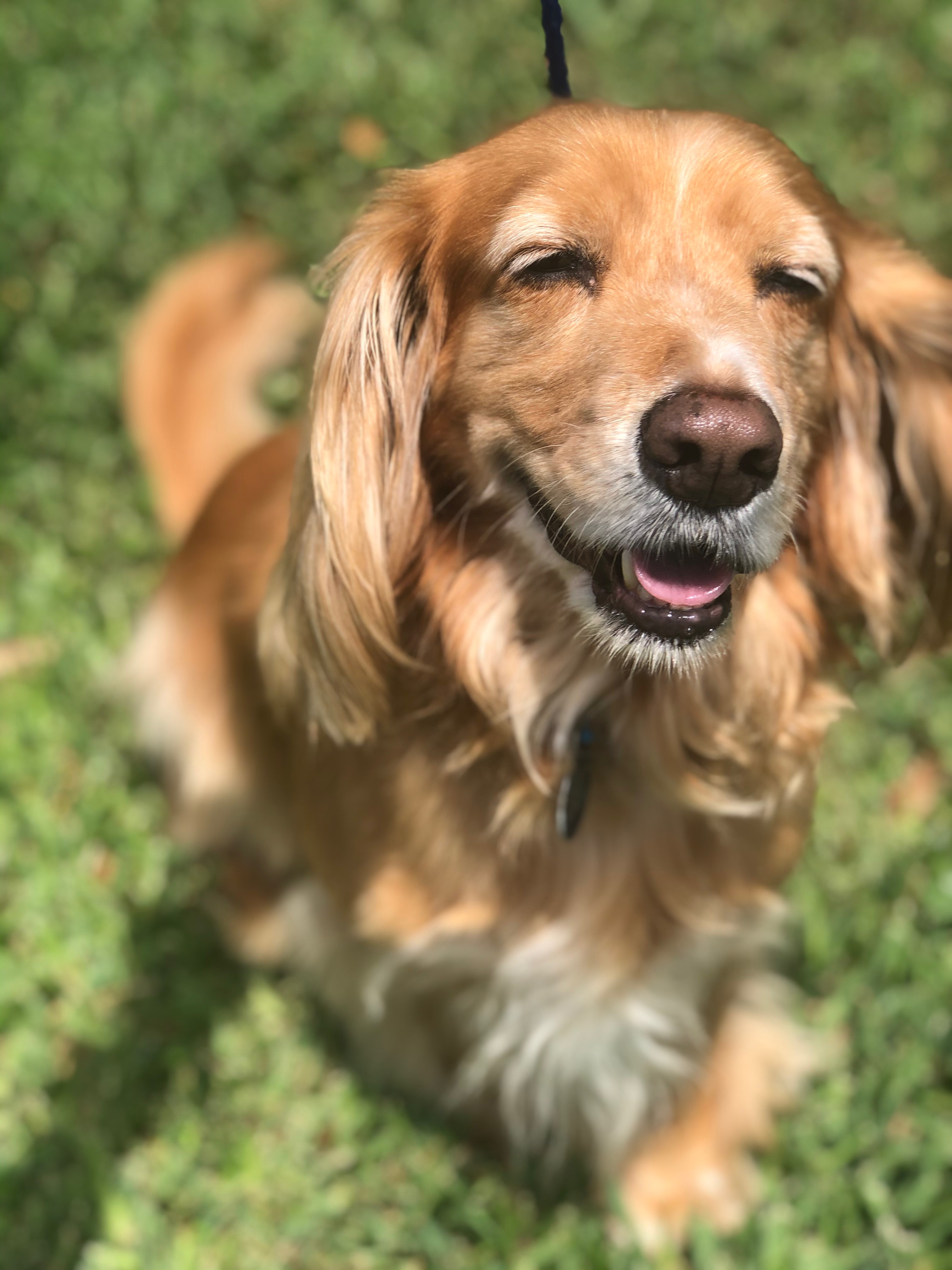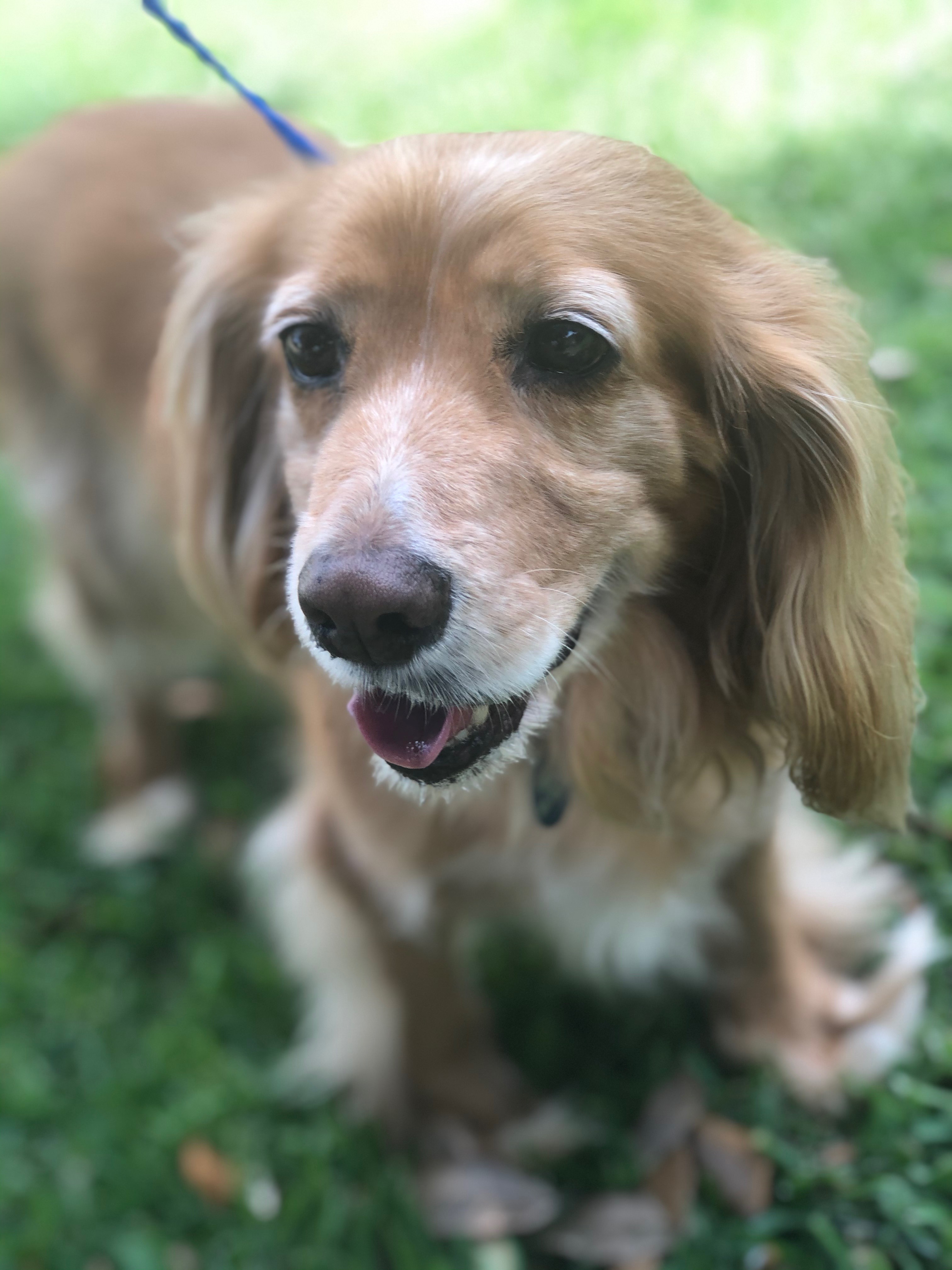 Hi, my name is Rosceaux. Yes, I am a Cajun Cocker. I am an owner surrender and it took a group effort to get me to Houston, where I now live. I flew into town by the amazing group, Pilots 'N Paws, and ground transported by other volunteers. It was quite a day for me. With time to settle into my home, I am doing considerably well. I live in a home with both dogs and cats. I don't mind the cats, but I am still getting to know them. I am not quite sure to friend them or not so I just leave them alone. In my old home, it was noted I loved my cat brother so we will see as time passes. I get along with the dogs. My foster did note that I do not enjoy my space bubble to be invaded, so I do snap and make a fuss when that occurs. I don't play with the others. I just like playing with tennis balls so far.
What makes me happy? All I need is two good meals and walks. I get super excited when my foster mom brings out the leash or when it is food time. I will rush to the door to make sure she doesn't forget about my walkie. I'm quite silly like that. I do walk well on the leash, but I am quite weary of strangers and bicycles. Whenever I pass them, I will bark to make sure to keep my person safe. Other than a few walks a day, a boy like me doesn't ask for much. I will keep you company as you work or relax in the house. I do like being in the same room as you so I do tend to follow wherever you go. At night, I will lay out at the end of the bed and sleep there all through the night. My foster mom has noticed it is sometimes hard to get me out of bed in the morning. What can I say? I like my beauty sleep! My foster mom kindly lets me sleep in as the others get up and go.
I do have to go into the crate when my foster mom leaves the house, and I can't lie... I do make a big fuss about it. I really don't like being in the crate. I also bark a lot of random sounds. I am still getting used to all my surroundings, and there is just so much sensory noises here in the suburbs.
Check back for further updates. I am up to date on my vaccinations, neutered, and ready to find my forever home.